Money is something we can never have enough of. Whether you want to buy a new fancy car, save for a vacation or take your sweetheart to the finest restaurant, you're always wishing you had more money. This is why we're always looking for new ways to make extra cash. Of course, the easiest solution is to find a higher paying job, but if it's too much trouble, there are other great ways to make a buck or two. Keep reading to find 12 creative and easy ways to get richer.
1. Consider becoming a part-time mover
People will always move from one home to another, and they'll always need help to manage all of their belongings. That's where you can come in handy. Since moving jobs are usually irregular, you can do it in your free time – for example, on weekends. Advertise your services online by publishing a free ad, or find a similar job using one of the most popular ad websites. Moving furniture and appliances allows you to make quick cash.
2. Distribute promotional materials
Distributing leaflets is usually viewed as a job suitable for younger people, but if you have a bit of free time and need some money immediately, distributing promo stuff can be an excellent way to earn money. You can work for just a few hours every weekend and still improve your finances. Go online to find this kind of jobs.
3. Start a blog
Let's be honest here – blogging cannot bring you any quick cash right now, but if you invest some time into creating and managing your blog, in a few months you can make more cash than you could ever imagine. Famous bloggers have dozens of cash sources. You can review products for money, post ads on your blog, try some affiliate marketing, or teach people to cook, take photos, sew clothes or repair cars – choose whatever you do best and make money with it.
4. Become a mystery shopper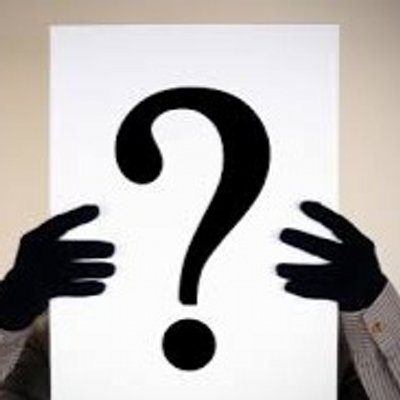 This is a relatively new job, but it's already gaining fans all over the world. Mystery shoppers are usually hired by large supermarkets, fast food and restaurant chains, hotels and other kinds of businesses. As a mystery shopper, you will have to pay undercover visits to stores and cafes, take notes, watch and test the staff, and even secretly take pictures, like you're in some sort of a spy movie, and then report it to your boss.
5. Sell your handmade items
Nowadays it's impossible to find a person without a hobby. If you're great at making furniture, cooking, knitting, designing jewellery, sewing – don't waste time and sell your DIY goods online. Handmade clothes, furniture, jewellery, knitwear, or even cakes and cookies will always find their buyer. You can do what you love and make money with it – it's a dream come true!
6. Repair stuff for money
Let's face it – a lot of men nowadays are not skilful at all. They may be good at their jobs, but when it comes to their home, they cannot do almost anything there. That's where your skills will be needed. If you can repair furniture, fix plumbing and bathroom equipment, do minor renovations or hang a couple of pictures or a chandelier – there's always money to be made in other people's homes. Or you can even become a freelance gardener! Advertise your services online and work whenever you need or want.
7. Sell your old stuff online
This is by far the quickest, easiest and most convenient way to make some extra cash. By using the right website (JiJi is the one you should check out) you can sell anything from clothes and mobile phones to used cars and home appliances. Set your own price, take good photos, write a detailed and compelling description and post your ad online. Soon you'll get rid of the stuff you no longer use and make a considerable sum of money.
8. Use your car to make cash
As a car owner, you're probably used to giving a lift to your relatives and friends. But did you know you could earn some extra cash simply for driving people around? If you have a truck, you can even move furniture and large appliances, and if you own an ordinary car or SUV, you can still take people where they need and make money with it. After you make enough money, you can sell your old car here and buy a new one on JiJi.
9. Become a freelancer
In addition to your day job, you can work from your home. The range of freelance jobs available in Nigeria is super wide: you can work as a designer, writer, photographer, reporter, programmer, or customer support specialist. There are a lot of advantages to being a freelancer: you can set your own hours, do as much work as you can, or even try having several jobs at once.
10. Take paid surveys online
This method of making extra money can sometimes be precarious, because there are some scam websites online that won't pay you anything. However, if you're lucky to find the right one, you can make from $1 to $10 per survey with almost zero effort. Simply take your laptop, log onto a website, choose a survey to complete, do your job and instantly get paid. It's a great way to make cash just by sharing your opinion.
11. Sell cold drinks
If you live near a park, a vacation spot, a city center or a market, you can earn some money by selling cold lemonade or even water. Cool drinks will always be in demand when it's hot and sunny outside, so you can help people survive the heat and become wealthier at the same time. You can start with no preparation: all you need is your refrigerator, a good lemonade recipe, and a bit of free time.
12. Try your luck as a movie extra
This method of making money is ideal for people who are passionate about movies. If you want to star in a movie while also earning a bit of money, find those kinds of offers online. Since there are hundreds of movies produced in Nigeria every year, you're almost guaranteed to find a job as an extra and make your first step on the way to becoming a movie star!