Do you remember, how desirable was bananas for funny yellow minions? JiJi.ng gathered the most incredible benefits of bananas for human health and several beauty recipes from this incredible fruit!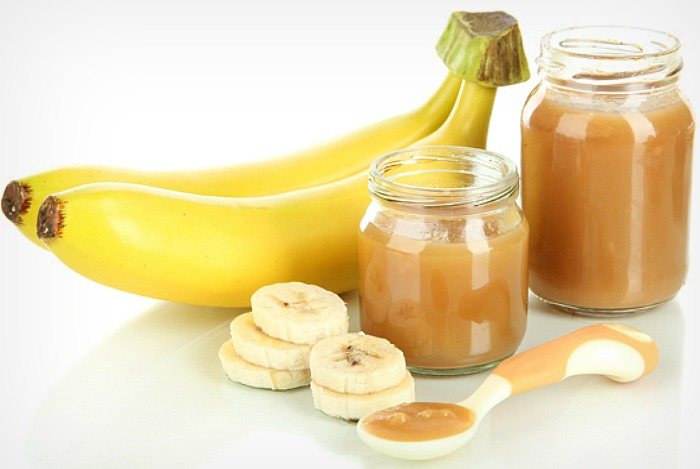 1. Bananas have no allergens – they suit for baby food.
They contain a lot of nutrients!
2. Tryptophan – essential amino acid, responsible for serotonin synthesis. Due to this, bananas normalise mood. Tryptophan is used for depression and insomnia treatment.
3. Pectins, chelates and many other substances of banana improve digestion – they can help both constipation and diarrhea, normalise gut flora, relieve stomach ulcer and heartburn. 
4. Bananas are the source of micro and macroelements – calcium for bones and teeth, potassium for blood pressure, heart and muckle work, reduces edema. Especially it is important for elder people – bananas help prevent heart attack and stroke.
5. Also, bananas are important for immune system – they improve immune cells work, as well, as blood cells – eating bananas improve hemoglobin level.
6. Vitamines of B group – essential for skin, hair, and whole organism well-being.
7. Serotonin and dopamine an help fight against smoking. Consuming bananas for a month help reduce unpleasant PMC symptoms.
Video for more serotonin emission:)
http://www.facebook.com/moviemaniacsDE – – Einfach unverbesserlich – Darsteller / cast: Al Pacino , Jason Segel , Steve Carell , Miranda Cosgrove , Genre: animation Regie / directed by: Pierre Coffin, Chris Renaud Kinostart Deutschland: 4.
8. Good source of energy, especially for those, who want to lose weight (see below).
9. Eat bananas before exams – they help to remember a lot of information.
Be smart – buy real estate on Banana Island only on JiJi.ng!
Don't miss next page!
Let's look more closely on the benefits of bananas for different groups of people.
10. Should you give bananas to your baby? Yes. It will provide growing organism with all necessary. Before 3 years bananas can be a good solution to treat your child with something tasty – this fruit is more useful than sweets. You can give bananas to children since 9 moths.
11. For men. Thanks to magnesium, bananas can rise potency and prevent further problems.
12. For women. Bananas enhance oxytocin production. This hormone makes woman more feminine and attractive – in addition for good looking.
13. For sportsmen and weght-loosing people – after hard training this fruit rises your blood sugar and prevents convulsion. But If you want to lose weight – be careful, this fruit contains a lot of simple carbohydrates.
Of course, bananas are not a panacea but if you will consume 1 or 2 fruits a day, you will make a great favour to your body!
But wait! Not only eating bananas can improve your body! Read secret recipes on next page!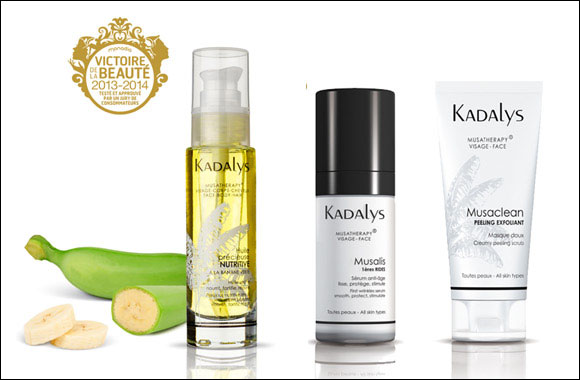 Banana cosmetics is wide srpead, – for example, Yves Saint Laurent house buy a several hundred tons of bananas each year for the production of masks, creams and lotions.
Indulge yourself with natural cosmetics – all you need – a banana!
No Description
Face
For dry skin
ripe banana mash : cream (1:1)
Mix hard. Apply to face for 15-20 minutes, rinse with warm water.
For normal skin
ripe banana mash : yogurt or milk 1:1 (if you use milk 3:1). Apply on face for 10-15 minutes, rinse with warm water.
From wrinkles
1 banana, 1 egg yolk and 1 teaspoon of sour cream. Apply to face for 14 minutes, rinse with warm water.
For oily skin
banana mash:lemon fresh (1:1) – apply for 10-15 min. Additional effect – gentle skin bleaching. Instead lemon jiuce you can take egg white.
Nourishing mask
Banana mash, 2 tablespoons cream, 1 tablespoon honey, beat the resulting mixture with a mixer. Apply the mixture to your face, neck and neck for 20-30 minutes.

Hair
Banana masks suit for all hair types.
Basik mask
Mash 1 ripe banana with 1 tablespoon of costor or coconut oil. Especially treat roots, massage your scalp. Put the cellophane bag, and wrap head with a towel and left for logn time – at least 1 hour. Rinse hair with warm water, then use shampoo.
You can add any fruits and berries you like to this mask to improve effect!
Greasy hair always deliver a lot of problems.
This mask is realy wonder-works!
1 ripe banana, 1tbsp. of honey, 1-2 tbsp of lemon fresh.
Mix well, apply on hair for 15-30 min, rinse warm water with vinegar (1-2 tbsp. per 1 liter).
Body

Make saloon mask for your skin!
Mix banana mash with yogurt or milk, add honey, apply to whole body, especially breasts – this mask will lift your skin, make it smooth and tender.
To treat your hands, mix 1 ripe banana mash with a fork, add 3 tablespoons sour cream and 1 tablespoon of rise flour. Consistency should resemble cream.
Apply a thin layer on the skin, as it dries, apply a second coat. Put on rubber and on top of them woolen gloves.
Hold the mask for 30-40 minutes, then remove with a cotton swab dipped in warm water.
Banana bath
Grind 1 kg ripe bananas, 4 tablespoons of olive oil and dissolve in a bath filled with warm water.