Our life like a wheel – from home to work, from work to home, sometimes we meet our friends and relatives, sometimes we go for a walk… But when you were at the art gallery last time? When you look on the paintings of Mark Rothko and Barnett Newman that cost billions, didn't you think that you draw better? Release your imagination – create your own gallery! JiJi.ng prepared something inspiring today for you! Time to change routine – start from your home!
Mark Rothko "Rust and Blue"
New trend in house decor – ombre walls. Designers all over world create an unbelievable interiors with just two colors and several paint tins!
And here are video-advices how to create ombre walls.
Look on this fascinating effect!
Paint all wall in light tone and add in the bottom the darker one.
Depend on size, you can make a small room look bigger if you paint in dark only 1/3 or 1/4 of wall bottom.
There are several simple tips to paint your wall with ombre effect.
To create amasing interior you can paint only one wall, wich is in centre of attention and select furniture and decor accessoires that match the color!
 If you want only gradation of one color, make it from darker near floor to lighter or white near ceiling.
Another idea – to apply dark tint in the one corner and make shade transition through wall to another corner.
Pastel tones create effect of horizon. Don't afraid to experiment with colors!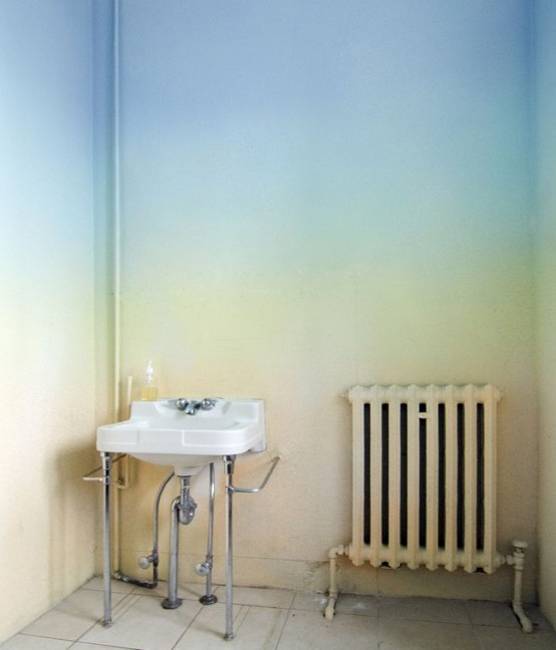 As you could see, correctly painted walls can turn even your bathroom into interior that worth first page in magazine! But that is not all! This summer appeared new tendency – watercolor walls! What is it? Read on the next page!
 Watercolor is known by its delicacy and translucency. If ombre effect is easy to create, the watercolor walls require knowledge of some tricks and devices.
JiJi.ng want to share them with you!
The easiest way – to paint walls with gouache – it is cheap and you always can change your interior. Apply it after whitewash or on wallpapers for paint.
You also can use regular watercolors – all kind of paints that are are water-soluble. When you finish – varnish with transfuent lacquer, you can use one from the spray can.
Stay smart – use our
services
to improve your life!
---
You can use any stuff for softening the edges of enamel paint – brush, roller, paper, even by spraying the water!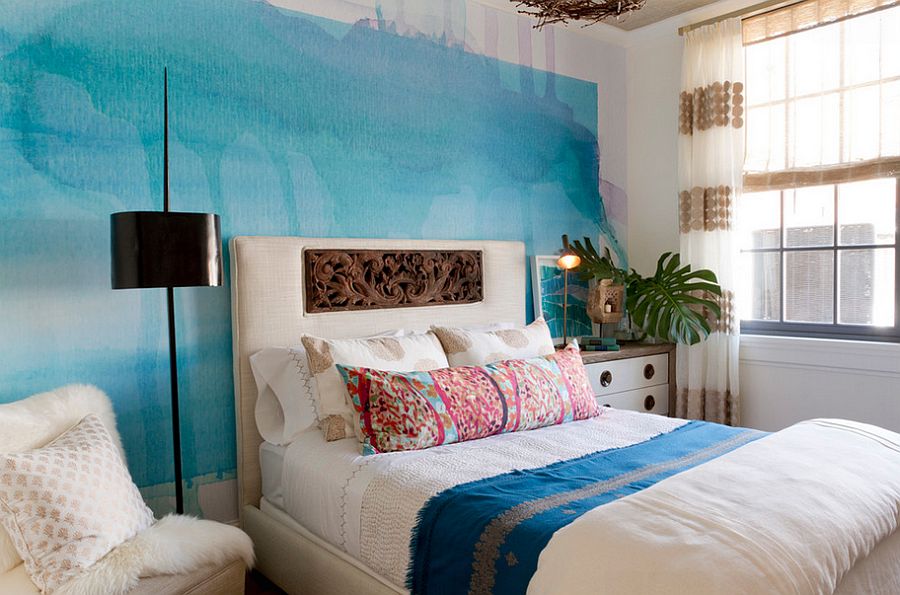 Try to use close colors.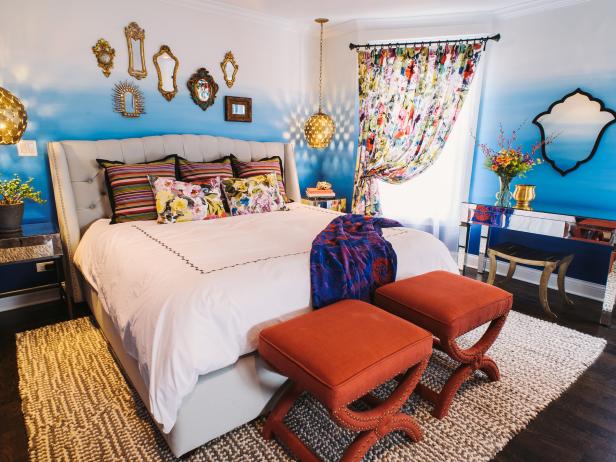 If you have no time for doing renovation – visit
JiJi.ng
– there are a lot of qualified proffesionals in your city!
artcityeasyfascinatinghousepainttimetrend