One of the things every Nigerian can proud of – we were first who start to build houses from plastic garbage! Every Nigerian can see a lot of plastic bottles around the streets. In 2011 first house from this material was built! Such house is much cheaper than one from the bricks – all you need – to clean your streets and some sand!
Here are a few video about this!
In Nigeria, houses made from discarded plastic bottles could provide a way forward for sustainable construction. Known as bottle brick technology – it's a cheap and an easy method for building eco friendly homes. Yvonne Ndege went to see the project in the central state of Kaduna.
Have you ever wondered where the plastic bottle of your favorite drink goes to after your are done with it? Chances are that it will end up in a open dumpsite or drainage but two women have come up with a solution to this menace, they are using plastic bottles and ordinary soil to build almost everything, from a house, water tank or even a fence.
Building a water tank out of plastic bottles in Tanzania. Peace Corps USA
Don't miss next page!
Of course, idea isn't new – in Europe and USA there are houses form bottles, but Nigerian one is the best!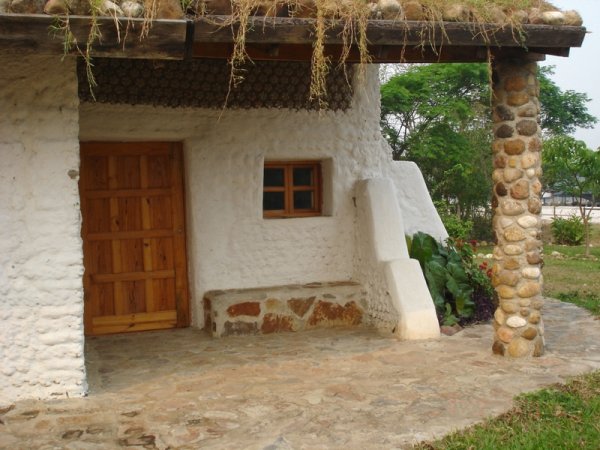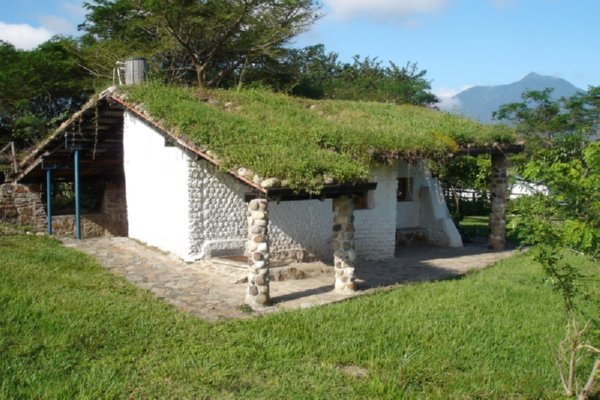 In Eastern Eu?ope people rather built houses from glass bottles – from beer, vine and vodka.
And in Thailand monks built a whole buddhist temple from beer bottles!
Want to stay in trend? Our app will help you!
Don't miss next page!
House from plastic bottles has many advantages – bullet-proof, earthquake resistant, fire-proof and can be built to be energy self-sufficient. And, of course, can have a unique design!
Some businessmen in Lagos already started projects of building such houses. Bricks from plastic bottles are much more stronger than clay bricks.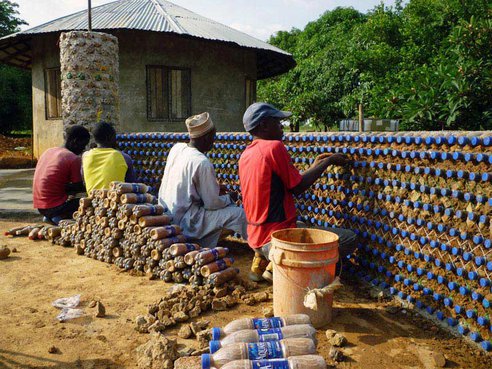 Sand insulates habitants of such houses from hot weather outside!
Due to a number of popular drinks and water in plastic bottles, you are able to built a whole castle! Of course, if you have a land in private use! But beware! Your house my become a place for tourism, like in the village of Yelwa.
And not only the houses can be built such way! In Seluja at the Africa School of Excellence in 2012 was started school building project. And in next year's Guatemala use this experience to build more than 14 schools!
www.hugitforward.org ~ 3 Months of filming compressed into a 3 minute video: An overview of the hard work, dedication, win-wins, and excitement surrounding Bottle Schools. Hug It Forward has facilitated the construction of 70 Bottle Schools in Guatemala and two in El Salvador since October 2009.
This is very inspiring page of our history when trash become salvation!
---
JiJi stands for ecology saving!
Let's clear our country and build a houses from eco-bricks! You can't buy nature. But all other you may find on JiJi.ng.