Benjamin Von Wong hae a very interesting, unique vision of the world. He creates fantastic underwater photos, full of mystery and magic.
His new project is devoted to saving such interesting animals, as sharks. Photographer believes that people are afraid of sharks in vain, because they suffer from a lack of our love. He want to inform the public about the need to create sanctuaries for sharks and recall the beauty of these animals! And he is right!
http://www.vonwong.com/blog/sharkshepherd/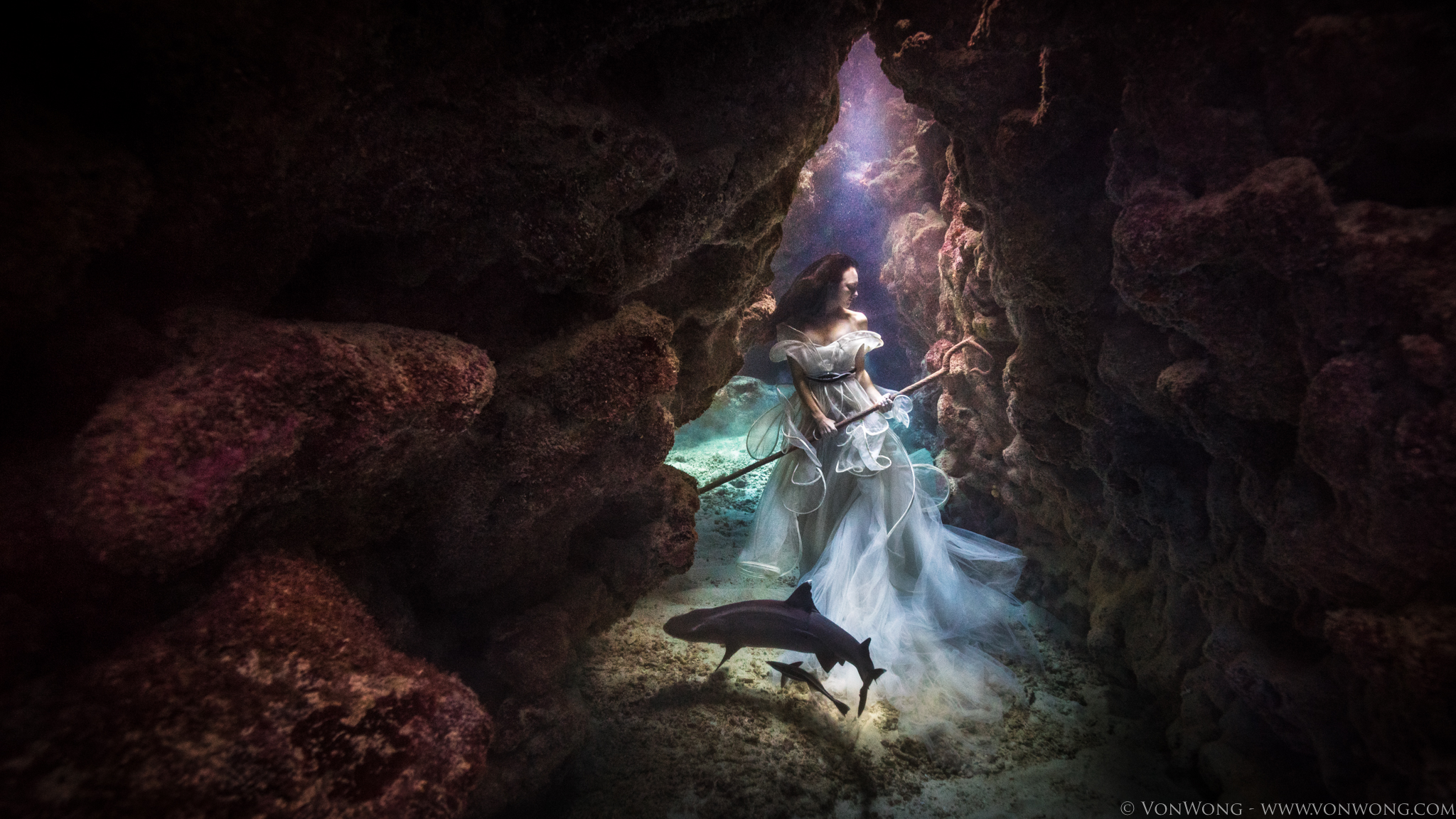 In his team were best divers and marine biologist and expert on the behavior of sharks Vinod Thomas.
The main chalenge was to find model, able to float, hold her breath and not be afraid of sharks. Therefore, the models role was chosen freediver Amber Burke, who is able to hold her breath for 5 minutes.
See how it was done: http://www.vonwong.com/blog/sharkshepherd See the petition: http://www.sharkshepherds.com Special thanks: Barefoot Collection, Tourism Fiji, Nauticam Photography: Von Wong Video editing: Adam Frimer – https://www.facebook.com/adamfrimer?fref=ts Sound engineering: Andrew Kesler – http://andrewkesler.com Model: Amber Bourke – https://www.facebook.com/ambernerissabourke/ Underwater video operator: Steve Hathaway – Young Oceans Explorers Drone operator: Joost Glaser – https://www.youtube.com/channel/UC_mRBubRZiSJfkQeywzPDHg Shark Expert: Thomas Vignaud Dive Team: Lydia Murray, Kris Mcbride, Rachel Young, Carlo Acosta Screenwriting: Yonatan Kanaskevich Conservation partner: Shark Stewards – http://www.sharkstewards.org Underwater footage courtesy of Steve Hathaway – available for licensing separately from this video.
"We had the two-hour window, from 11 am to 13 at this time sharks are most active and light rays are visible " – says Benjamin.
Benjamin hopes that these images will change the public misconception of bloodthirsty sharks. Moreover, the photographer wrote a petition asking create more sanctuaries for these animals.