With a sinking heart, we watch as they hurriedly take off at a dizzying height… Descend to unattainable depths with finite environments… and make selfies while doing that!
"World`s craziest people", "all-up adrenaline junkies" and simply joyful guys engaged in ultraextreme sports – today we are talking about them! Read, get scared and envy!
Whatever you need for implementing your sports dream is on Jiji! Sports shoes, clothing, all kinds of sports equipment – make your choice and go take it!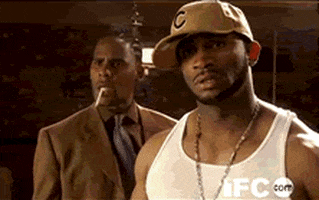 Flying in wingsuits
Those who are not satisfied with base jumping, cause it`s not interesting for them, are very happy now – they can feel themselves a bird or a superhero.
Wingsuit is a fantastic invention. Wearing this special suit those extreme lovers jump off a perch and glide down to the ground. But of course this is really really dangerous, therefore only those with at least 200 skydives are allowed to try this sport.
But it`s definitely worth it!
New video – https://youtu.be/pWnNuaNCy-c SirensCeol – Coming Home (Original Mix)
Tow-in Surfing
The higher is the wave – the better. This is a kind of a credo for surfers. Some of waves are as high as skyscrapers. And sometimes it is really hard to get onto the wave in time, because the waves move very quickly.
The Jet Ski is here to help! Nowadays this type of surfing is becoming more and more popular. Of course, surfers face new dangers like being thrown into sharp reefs or being held down underwater in case of a wipeout.
But who can stop them on their way to the greatest pleasure!
For more Surfing paddle over to http://win.gs/1alYVe2 After the images of the biggest wave ever surfed in Praia do Norte, Nazaré, have run the world, the Red Bull Mito promises to make a stand on surfing giant waves. Axi Muniain was one of the participants and wasted no time feeling the force of the cannon in Nazaré.
Free soloing
Climbing the rocks is a dangerous sport, but some people just won`t stop!
Being close to the nature means removing all that stuff like the safety ropes, harnesses and other equipment. Just you and the rock! Your fingertips and toe tips are the rulers! No mistake is allowed. You need to have a great concentration and a strong belief in yourself.
For all your climbing shoe needs head over to: http://www.bananafingers.co.uk/ Now we come to think about it, running our solo episode on a day notorious for hangovers might not have been the best idea. However if you think you can stomach it, we've got one hell of a show for you.
Cave diving
The famous Jacques Cousteau pioneered this sport. It entails diving into underwater caves. And that is where the danger lies.
In case your equipment fails, the cave makes it hard to make a quick ascent to the surface. Currents in underwater caves are also notoriously unpredictable. Visibility is also a problem because any wrong move will stir up sediments and cloud the view.
No Description
Ice climbing
Those who live in areas where the winter is fierce can try out ice climbing.
It involves scaling formations of vertical ice, like frozen waterfalls and cliffs covered with ice. The old method used for the sport is step cutting, which entails chipping out ice with an icepick to create your own foothold.
The British was able to invent in the early 20th century a device called the cramp-on, which allowed the fastening of toothed claw to the climbing boots. This has since been the basis of all advancements made in the sport.
Of course, the aim is to speed up the climbing time and minimize the chance of getting numb because of the cold.
This film demonstrates proper ice screw placement technique, as well as how to set an anchor and a v-thread in waterfall ice. We will discuss the key technical elements, but remember that when swinging your tools into the ice, it is crucial to understand the medium on which you are climbing.
Volcano surfing
This sport entails climbing up a volcano, then surfing down its side by sliding using plywood boards.
The boards are reinforced by steel, metal or Formica. You can do it while sitting down, though veterans of the sport can do it upright. It sounds easy enough, until you start hitting sharp volcano rocks.
Cerro Negro is the world's most active cinder cone volcano with 23 eruptions in 160 years. We hooked up with Bigfoot Hostel in Leon for a sliding adventure that was ridiculously amazing. http://www.bigfootnicaragua.com/ http://www.surfwithhollybeck.com/
Whatever you need for implementing your sports dream is on Jiji! Sports shoes, clothing, all kinds of sports equipment – make your choice and go take it!
If you liked this post, check out our post "

Think I`m gonna pass: super extreme sports

", where we talk about other EXTREMELY interesting sports!