Handmade Cosmetics lately is becoming more and more popular. And no wonder, because it is, first of all, a natural product, and secondly, by its enormous utility. And if you like to use handmade cosmetics, have proven recipes – start earn money! Share your products with others!
JiJi – first place to seek homemade cosmetics!
For example, few easy recipes!
This handmade powder has advantage – the divine aroma. Ingredients needed:
– Cinnamon,
– Ground nutmeg,
– Starch (corn or potato).
Mix all ingredients. Play around with different amounts for each ingredient – to achieve the desired color. If the composition is too light for your skin tone – add another ingredient, cocoa powder.
When the power is ready – pour it in pretty package and add on JiJi!
Or prepare lip balm!
But this option is more complicated. Do you ready?

What you will need:
1) Wax
You can use either: beeswax, or the flower waxes: roses, acacia, jasmine, neroli, tuberose, lavender and others.
For mint balm I use bleached beeswax – softens and protects lips from the weather, helps the skin to stay hydrated for longer, since it leaves on the skin a light film (input percentage – up to 10%).
2) Solid oils (butters)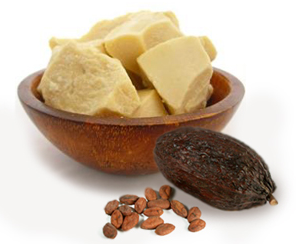 – Cocoa butter – moisturizes and softens the skin, protects against chapping, ideal for delicate baby skin, effective in the treatment of dry lips. Due to its composition, cocoa butter prevents the penetration into the skin of harmful substances, which is especially important for residents of large cities. Another useful feature that can not fail to mention – it is oil's ability to repair damaged cells. This feature can come in handy in the winter before going out, and the summer after sunburn.
– Shea butter (shea butter) is ideal for softening dry, cracked or chapped lips. It moisturizes, nourishes, soothes and reduces inflammation, has a protective, regenerating and softening properties, stimulates the synthesis of collagen, a natural UV filter. It is used as the active component for all skin types, but especially for sensitive and damaged.
– Coconut oil – great softens dry lips mixed with wax, making the lips velvety.
3) Liquid oil

Here you can select oils that are suited to your skin. Good oils for lips are almond, jojoba, wheat germ, avocado, macadamia, grape seed, walnut:

– Avocado oil ideal for aging skin, because it contains vitamins A, E, C, B1, B2, B3, B9, D, lecithin, saturated fatty acids, fitosteroidy, essential oils, chlorophyll, squalene, the amino acid histidine and the set most useful macro- and microelements (potassium, magnesium, phosphorus, iron, calcium, sodium, manganese, zinc, iodine, cobalt, copper, etc.).
– Grape seed oil softens, moisturizes and gives the skin a beautiful healthy complexion, helps exfoliate dead skin cells.
– Walnut oil easily and evenly distributed in the skin, absorbs quickly and leaves skin soft and silky, especially recommended to owners of sensitive and prone to irritation of the skin, as has the property to calm and cool. Ideal for dry skin, eliminates lip cracks.
4) Essential Oils.

With a choice of essential oils, be very careful. For lip balms fit chamomile oil, lavender, myrrh, myrtle, rose, mint, lemon balm (to help get rid of the cracks). Citrus essential oils are phototoxic, so they do not recommend to be used for lip balms or balms with citrus  should be used only at night. The oil of cinnamon by a rush of blood to lips gives natural redness, but cinnamon is very dangerous and burning in more than 1 drop.
The mint oil has antibacterial, antimicrobial, disinfectant action. Using peppermint essential oil for face and body skin can effectively cure acne, boils, dermatitis, festering and similar ailments.
5) Additives (honey, cocoa, chocolate, vitamins).

Cosmetic effect of the complex of vitamins A, E, F and phospholipids:
Vitamin E stabilizes vitamin F, and additionally protects the vitamin A from oxidation, preserving its antioxidant activity. Helps restore the normal state of the epidermis, stops the inflammatory processes (treated with such cosmetic severe diseases as enduring dry skin seborrhea, acne and Ap phenomenon), skin receives intensive nutrition, decreased skin sensitivity to external negative influences and thus slows down its aging creams extremely effective with a vitamin complex for improving peeling, cracked skin of the feet.
First, you need to measure out the right amount of waxes and butters. To do this, use the kitchen scales with a measurement accuracy up to 1g and disposable cups.
You can find a great varietyof lip balm recipes in the network. Generally, using 70% of solid oils (including waxes) and 30% of liquid.
Then melted in a water bath, waxes and oils. In parallel, prepare and sterilize the syringe balm tube with alcohol. Do not forget to stir the oils and waxes!
When butters become melted, add liquid oils. Just mix thoroughly.
Remove from the water bath and only then add the essential oil (just 1-2 drops is based on 10g), and a complex of vitamins and phospholipids (2-3 drops at the rate of 10 grams). With the help of a syringe pour the mixture into a tube or jar, give mass to cool down completely, close the lid.
Simple recipe, pretty tubes – and you have your own cosmetic line! Print interesting label and add your product on JiJi!