Every day we open different food and drinks the way we are used to. However, when you will know how much time and effort you can save and how many clothing you can save if you open them properly, you'll be very surprised.
Here is a selection of life hacks, which will considerably simplify your life! Read, try and tell your friends!
Seek and find the best, the freshest and the most inexpensive products throughout Nigeria on Jiji!
Open portioned cream properly!
To open them, you need to pull the pull-tab and pull it across the jar. Now you can pour the cream into a cup and mix with coffee without problems!
How to properly cool the water bottle
Freeze a half-full water bottle on its side and you will have cold water the next morning – just fill the rest of it up.
Taco life hack
Make filling a taco easy by putting a fork under it like this.
How to separate an egg yolk from egg white – an ingenious way!
You can separate the yolk from the white of an egg in different ways – but this one is the most efficient and simple!
Separating Egg Yolk and Egg White with a Water Bottle. Ever find separating egg yolks from egg whites a bit messy and difficult? Watch and see a simple and easy way to separate egg yolk from egg white, using a plastic water bottle!
How to open cans properly
Insert and lead the can opener toward you and simultaneously rotate the can. You will get a perfect cut without spins.
How to quickly chill beer in a proper way
In an attempt to quickly cool the beer, many of us throw an ice cube in it, changing the taste of the beer. And this is not what you want. Put a cup of ice in a jug of beer and here you go.
How to properly open the sachet of sugar
Do you still tear the corner of the sachet? That's wrong. You need to break the sachet in half. Thus the sugar will be in a cup and you will have only one paper in hand.
How to properly carry the pizza
Have to carry a pizza to your friends in the car? Try balancing a pizza box on a bottle, then the toppings won`t get all over the place.
Coffee from McDonald's
The idea is that it is not necessary to remove the lid completely. It has a stub, you want to bend it as far as it will go. It will remain fixed in the groove, and you can safely drink coffee through a small hole. And the likelihood that you will pour some coffee is minimal.
How to slice bread
Fed up with messy cut pieces, and the ubiquitous crumbs? Simply turn the baton on the softer side and cut it on its hard side!
The best way to divide the ice cream
If you wanna share the half of your ice cream with somebody, split it the right way.
How to properly pour the juice out of the package?
Almost every package of juice has a lid located close to one of the edges. If you get the juice so that it is below, then the air doesn`t get to the package and the juice gurgles and sprays.
But if you pour the juice taking the package so that the lid is above, the juice will pour smoothly and without splashing. This way they usually pour the gasoline from canisters.
Subscribe to my 2nd channel https://www.youtube.com/user/origami768 Subscribe to my Gun channel "TarasGuns" – https://www.youtube.com/user/TarasGuns instagram – http://instagram.com/crazyrussianhacker Facebook – https://www.facebook.com/CrazyRussianHacker twitter – https://twitter.com/CrazyRussianH
Use a straw to get an even topping distribution
The best way to eat Oreos
How to eat Pringles?
Paste a folded piece of paper into the package, this way it is much easier to eat.
Eating Pringles chips can be a very frustrating experience. This video will show you how to make eating them easier. Visit my site for more projects: http://therobotfish.com/
How to quickly cool the bottle with liquid?
Wrap a wet paper towel around the bottle and put it in the freezer to cool it off quickly.
Hershey's Kiss "King's life hack"
Don`t wanna mess around trying to open those Hershey`s chocolates? We`ve got a solution!
Just grab your Hershey Kiss in-between your index finger and thumb, then pull on the paper plume to yank the chocolate straight out of the wrapper. Initially, the plume was designed to differentiate Hershey Kisses from imitation products, but it turned out to be useful for fast extraction.
Thanks for watching! Like, comment, and subscribe! This is a really, quick and simple trick you can do with any Hershey's kiss that's easy to learn.
The best way to cool off a drink
How to eat a Tic Tac
Turn the container, and the candy will fall into the hole on the lid.
Ever have trouble pulling out just a single Tic Tac? Apparently we've been dispensing these iconic breath mints incorrectly our entire lives. Here's how to do it, like a boss. http://foodbeast.com/content/2012/08/24/so-apparently-weve-been-using-tic-tac-containers-all-wrong/ http://www.foodbeast.com http://www.facebook.com/foodbeast http://www.twitter.com/foodbeast Visuals: http://www.twitter.com/philgorgeous
How to microwave two bowls
How to get the best bread for a sandwich
Just put two slices of bread in one toaster. Thus, the bread will toast only on one side, warms up and remain gentle on the other side!
Cool kebabs recipe
Everything is very simple: put your kebabs on skewers with chunks of pineapple. This will give them a natural sweet taste and soften the meat.
Seek and find the best, the freshest and the most inexpensive products throughout Nigeria on Jiji!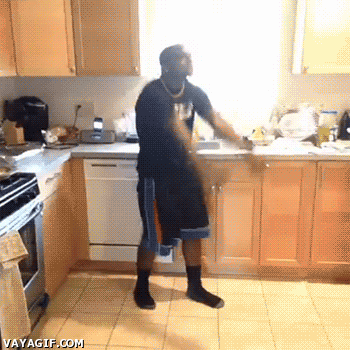 # how to prepare kunu #how to preserve zobo drink