Laptops` configurations change so often that those computers that were considered modern a couple months ago, today are already far behind their new brothers.
If you have decided to sell your laptop, it is very important to compose an ad correctly to interest a potential buyer. We will tell you how to do this in detail.
Buy and sell quickly and safely all kinds of electronics on Jiji, the largest Nigerian marketplace – here it is easier than anywhere on the web!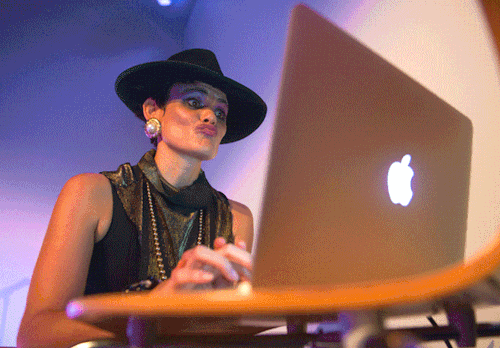 Heading
When writing your ads about selling your used laptop, you should primarily use simple moral principles, don`t tell lie about the specifications, in which you're not sure.
If your portable computer has been repaired – write about that, describe why it has been repaired and the results, do not waste your and other people's time.
According to statistics, best-selling laptops are: Asus, Acer, Hp, Lenovo, Apple and Sony. But it doesn`t mean that you won`t be able to sell a good model by Dell, Toshiba or Samsung.
The simplest phrase about perfect (good, satisfactory) condition, written in the end of the heading, will bring a good number of clicks on your ad. I.e. if there will be an ad "Buy a laptop" next to your ad "Buy a laptop in perfect condition", it is more likely that people will click on your ad. It has already been tested.
In the header write 5 main characteristics of a laptop:
screen diagonal;
the type and frequency of processor;
RAM;
hard disk space;
graphics card type and volume.
Heading sample:
"Buy Asus 17 inch Pro Ux501 in excellent condition, two cores on 2 Ghz, RAM 2048 Mb, hdd 160 Gb, 1024 MB video."
Specifications
Write precise specifications (you can copy them from any online store with your model of laptop), if you know something about that, write what each specification gives.
For example:
"Powerful graphics card Ge Force 9600 GT will allow you to play the latest games, hard drive of 320 Gb will allow you to save a large number of photos and videos."
Write about the terms of the warranty if they are still valid, point the defects, if there are any.
Photo
The picture is an important attribute of sale. If the condition of a laptop is nearly perfect – you can add a picture of the new laptop, if you have used it for a couple of years – it is better to take a picture of it!
Remember – selling a used laptop with a photo is several times more efficient than selling without it! Visualizing the goods that you sell is very important.
 
Price
After photos and description are ready it is necessary to determine the price, you can do this using the information on the Internet, you have to find the same model of a laptop and see what is the price.
On the basis of price and the condition of your notebook, you can generate the price at which you can sell your laptop.
Place to sell
The best way to sell a laptop is to make it online on the largest portals of classified ads. For example, you can use the portal Jiji.ng, which today has many advantages compared to similar resources. Multilevel protection against scammers (any issues are being resolved in short terms), over 4.6 million visitors per month, intuitive design.
As a seller you can post free ads with images, change or move your ad to top position to get maximum efficiency from selling, get calls and messages only from real people, because only registered users can view this information.
Buy and sell quickly and safely all kinds of electronics on Jiji, the largest Nigerian marketplace – here it is easier than anywhere on the web!