Probably each of us periodically finds in a closet an enormous amount of unnecessary clothing, much of that stuff you have never even worn, and some of it make you sick! Time to face the truth: you are never going to wear it all!
So the smartest thing to do would be selling this stuff at the relevant web resources.
Couple of tricks – and you will not only get some space in your closet, but also earn money to buy some new clothing!
Sell and buy clothing, shoes and accessories on Jiji – the largest portal of free ads with huge rates of visits!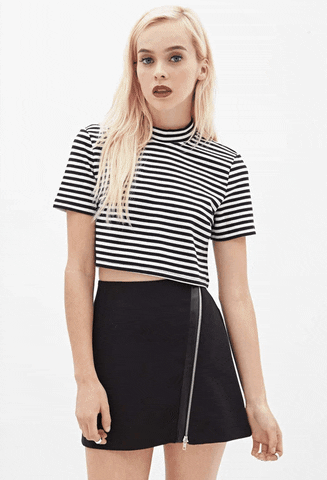 Good photos is a key to successful selling!
Choosing clothes online, the buyer cannot see its real condition, touch it or try. He focuses only on the photo. And the better the photos are — the higher the probability of purchase:
make maximum quality and crisp photos;
all attention should be focused on the product and it must be very clearly visible. Ideally, if for shooting clothes you will use the monophonic wall with a hook, to which you can attach a hanger. Also, you can use a pastel floor or a white sheet as the background. And don't forget to focus the camera on the product;
try to shoot the product in at least four ways. Choosing between a lot with one photo and four, the buyer will choose the second version. Just because he can see more details there;
pay attention to the fact of how the main photo in a miniature on the page;
don`t make photos of outerwear on the floor – this doesn`t look attractive. On the contrary, the shoes and accessories look better on a horizontal surface. A nice option would be a sill, although the street is also great, because there is a lot of light there;
ask a friend to be your model and do not be shy to make selfies!
"The effect of presence"
It is not enough simply to expose the goods on an online storefront. You should always be in your virtual store. It is better to instantly respond to requests of customers and communicate with them as with friends.
And this is their success. If the buyer does not receive an answer to his question soon, he will forget about your ad. Remember this and try check the messages at least once a day.
What to sell?
The quickest stuff to sell are clothing and accessories, relevant here and now. Also, sportswear is quite popular, and, of course, seasonal goods. Sometimes it is hard to guess what you will sell first.
Description
Add some description. Don`t forget to write:
type of fabric;
brand;
size – it would be just great if you specify: product length, length of a sleeve for outerwear, tops, shirts, as well as the hips size for skirts and the length of a pantleg – for shorts and trousers;
price.
Sell and buy clothing, shoes and accessories on Jiji – the largest portal of free ads with huge rates of visits!