Every woman wants to be beautiful and desirable. But some women want to be the most beautiful and to achieve this purpose undergo very strange and sometimes not even useless, but harmful procedures. Remember Evil Quen from the tale about Snow White? Well, some her trick can wirk for you – if you are not confident, you can rise your selfesteem by watching in a mirror and describing yourself as beautiful, nice,prety, etc. But such "beauty procedures" like snake bites are silly.
Today here is a top 5 of nasty beauty procedures all over the world. Are you ready?
No Description
Make your beauty care pleasant with Jiji! Only here all products and saloons are waiting for you!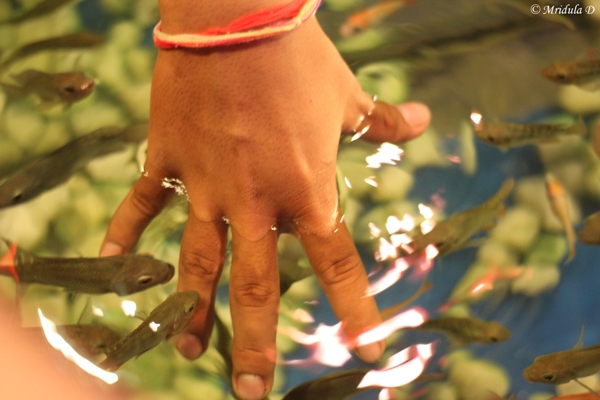 1. Fish manicure and fish pedicure –  are already  not entirely unusual. In Nigeria you can find such service in some salons. Its essence lies in the fact that the lady dip the hands or feet in a container with Garra Rufa fishes that "eat round" dead skin particles, making the skin soft and velvety. Looks quite nice. Fishes are funny)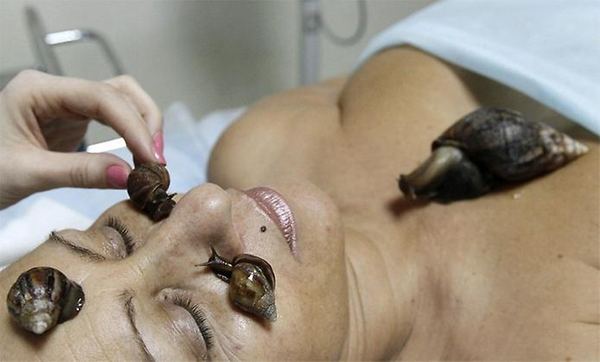 2. Next procedure is not so cute. Especially if you don't like snails. For the first time the benefits of snail mucus was invented when people noticed that the snail farm workers, hand skin does not grow old. After it was found that this mucus smooths wrinkles and prevents skin dryness. Slime of snails contains a large number of bioactive substances, for sure you know: collagen, glycolic acid, allantoin, natural antibiotics and vitamins, through which the snail regenerates your body and "repair" their "house". That's why snails can treat scars, scars, burns, cuts, inflammation. But this pleasure is quite expensive. Well if you alredy hold Achatina fulica (giant African land snail) you can do this procedure at home.
No need to pay more on Jiji only best propositions! Best beauty products with snail extact!
3. Nightingale facial – enchanting procedure, popular in New York. If you are tired of looking for the perfect lotion for the skin, there for $ 180 you will smear the face … nightingale excrement. But all is not so simple: a singing bird before this this feeds with a special cream. It is because of this your face will become younger and more beautiful. But are there many women who are ready for it?
4. Another "cute little" creature that is part of the beauty army – a leech. For a long time they are used for treatment, but the Hollywood star Demi Moore used them to fight aging. But even leeches drink blood, but whether they can give eternal youth, like vampires? Unknown.
5. Perfect massage therapist, who can make you more beautiful – a real python. But the point is not even in his massage movements, but in your fear. Thus, the original exotic massage therapist will be able to scare off a few extra weight. Snake massage is verypopular in Israel – tourists even travel there to get it! While, in thailand it is much cheaper)
As you can see, almost all strange beauty procedures from movie clip are real. Do you want to try some? Write in comments!