2016 year turned out to be quite generous for new models of superbikes that are worth of attention of everyone who likes quality, fast iron horses.
We have selected for you the best of them, that have all those cool technical characteristics and at the same time are not crazy expensive.
Buy newest motorcycles models and accessories on Jiji from real sellers – cheap, quickly and safely!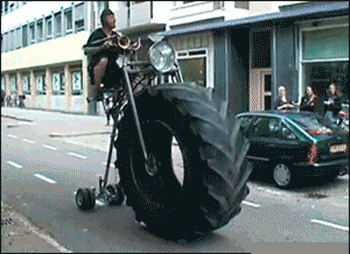 Harley-Davidson Low Rider S 2016
The legendary company Harley-Davidson introduced a new "handsome" – Low Rider S, the third model of the famous S-series.
Bike is based on the 1977 Low Rider. This is a limited edition, so hurry up to reserve!
Low Rider S comes with details "Screamin' Eagle" and 1801-CC Twin Cam 110 engine with an open conical filter. Power unit produces 157 Nm of torque, which is passed at the rear wheel through a 6-speed gearbox.
The motor is mounted in a "Dyna" frame. Standard model has anti-lock brakes and new front discs. Bike is also equipped with telescopic fork and aluminum wheels with golden rims.
Other features: 
redesigned ergonomics (the position of the saddle, handlebars, footboards);
black painting on most of the components;

United States price: 16 699 dollars.
Pre-Media Test Ride and Review of the New 2016 Harley-Davidson Low Rider S. GoPro Footage behind the bars with full commentary about my thoughts on the bike the first time I rode it. Take a trip down to Long Beach and Palos Verdes .
Kawasaki Z800
New Z800 is designed to be a direct competitor of Yamaha FZ-09, issued last year.
Z800 workstation is designed for the same audience Yamaha is, namely for those willing to purchase used sports car that will be used for daily trips around the town.
The basis for the Kawasaki Z800 was taken specifically designed engine on 806 cube centimeters that issues 113 HP power and 83 Nm of torque. Maximum engine performance is 8000-10000 RPM.
Other features:
fuel tank 17 litres (instead of 18.5 l);
front brake discs on 310 mm (instead of 300 mm);
digital dashboard;
steel frame
Like the previous model, the Z800 is positioned as the "younger brother" of Kawasaki Z1000.
Base model price: $ 8399.
Muscular styling, a natural around town riding position, and a punchy, yet smooth plus-sized middleweight engine-that's what Kawasaki's Z800 ABS is all about. Find out more in this First Ride Review: http://www.motorcycle-usa.com/2013/12/article/2014-kawasaki-z1000-abs-first-ride/ Subscribe: https://www.youtube.com/subscription_center?add_user=motousa Website: http://www.motorcycle-usa.com
Yamaha YZF R1
Impressive superbike from Yamaha. This series started in 1998, and recently 50 series has been released.
The new YZF R1 has a volume of 0.998 l, 20 valves – slanted front 4-cylinder engine. Power of 180 HP, 12500 rpm allow accelerating to 186 mph.
Main characteristics:
998 liter engine, 20 valves, liquid cooling system;
180 HP, 12500 rpm;
six speed gearbox with a maximum speed of 186 mph.
Kev checks out a tasty bit of fruit that arrived in 2015, the latest R1 from Yamaha. Oh, and he also had a play with the launch control!
MTT Turbine Superbike Y2K
Guinness world record for the most powerful serial bike.
The model is equipped with a turbo shaft engine that uses the heat from the exhaust pipe as output power. A turbo shaft engine Rolls-Royce 250-C18, with 320 horsepower, reaches 52000 rpm. Record speed – 227 mph.
Key features:
powered by the leading wheels, turbo shaft engine;
320 horsepower, 52000 rpm;
maximum speed – 227 mph.
This is a non-production motorcycle with a gas turbine engine from a helicopter. The bike sounds like a jet starting up. The bike is very loud in person and expels tons of heat from it's exhaust ports. MTT Y2K Turbine Superbike is one of the fastest motorcycles in the world and at one time held records.
Ducati Scrambler Sixty2
Ducati Scrambler ardently adored by true fans of coolest bikes. This is a unique combination of an old school dirt-bike and a minimalist street bike.
This motorcycle has only one bad feature — it is quite expensive. Price for the Scrambler with all styling add-ons is about $ 12000.
But there is one much more affordable model – you can purchase Sixty2 for less than $ 8000, which looks as "cool", but is equipped with 399 CC air-cooled engine with a capacity of 41 HP instead of the much more powerful 800 CC engine, which is used in most models. Sixty2 is not the fastest Ducati, but it is perfect for beginners and enthusiasts of the brand.
The price for the basic model: $ 7995.
Testfahrt mit der neuen Ducati Scrambler Sixty2 im Hinterland von Barcelona. Wir vom 1000PS Team würden uns freuen, wenn ihr unseren Youtube Kanal abonniert: https://www.youtube.com/channel/UCAbWl7Gv6YD0_QKp-LUlF1g Tägliche News rund um das Thema Motorrad bekommt ihr auf http://www.1000ps.at oder auf http://www.1000ps.de Besucht uns auf unserer 1000PS Facebook Seite: http://www.facebook.com/1000ps
Wanna become an owner of a cool bike today? Visit Jiji, choose and buy a motorcycle at a best price – quickly and safely!