When they walk by the red carpet, we adore their appearance, curls, and skin, although many of them are far beyond 30. You can explain that with rejuvenating operations and beauty procedures, but a large part of stars does not make that all.
The thing is that each of them has a couple dozen secrets of youth and beauty, which they have tested – and they are happy with the result!
Maybe some of these secrets will become yours after you read this post!
Buy branded products for health and beauty on Jiji – the largest marketplace in Nigeria!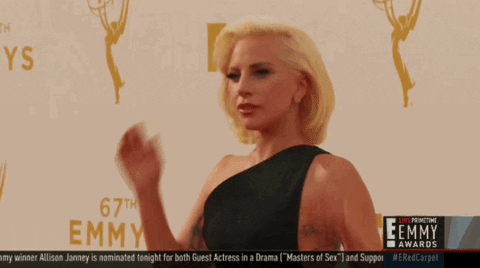 Suki Waterhouse: love soda!
For stunning hair styling Suki uses … sweet soda with ice!
"My fresh-washed hair looks not so nice – it looks thin and lifeless. But Coca-Cola will give them an absolutely incredible texture, as if they were touched by breeze".
Carbonated drinks can really help style your hair condensing the structure of the hair cuticles, and making it curly. It is also a great way to quickly get rid of unsuccessful hair color – pigment is washed out much faster. The truth is that if you like your color, we recommend you to replace soda with a special hair-cream!
Rooney Mara: a fan of Great brands
The star of the "The girl with the dragon tattoo" and face of new Calvin Klein`s autumn fragrance "Downtown" knows a lot about beauty. And she has an amazing skin!
Actress sheepishly acknowledged in an interview that she is not one of those girls who buy all the beauty-novelties for skin care. "My skin is very sensitive, and I prefer not to experiment," said Rooney.
But she always uses facial cream and hands cream with SPF factor, which provide good UV protection. Among her favorite brands, producing cosmetics for skin care, Rooney names Chanel, Calvin Clein and Dermalogica.
Gwyneth Paltrow and … oil solution
The owner of one of the most radiant smile in Hollywood claims that she achieved such a result thanks to oil rinsing of the mouth.
This ancient Ayurvedic technique involves rinsing the mouth with oil for 10-20 minutes with the aim of improving the general condition of the mouth and mucous disinfection.
According to dentists, this procedure is a good addition to the daily oral care.
Emily Blunt: moisturizing and again moisturizing
"My ritual before walking by the red carpet is divided into two parts. I make a moisturizing mask by British cosmetic brand SK-II: it is very cool and really works.
The truth is that during the procedure the person looks like Hannibal Lector who just ate somebody… And the second part: I always shave legs and underarms."
Emma Stone: easier than ever
"I trust natural products: several times a day I put the usual Olive oil from supermarket, it perfectly moisturizes, the skin becomes soft and silky.
And for my face I use Grape oil. Also, I have a wonderful serum for sensitive skin Naturally Ageless Intensive Repairing Serum from Burt's Bees: it removes any redness."
J.Lo: Grapefruit essential oil
Lo is one of the most famous Hollywood beauties who knows how to control her appetite and maintain ideal forms. One of her secrets is inhalation of Grapefruit essential oil to reduce appetite and control weight.
Research has shown that inhaling Grapefruit essential oil for 15 minutes 3 times a day really helps reduce appetite. But we do not recommend to replace main meals with this procedure – better skip those unhealthy snacks!
Buy branded products for health and beauty on Jiji – the largest marketplace in Nigeria!