Android phones have a bunch of features you do not even know about. 
But you surely do need to know that! After all, this will help you use your smartphone with more comfort and will increase the amount of your opportunities to use it!
Buy the trendiest smartphone models on Jiji cheaper than in most of the online stores!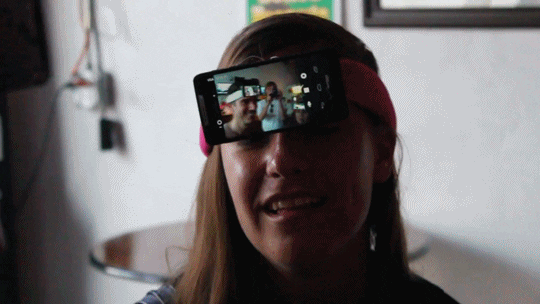 How not to be afraid to "spoil" Android smartphone?
Programs-stealers, coders, experiments, as well as the bugs in programs and in operating system – this is just a small list of issues that disturb the normal work of the gadget.
But you don't have to worry about them, if you have a full backup of the system disks on Android.
When any problem occur, you can recover and restore smartphone or tablet to a fully working state with all the settings and installed programs.
To create a backup of all drives on your mobile gadget, you should use the Partitions Backup & Restore program. For its work, it requires a root-access, but its convenience in that for backup and restore you do not need a computer – you can perform actions in the program.
However, if due to glitches the phone does not start, then the generated files can be used to restore using the firmware tools of the phone – Fastboot, Odin, etc. (the suitability of a particular program depends on phone model and manufacturer).
Download Partitions Backup & Restore app:
[appbox googleplay ma.wanam.partitions&hl=ru simple]
How to watch Flash online videos on Android
As you might notice, Android does not support Flash for a few years by now.
And the problem is that different websites with online video, music streaming services, etc. use Flash. Here's how to get Flash on your smartphone or tablet.
To do so, you will need two programs: the Flash plugin and browser that supports it, for example, the Dolphin. Simply download Flash and Dolphin from the sites of their developers.
Install as usual. Do not forget to allow to Android installation of apps from third-party sources.
Then open the Dolphin and watch online movies, videos, listen to music, play games.
Download Dolphin app:
[appbox googleplay mobi.mgeek.TunnyBrowser&hl=ru simple]
How to create a personalized desktop on Android
It is quite easy to have a fresh outlook of the smartphone daily. To do this, you can install the new wallpaper on your desktop. And not to waste time searching for the right one, you can make a gadget to generate them automatically.
Material Wallpapers: Infinite
If you like modern style of Google design, then you can have a desktop just like it. To do this, use the Material Wallpapers app. It generates random desktop depending on your words. One of such words would be your name – the app will ask you to enter it. Each created desktop will have a relevance to your name.
Download Material Wallpapers: Infinite app:
[appbox googleplay com.vaptim.wallpapers&hl=ru simple]
Tapet – Infinite Wallpapers
Tapet has a set of templates that you can modify. On the basis of these data the program randomly generates the picture for wallpaper.
Download Tapet – Infinite Wallpapers app:
[appbox googleplay com.sharpregion.tapet simple]
PolyGen – Create Polygon Art
Fans of straight lines will surely like the PolyGen program. It generates wallpapers based on geometric shapes, in which you can change the color and patterns of placement. You can even use your own pictures – the program automatically processes them with polygons and will allow adding some strokes.
Download PolyGen – Create Polygon Art app:
[appbox googleplay com.bitbotany.polygen&hl=ru simple]
Wallpaper Generator
This app allows you to create desktop based on the selected template. The choice of the last ones is wide enough – material design style, textures, transparent forms and so on. Moreover, you can completely change the selected template, move, zoom, and use different effects for the final image.
Download Wallpaper Generator app:
[appbox googleplay com.mss2011c.wallpapermaker simple]
How to reduce the risk of losing a phone
You can make the phone remind about itself from time to time, and warn that it had fallen.
For this you need the app Buttafyngas, which is available on iOS and Android. With it mobile phone will regularly "wake up" and notify about itself. In addition, the gadget will tell you when it has fallen.
App settings allow you to set the sensitivity of the sensors. This will have an effect on how much the mobile phone must fall to notify you about that. You can also adjust the spacing of regular alerts – a maximum of one hour. The app also allows you to select the "quiet time", when it will be silent.
Download Buttafyngas app:
[appbox googleplay com.butterfingerz&hl=ru simple]
Buy the trendiest smartphone models on Jiji cheaper than in most of the online stores!