Searching for easy earning on the Internet you can easily get lost. There is a huge amount of information on the web, most of which are ludicrous tips about earnings on clicks, offers of involvement in network marketing, or tales on how to beat the online casinos.
You are not interested in all that. In this post, we have compiled for you the tips on REAL earnings, which are really worthy of your attention if you're not going to enroll in the ranks of office plankton. Act!
Buy and sell products & services on Jiji – the largest marketplace in Nigeria! One free ad about your products and services – and your small business will grow!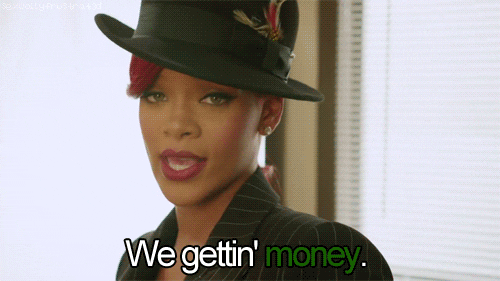 Reselling goods on ad portals
This method really works, because many people do not know the real value of the goods or just sell cheap to get rid of an item.
For example, you come to the site and see that someone is selling the Apple iPhone 6s 64 Gb unlocked silver for 220.000 nairas. The same smartphone can be found on the web a bit cheaper. You order it in this place and put on sale on Jiji for 200,000 nairas, for example.
If you make an ad about selling it, people will see it quickly and buy the phone you have. As a result, you get profit fairly quickly, without even leaving the house.
In the same way you act with other popular electronics. Say, Macbooks. In the capital, they are being sold much cheaper than in smaller cities, where they can be a rare commodity, and cost more.
Selling goods from single-page websites
This is the fastest way to earn a lot of money.
The whole essence of earnings is that you analyze the demand, choose the goods for sale, create a single-page website (landing page) and sell across Nigeria. This way you sell clothing, shoes, watches, tablets and smartphones – anything you want!
Reselling websites
You can make a website for yourself and earn on advertising, or you can buy ready-made, undervalued sites and resell them. Many enterprising guys make money on that nowadays. This may be one of the main sources of your income.
For the beginning, of course, we can advise you to earn on your own site or blog – it's important to understand the specificity of the sites` work, how you can earn on them and be able to assess the sites.
Selling someone else's services
If you can't provide any services, but you can sell, then you can sell other people's services and receive affiliate compensation. Also you can sell other people's information products.
This is easier to do if you have a site or subscription, or a group in social networks. But if you don`t have any of that, then you can post the links to info courses or to the service on forums, social networks, and if your links "sell", you earn money.
You can also offer foreign services offline. For example, services of an agency that sends students to work abroad.
For each new customer you get a percentage. And since you can advise the services to your friends, acquaintances, friends of friends and acquaintances, you can refer 10 people per month (or more!). Most important thing is to find interested people.
Earning using your YouTube channel
YouTube has thousands of video blogs or YouTube channels. Such channels used for different purposes, the main of which is earning on the Internet. To monetize your channel you need to get subscribers. Different affiliate programs have different requirements.
Earnings on YouTube have no restrictions. It all depends on the number of video views and clicks on advertising.
You can post interesting and useful manuals about how to fix problems with operating system, how to upgrade your own computer, how to pass complex video games, or if you can do something very well, you can create your own video – for example, how to play electric guitar. You do it anyway – all you need is to turn on the web camera and comment on what is happening!
Buy and sell products & services on Jiji – the largest marketplace in Nigeria! One free ad about your products and services – and your small business will flourish!