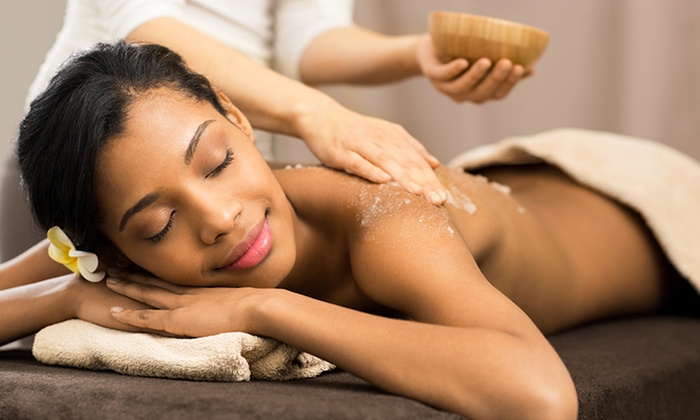 Body scrubs is one of the necessary tools from beauty arsenal for any woman. Skin cells live a month, after which they die and accumulate on the skin surface. In order to get rid of dead skin cells, a normal shower bathing is not enough, you need a special procedure – peeling.
If you have enough time you can visit beauty salon or spa, – there are a lot of propositions for affordable prices on Jiji!
But often we are too busy to enjoy the saloon procedures every week. The only way is to scrub your skin at home! And Jiji prepared several recipes of the most effective  homemade body scrubs!
Body scrub with coffee grounds
Due to the fact that the vast majority of us rarely give up the fragrant cup of coffee in the morning, so there will be no problem to find the coffee beans. So when a morning cup of coffee is over, do not pour the coffee grounds, and leave it for the evening, after shifting it in the strainer. During the day all of the liquid will evaporate and you will get a dry powder, from which you will prepare a body scrub. The very process of preparing is very simple – you just need to mix the resulting powder of coffee grounds with a shower gel. You can add several drops of essential oils to your body scrub – it will enhance your beauty even more. But be careful, as the oils with citrus flavors: lemon, orange or grapefruit are effective and can cause allergy. This body scrub not only effectively cleanses your skin at home but also gives cheerfulness each cell.
---
Note that during the preparation of sugar scrubs for the body it will be mixed with the other ingredients, and after time sugar will dissolve into them, and you will get just a sweet lotion. Conclusion: homemade sugar body scrubs should be used immediately after preparation.
What do you need:
3 tablespoons any vegetable oil (preferably coconut oil – it practically does not cause allergy and is suitable for all skin types);
4 tablespoons of sugar.
Mix the oil with granulated sugar and apply the scrub on the body with light circular movements. Then rinse with warm water. Sugar can be added to any body cream. Creating your own body scrub, you can add any other components. For example, using cocoa powder, you will get the tasty chocolate scrub. By adding essential oils, you can get a good sugar scrub with a pleasant aroma and useful qualities.
And if you don't want to mess about preparations – buy a body scrub on Jiji! Here you can find not only famous brands, but also homemade cosmetics!