Purchase of a used car for many Nigerians is the only way to acquire their own vehicle. The selection process often resembles a "pig in a poke" – the seller is struggling to hide technical flaws from  inexperienced buyer. Error in the assessment of car makes the driver a novice owner of "real estate" on wheels – cars in a short time not  rides at all, or as often breaks down, that the repair results in the cost of a new car.
Therefore, the choice of used car must be approached responsibly and to know where to look for the catch read following advises!
The main thing – to know exactly what aspects you should pay attention to understand a few primary things:
1. The exact amount you're willing to spend on a car.
2. Add another 10% for re-registration car, insurance, inspection, repair to this amount.3.
The time, spent for car searc is directly proportional to its state.
4. Before viewing the car read in the Internet all the pluses and minuses of this model.
Found car that interested you? Call the seller, talk about meeting. What questions to ask in order to understand whether this is the car exactly that you are looking for?
Questions to the seller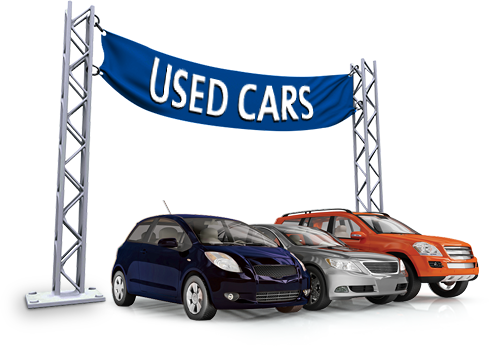 Firstly, you should not look at the ads without photos, secondly, in the description should information about the car: year, mileage, equipment. Third, in a conversation by  the phone you need to find out from the seller a number of parameters. Answers, after which it is better not to waste the seller's time, we have identified a "minus".
How many owners the car has had and how long seller uses it?
– 1-2 + owners. Each went more than a year
– More than 3. Seller traveled on it a couple of months
    The conditions under which the vehicle was oused?
+ Went for personal reasons (work, shop, etc.)
– Auto was used for a taxi or conveying
Did the car participated accidents?
+ It had ever suffered only the wings and / or bumper (scratches)
– Car is repainted, there is damage
Are you ready to trade?
+ Ready to lose 5-10% of the price
– The two extremes: no trade (normally dealers are not going to make concessions) or too easily agrees to discount
Who is the seller?
+ The owner or a family member (husband, son, and so on)
– Sales by proxy. Especially need to be afraid of sellers working in the service station
 Can we meet in the daytime for cars inspection and diagnosis in the workshop?
+Ready
– Not ready to go to the service station
If all is in order – you can meet the seller. But before purchasing – visit service station that you choosed and make full diagnostics of the car – only after this you can buy this vehicle and be sure that you do not spent money for a scrap metal.
 If you learned this tips – nobody will not scam you! Use Jiji safe!