When you don`t have any delicacies in your fridge, but you're hungry and waiting for guests, there is an option to make a tasty and inexpensive dish!
Buy foodstuff on Jiji – here it`s cheaper and they are always fresh – only from trusted suppliers!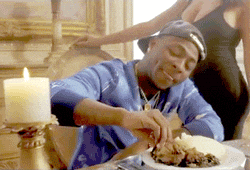 Thin potato pancakes
5 small potatoes;
250-300 ml of milk;
250-300 gr of flour;
3-4 cloves of garlic;
3 eggs;
1 tbsp of sugar;
2 tbsp of oil;
Salt;
Parsley and green onions if desired.
Peel and cut into 4 parts potatoes, pour water (so that it's just covered potatoes), add salt, and boil until ready. Cool a little bit and put it in blender, together with water, make a paste.
Add garlic, eggs, flour, milk, 3 tbsp of oil and salt (about 1 teaspoon). Stir carefully and leave the dough to "rest" for 20 minutes (if you have time, you can leave it for longer).
Fry on a hot pan, with the addition of a small amount of oil. The pancakes should be the average diameter (not for the entire pan – it will be difficult to turn them over). You have to fry these pancakes -otherwise it will be difficult to flip them.
They are very gentle! Everybody loves them! If you want, you can sprinkle one side with shredded greens.
Visit http://foodwishes.com to get the ingredients and more info, and watch over 350 free video recipes. Thanks and enjoy!
Chilli Con Carne
Beef oven – 700 gr;
Cumin – 1 tsp;
Chilli powder-2 tsp;
3 garlic cloves;
Salt – 1 tsp;
Red beans – 495 gr;
Dark chocolate 70-80% cacao – 15 gr;
Oil – 50 ml;
Oregano – 1 tsp;
1 onion;
½ sweet green pepper;
Tomatoes – 680 gr;
Sugar – 25 gr;
½ lime.
Chilli Con Carne is a pearl of Texas-Mexican cuisine, this is a Spanish name and it means Chilli with meat.
Actually, there it is – the main ingredients of the dish are spicy chilli and meat, mainly beef. In addition, there is an entrenched set of additives and spices, which may vary in different regions, but in general depend solely on your taste.
Among the additives there can be onion, garlic, pepper, tomatoes and beans, and among the spices – cumin, oregano, coriander, cinnamon, bay leaf. Oh, and a little Mexican special – cocoa powder or a piece of dark chocolate.
This classic beef recipe is so ridiculously good that making chilli con carne with minced meat will never be the same again. To create such an incredibly tender meat dish, Jamie rubs spices into a brisket of beef and cooks it slowly over 7 hours.
Bean boorito
2 slim pitas;
Red beans 500 gr;
3 onions;
1 Garlic clove;
Pepper – 4 pcs;
Olive oil 0.25 l (ground);
Black pepper;
Coriander (ground);
Cumin (ground);
Cilantro 1 beam;
Fat 80 g;
Tomatoes 3 pcs;
Red Onion 1;
Lemon juice 0.50 l;
Sugar – 50 tablespoon;
Cheese 200 gr;
Salt.
Soak your beans a large saucepan with cold water, leave it for 4 hours, then add the bay leaf, coarsely chopped onion, garlic (7 cloves) and hot pepper (3 pieces). Leave on for another 4-5 hours. Then pour the olive oil and salt it to taste.
Put on a stove, cover with a lid, and cook until done. A few minutes before the end of cooking, put some coriander and cumin. Pour out the broth in a separate dish and whip beans using a blender. Optionally, add broth – you should get the consistency of mashed potatoes. Fry ready-made mass in a swine fat.
Now prepare the sauce. Fill the tomatoes with boiling water, leave for a couple of minutes, and gently remove the skin, cut into wedges, and remove the seed part.
Combine sauce ingredients, add lemon juice, sugar, and salt. Thoroughly whip in a blender.
Cut pita in half, put the sauce, then put the beans and sprinkle with grated cheese. Heat in microwave for a few minutes.
Get the Recipe: http://find.myrecipes.com/recipes/recipefinder.dyn?action=displayRecipe&recipe_id=10000001949753 Add guacamole and chips to this vegetarian dish for a hearty Mexican meal. Total: 30 minutes Yield: 6 servings (serving size: 1 burrito) Preparation 1. Heat oil in a large nonstick skillet over medium heat. Add garlic to pan; cook 1 minute, stirring frequently.
Buy foodstuff on Jiji – here it`s cheaper and they are always fresh – only from trusted suppliers!