Internet has a plenty of information about the release of the first version of Android N Developer Preview. At the same time, Google also informed when exactly the following versions will come out.
They will appear once a month until the release of the final version of the new operating system. The world will see it at the end of September 2016.
Buy latest Android smartphones on Jiji – here the choice is better than anywhere on the web!

What the updated Android N will look like?
Android N update includes 250 new features and improvements and Google promises to release it at the end of this summer. Beta version of Android N is already available today for Nexus devices and a tablet Pixel C.
Work aimed at improving performance of Android N was held in two main areas: graphics and optimization of applications work. It is the first time Android N received API Vulkan support, which is expected to bring improved graphics with higher energy efficiency.
Compiler in Android N works significantly faster. Increase of performance compared to the previous version is 75%. In addition, developers have managed to reduce the space required to install applications.
With regard to performance, Google decided to optimize the menu of multitasking. From now on, it will be limited to seven last applications used by the user, because it is them he will most surely come back to. Also, by the popular demand, Google has finally added the button Clear All to unload all active applications for once.
A bit more about innovations
Perhaps, the main innovation will be a virtual reality mode, which is a part of a broader initiative by Google Daydream. Note that this autumn the largest manufacturers of Android smartphones will release models that support Daydream Ready specifications.
Separately worth noting the SafetyNet application protection system that will monitor applications on your device and compare them with the original Google Play using machine learning technologies. When it detects something wrong, the application will be blocked and deleted – regardless of the method of its installation.
Other innovations include modes of Picture-in-Picture and Split Screen for convenient organization of working space, updated notification bar with quick reply to messages, as well as new smilies èmodzi, including men of different nationalities and skin color.
Release schedule of new versions of Android N:
March — Android N Developer Preview 1 (alpha version).
April — Android N Developer Preview 2 (beta version).
May — Android N Developer Preview 3 (beta version).
June — Android N Developer Preview 4 (with final API and SDK).
July — Android N Developer Preview 5 (pre-final release).
August or September — final version of Android 7.0 AOSP.
Buy latest Android smartphones on Jiji – here the choice is better than anywhere on the web!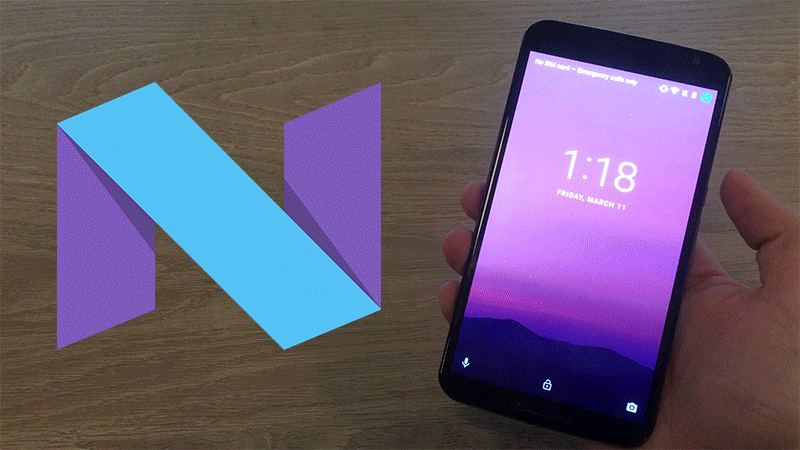 Android N Developer Preview Review!
Google has released images for the Android N developer preview! Here is everything that is new to the OS and some cool changes. Check out Slickwraps! http://sw.life/TIM Follow me on Twitter!