You think, if you can use voice search, synchronize contacts and make a backup, you know the Android OS? Oh no!
We will teach you the little tricks that will make work and entertainment on your smartphone even more comfortable!
Buy trendiest smartphone models from the famous brands on Jiji – here it is cheaper, faster and much reliable!
Jiji is a leader of online trading in Nigeria!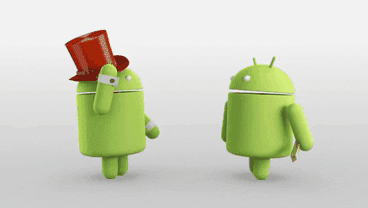 Install what you want and wherever you want
By default, all Android devices support the installation of applications loaded only from Google Play, so when you try to install applications from other sources, an error pops up.
For completeness of your freedom and escaping out of the walls of Google Play, you must manually enable the gadget to install the applications from unknown sources. This can be done as follows: Settings – Security – Administrative devices – Unknown sources (put a check mark). Alternative option: menu – applications menu – unknown sources (put a check mark).
During this operation, the device will give you a warning that it will be more susceptible to viruses, and it is indeed so. So use received freedom wisely and prudently, install an antivirus and avoid untrusted applications.
Android as a flash drive
When connecting an Android-smartphone to the computer using the USB cable, you get the message "enable USB drive".
It allows you to use your smartphone's memory card as a USB flash drive. If the message does not appear, then you need to go to Settings – Network – USB Settings, and choose "Removable disk".
How to change the input method?
Install the keyboard, go to Menu -> Settings -> Language & keyboard, put a check opposite to an installed keyboard. Next in any input field, click on the input field and hold. You will open the "Input Method", now you can choose the desired keyboard. Keep in mind that the standard keyboard does not provide a way to disable.
How to choose a third-party input method (the installed keyboard)?
Install the keyboard, go to menu-settings-language and text. In the settings of the text put a check on the keyboard you installed. Next in any input field press and hold the input location. You will see the input method menu, now select the desired keyboard.
Prolong battery life
As you know, the biggest problem of the Android operating system is a huge energy consumption. Many people disable communication modules when they are not needed.
Nevertheless, confirmed by the fact that disabling Wi-Fi sleep mode lets you do more win in battery life than many other manipulations. It is quite simple: settings – wireless connections and network – Wi-Fi settings. Next click on the Wi-Fi menu > additional functions > Wi-Fi in sleep mode -select "always".
Get rid of unnecessary content and advertising
The best way to get rid of ads in the browser and applications is to get Root-rights on the device and install AddBlock, however, many of us are not willing to "break" the gadget system because it voids the warranty on the product and there is a risk to disable it permanently.
But do not panic, you can partly protect yourself from spam and advertisement in the browser by the ordinary disabling of Flash. To do this, run the application (the Web browser), go to settings – enable plugins – on demand.
Buy trendiest smartphone models from the famous brands on Jiji – here it is cheaper, faster and much reliable!