One British couple was preparing this wedding more than a year, and it turned out really cool! Honeymooners name are Cassie and Lewis Byrom, they are from the British city of Stockport. The proposal to his girlfriend Lewis did last year – of course,in  the theme park called "Magical World of Harry Potter." And recently, the couple spent an incredible wedding ceremony in the style of their favorite books.
In the role of Hogwarts the Manchester Town Hall, built in the Gothic Revival style was arranged. There was held a solemn ceremony. Wedding invitations have been issued in the form of leaflets on the search of dangerous criminals with the identikits of the newlyweds.
All goods are reachable in one click – on Jiji – a truly magic storage!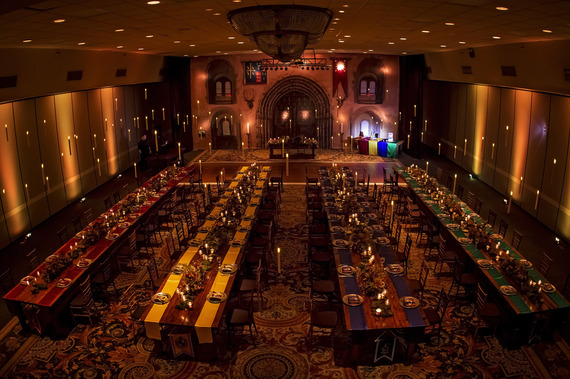 The wedding ceremony has been thought out to the smallest detail, and even the smallest details have turned thematic. For example, the bride's bouquet was made not of flowers and was constructed of needlework flowers, which in turn were created from the pages of books. Also, the bride wore no ordinary white wedding shoes and a pair of shoes, which were the names of the faculties of Hogwarts – Slytherin and Gryffindor, etc.
Fabulous things hide in unexpected places! Visit Jiji everyday – nobody knows what interesting goods you will find today!
The rings of a young couple are decorated with engraved word "always" (speaking about infinite sympathy, the hero of "Harry Potter" Severus Snape expressed his feelings this way).
All in all, it was a wedding of 130 guests. It is reported that the bride and groom to prepare for a wedding theme, traveled and went around a bunch of shops and flea markets, and in addition ordered a lot of things on the Internet.