As you all know, the beauty will save the world.
But it also takes lots of your time. If you don`t want to spend many hours to make yourself beautiful, try using smart life hacks – read, try and advise your friends – they will be grateful!
Buy quality goods for health and beauty on Jiji at best prices from the trusted sellers!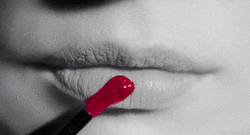 OK, let's go beautiful!!
To choose an ideal foundation cream shade, apply it on your chin and try to estimate it at daylight.
If the roots have grown, and you don`t have an opportunity to visit a hair stylist at the moment, just make a bouffant. Using a comb add additional volume to your hair.
Try to drink less liquid the night before the important event to avoid puffiness.
If you are prone to appearance of dark circles, you can try using neutralizing patches – inexpensive but very effective remedy, which you can find in chain cosmetic stores. Also, you can replace them with ice cubes, just put them to the eye area before applying makeup.
Concealer can mask inflammations not only on your face, but also on your body. For example, on your breasts. Apply some concealer on the spot and then add some powder.
If you have got an unplanned date after work, and you have only brown eyeshadow and a pencil in your bag, you can make smoky eyes. Using Q-tip form eyeliner, then add some shadows. Your evening make-up is ready!
In order to get rid of problems with your nails – brittleness, yellowness, etc. – it is necessary, first of all, to replace the usual nail polish remover with the one that doesn`t contain acetone.
A usual pencil can be turned into a long wear gel-pencil. Just hold its tip near the fire (use a lighter or a candle).
If your manicure has lost a decent view, use a simple stratagem: mask it using sequins. Manicure with ombre effect will look stylish and fresh.
A professional makeup means persistence and accuracy. Depending on your skin type you must use a certain cream: matte – for oily skin, moisturizing for dry skin. For owners of the first type of skin you can mix mattifying cream with foundation in proportion of 1:3.
If dyeing eyelashes you soiled with mascara your eyelids or skin under the eye area, don`t rush to wipe them using a Q-tip or a cotton pad. Wait until the mascara dries, then swipe it with an eyebrow brush.
To get rid of age spots and acne scars (get quality treatment on Jiji!), you can use lemon slices: leave them on the face for 10 minutes.
It is also useful to wipe the skin with water and lemon juice – this homemade tonic with long-term use will help lighten the skin and get rid of freckles. A mask of grated cucumber or strawberries has a similar action.
If you use tweezers for curling eyelashes, then warm them up under a jet of hot air from a hair dryer. Lashes will get more curled.
When you do not want to make all that make-up and look great, just use a lipstick. It will replace the eyeshadow and blush.
To increase the effect of the mask for hair, you need to create the effect of sauna: for this you need to wear a shower cap and a hair dryer to warm up the head for 10-15 minutes. Remember that all masks, except those, which are destined for the scalp, should be applied at 10 cm from the roots of the hair.
Do not know how to draw the outline of your lips? Try starting with a cross ("x") under the Cupid trough in the center of the upper lip, then mark the corners and join the resulting lines.
For your manicure lasted longer and its beauty wasn`t ruined at one uncontrolled movement, try putting your polished nails in a cold water – for about 3-5 minutes.
Buy quality goods for health and beauty on Jiji at the best prices from the trusted sellers!