In each country and in each region there is a list of the most characteristic for the area diseases. The "black list" of Nigeria includes: viral diarrhea, malaria, cholera, Lassa fever and hypertension.
Modern medicine has progressed considerably in terms of its capabilities, but, nevertheless, there is no better cure of diseases than their prevention!
Buy beauty and health products from the trusted sellers on Jiji at best prices!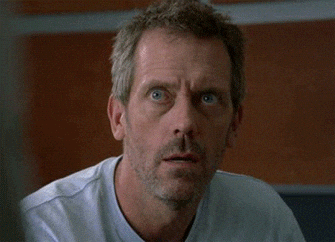 Malaria
Individual prevention includes chemoprophylaxis (or suppression therapy) and protection against mosquitoes.
Personal chemoprophylaxis is receiving antimalarials. Currently for individual chemoprophylaxis they use chloroquine, fansidar, metakelfin, chloroquine in combination with proguanil depending on the drug sensitivity of malaria parasites in the area.
An important measure of personal prevention in endemic areas is protection against mosquitoes. For this purpose it is necessary to observe the following guidelines during your stay in "hearth":
dress up in a tight, closed clothes of light tones when leaving the house after a sunset;
apply repellents on exposed areas of the body (diaethiltoluamid or dimethyl phthalate);
sleep in a room with lattices;
use insecticidal spray (pyrethroids) before bedtime;
if thare is a large number of mosquitoes, you should sleep under pologom insecticide treated (permethrin or deltamethrin).
---
---
Virus diarrhea
To reduce the risk of infectious diarrhea you should:
thoroughly cook meat, poultry and eggs;
wash your hands, utensils and surfaces that come in contact with food;
put the food in the refrigerator and ensure that products are not left at a room temperature longer than necessary.
---
---
Cholera
Going to a region where there is the possibility of the spread of the disease, be aware of preventive measures:
drink only boiled water;
carbonated drinks packaged in bottles or cans are usually safe but only if you do not add ice to them;
eat only freshly cooked and thermally processed foods;
always clean fruits and vegetables;
don't eat anything that looks suspicious, raw and inadequately treated, including seafood.
If you follow these precautions, the risk of cholera infection is very small.
For specific prevention apply cholera vaccine and holerogen-toxoid.
---
---
Lassa fever
Preventive measures mainly kept to combat infiltration in rats dwellings – sources of infection. Especially it is necessary to protect the household items and food from contamination by rodent urine or dust containing their excrement.
Staff, caring for the sick people, who will pick up the infected material from patients or involved in surgical operations, should be trained to care severely contagious patients. Hospital premises must be kept in compliance with strict hygiene regime. Specific prevention is not developed.
---
---
Hypertension
Prevention includes:
avoid nerve and physical overwork. It is not necessary to completely exclude exercising. But it is important to fully recover the body after that;
reducing salt consumption (note, some of the products can contain a lot of salt);
to strengthen the vessels, prevention of atherosclerosis;
reduction of excess body weight.
Note: calorie restricted diet contributes to a decrease in pressure. For example, after a change in the diet an ordinary pressure of tested patients decreased from 120/80 to 110/70.
---
---
Buy beauty and health products from the trusted sellers on Jiji at best prices!