The popularity of fast food is growing every year. The increasingly fast pace of life often makes a snack the only meal people have. However, the idea of ??opening a fast food business has become so popular that there may be a dozen of such cafes even in a small town now.
How to beat such a competition? Read and analyze!
Look for a suitable job or start up your own business with Jiji – it is more than 10 million visitors per month, modern anti-spam protection and the most loyal conditions for promotion of commercial ads on the web!

Registering your business
Registering any business in the food industry always implies additional trouble. The most important and basic thing that you will need is the permit to conduct business activities.
After you get that, you will need to obtain a pile of other papers. Moreover, all of your staff must have a health record book.
Premises
If you have sufficient material resources, you can rent a spacious room with a bar, tables and chairs. There are some simpler and cheaper options – even a small van or a specially designed stall would do.
It will be better if the stall has transparent walls and its kitchen is located just behind your back for the customers to be able to see how cooking is done.
Location
The best location in a tourist area is in the proximity of the sights. Another suitable location is close to railway stations, theaters, parks, shopping centers, etc.
Staff
It is best to hire someone you know, someone experienced employees, able to cook quickly and accurately.
Competitors
You can beat your competitors in a variety of ways, all of them are worthwhile!
You could:
copy one of the already successful solutions;
offer a unique menu;
order a noticeable advertising campaign;
choose your location near the competitors' outlets (all people are curious, they are sure to be willing to try something new!);
offer more reasonable prices;
offer a unique menu.
You'll find loads of simple recipes in any cookbook, and you can endlessly modify them. Even an ordinary burger with unusual ingredients will become a completely new product!
For instance, replace beef in your burgers with cheese, and instead of cucumbers and tomatoes add radishes and onions. The main thing is the diversity of the menu!
Add new dishes as often as possible and advertise them as new items on the menu.
Price policy
Prices have to be loyal, not too high, because people go to fast food restaurants for a quick and not too expensive meal. Raising the price of a dish is reasonable only in case the demand for a particular dish is obvious.
Equipment
Depending on the concept and the assortment of the menu you may need:
chicken grill;
contact grills;
crepe makers;
frying machine;
potato peelers;
In any case, you need to buy refrigeration and heating equipment:
thermal showcases heat can become a strong marketing tool since you will be able to show ready meals to your visitors.
Display fridges are necessary for storage of vegetables, pieces of dough, drinks, desserts.
If you plan to offer soft drinks, make sure to purchase an ice generator for making ice that you will need in large quantities. Finally, do not forget about a good coffee maker!
---
---
Advertising
You will need a logo. It should be simple and memorable. It is some kind of your business card that the customers should be able to recognize at the distance of 200 meters.
As an advertising means you can make some feature of your fast food restaurant unusual and memorable. For example, free tea or an ordinary dish with unusual ingredients.
Besides that, try to arrange a lot of special offers for your clients. For instance, offer them three servings of potatoes for free if they buy only two servings. In that case, a group of 5 people will know that they can have a great meal in your café at more than a reasonable price.
Look for a suitable job or start up your own business with Jiji – it is more than 10 million visitors per month, modern anti-spam protection and the most loyal conditions for promotion of commercial ads on the web!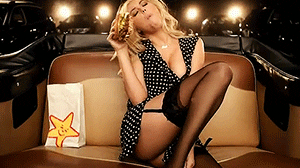 So, you've decided to start your own business? Look for more ideas here:
Business From Scratch: Used Clothing Store
How To Start Snail Rearing Business
How To Start Haulage Business Easier
How To Open A Hotel Business From Scratch
How To Open A Chicken Farm From Scratch?