Nowadays there is a huge number of haulage companies in the market.
The first step for anyone willing to start a successful haulage business would be to offer a decent alternative to cheap and low-quality transportation. The market lacks reliable haulage companies and therefore honest and hard-working services will be in great demand!
Start up your business on the largest portal of free ads today on Jiji – and as soon as tomorrow your first potential customers will start calling you!

Analyze the market
The majority of deals, about 50%, are made with large professional companies. About 25% of orders are taken by regional companies and 15% – is the transportation of the special cargo. The rest of orders are taken by private transport firms, most of which are not even registered.
Register your company
The next step to make is to register your private enterprise and choose the form of taxation.
Use a liability contract
It is most important to sign a clear legal contract on liability with the client.
You will be fully responsible for other people's property in the process of transportation. However, you should not be scared to take this responsibility if the working process is well organized and your workers are very careful while packing and moving things.
As a result, the image of your company will significantly improve in your customers' eyes. They are very likely to use your services again next time, and can even recommend your company to their friends.
Create legal basis for your business
In order to get the contracts ready in a proper way, it is desirable to have a lawyer among your personnel.
When transporting expensive things you should always charge a certain percentage of the goods value, since you are fully responsible for the goods. This must be agreed upon in the contract.
In any case, if you sign the agreement in advance and the take care about other legal issues concerning the transportation, both you and the customer will have much less trouble.
Transport
You can buy new or used trucks. Other options would be to take a loan to buy them or sign a leasing contract. The last option is now the most common. Anyway, it is not cost-effective to keep maintenance personnel with a small company.
According to leasing terms, the service provider is responsible for the technical condition of the machines.
---
---
The premises for parking trucks
Before you open a transportation company, it is necessary to find the proper premises. The garage will require the largest space. You will also need a small warehouse (20-30% of the total area), and some office space (place for the manager, accountant, recreation room for the staff, etc.)
---
---
Create a strong team
At the initial stage, when you do not expect many orders, it is more cost-effective to hire temporary movers. Once people are employed, try to offer your workers favorable terms of cooperation, so that they want to stay in your company: as a result, you will be rewarded by their honest attitude to work.
At first, you will need just six movers, an expediter, and a lawyer. Later you may also need a manager, a logistics specialist and some other employees.
---
---
Multi-line phone
A very important thing that you will need to get is a multi-line phone. A detailed discussion with a customer may take a lot of time, and there is always a risk to miss a call from another customer, because normally when they don't get through from the first attempt, they are very likely to call other companies.
The only solution is a multi-line phone in your office.
Create a presentable website
A corporate website is a solid evidence that your company is serious and reliable. The Internet is the main source of major customers.
Other options to place your advertisement  are on the back of your car and even on the overalls of the movers.
Build a long-term relationship with customers
For many people moving a house does not happen once in their lives.  If you managed to establish a good relationship with the customer, and the transportation was done efficiently and within a specified time, you can be sure that the customer will come again.
Be loyal to your customers!
Whatever commonplace it may sound, try to do everything as your client requests. If the client thinks that it is necessary to protect their property during transportation, take the responsibility for negotiations with the security services. If the customer needs to deliver their goods to another city – do so, even if you've never done it before.
Make sure to use the proper packaging material and free the customers from the hassle of putting everything into boxes themselves.
Start up your business on the largest portal of free ads today on Jiji – and be sure that tomorrow your first potential customers will start calling you!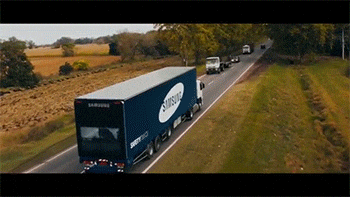 So, you've decided to start your own business? Look for more ideas here:
Business From Scratch: Used Clothing Store
How To Start Snail Rearing Business
How To Open A Successful Fast-Food?
How To Open A Hotel Business From Scratch
How To Open A Chicken Farm From Scratch?