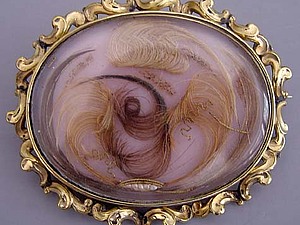 The first products of the human hair appeared in the 14th century. According to legends, Swedish girls from the village started making jewelry of their own hair and sell them. This craft helped them get out of poverty.
Consequently, such "hairy" decorations had become very popular in the Victorian era. In 1861, the Prince Albert died, the Queen Victoria's beloved husband. All England was plunged into sadness – sadness became widespread and fashionable. For many years the queen wore the only adornment 
brooch
, made of hair. At that times, people in mourning were forbidden to wear 
jewelry
except 
jewelry
 made of the human hair.
Do you like extravagant jewelry? In any case, on Jiji you will find a lot of interesting accessories for good prices!