What we know about these guys is that they can masterfully chase the ball, cover the gate with their bodies and receive millions for doing it.
What we don't know is what they are doing during the time free from flying around the world, playing professional football and giving autographs.
In a minute you are going to find out what hobbies our favorite football stars have!
Buy quality products for sports and fitness on Jiji, as well as branded clothing for football, football boots and quality footballs!

Cristiano Ronaldo, a newfound fashion designer
Ronaldo tries really hard to become a designer!
The footballer has developed his own line of clothing under the brand called CR7, which is sold in Portugal branded stores. You can buy CR7 branded bags, footwear, jeanswear and unique accessories.
No Description
---
Neil Ruddock is into interior design
What Ruddock says about it:
"I've always been creative. All humanities were easy for me in school. The only problem I had was that there was no time to study them, because I was already a player for Millwall in high school".
But now I can fill in the gaps. When I inherited an old family house, I totally emptied it and came up with a totally different interior design for it. And I realized that this was my passion!".
Ryan met up with Neil 'Razor' Ruddock to talk about his time at West Ham, Funny memories, Bust ups, Thoughts on the current squad, the Olympic Stadium Move plus more ….
---
Marcus Hahnemann enjoys car repairing
One of the numerous worthy American goalkeepers Marcus Hahnemann looks really brutal and has a hobby appropriate to his looks.
While his colleagues are buying pricey models, Hahnemann prefers purchasing a cheap and hardly moving car, and then spend hours in the garage repairing it. His dream is to build his own car. He will certainly have enough time to do this as he is playing less and less as he is getting older.
Nov. 10, 2009: Hear from U.S. Men's National Team goalkeeper Marcus Hahnemann's about the new way he travels to work every day. More info: http://www.ussoccer.com
---
Michael Owen is fond of horse racing
Owen bought his first horse in 1999, and currently he owns a large stable for one hundred horses, many of which are renowned thoroughbred ones.
In the beginning of June, the former football player said that after the completion of a footballer career he is planning to stay in professional sport as a jockey.
No Description
---
Rio Ferdinand has a recording studio
The defender of "Manchester United" is another musician among the famous players. Ferdinand loves hip-hop and rap style and sometimes raps with his friends. In 2005 he along with his school friend set up his own recording studio called "White Chalk Music".
Ferdinand really likes this kind of music and sometimes he raps with his friends and gives interviews with hip-hop stars.
Kano & Rio Ferdinand perform a Karaoke version of Kano's new single Rock N Roller during the summer break from the football season.
---
Buy quality products for sports and fitness on Jiji, as well as branded clothing for football, football boots and quality footballs!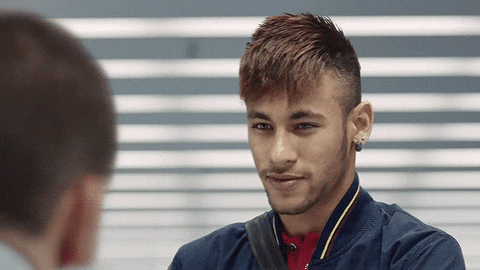 So, you're in Love with football? Here's some more you may like:
Hit The Bull's-Eye! Top 10 Football Goals
How To Perform Cool Football Feints And Tricks?
StyleKeeper: Most Unique Football Players` Haircuts & Hairdos
Star Lessons: World`s Best Football Moves
How Not To Go Broke On Football Betting