When decorating a home, it is quite complicated to find the right balance between functionality, comfort, and style. No matter how much money you spend on a decent furniture, there is always something missing, and as a result, they do not look like the perfect apartment that we see in magazines. Sometimes the situation can be solved with small tricks that take only a few minutes of your time and does not require a cash outlay.
Read the following tips to learn how you can make your home more stylish and comfortable with minimal effort and look for the best decor for your home here!
1. Take care of the front door
Do not forget about the front door, even if you live in an apartment house, because it creates the first impression of your home. Take care of it as well as of the interior doors. Put a few pots of flowers, update your license plate or paint the door in a bright color.
2. Arrange the books in alternative ways
A vertical or slightly tilted stack of books is a canon of the classical interior. Alternative arrangement speaks of bold and contemporary style. Try to alternate the shelves, placing the books vertically, then horizontally. Horizontal lines will break a pattern of vertical lines and attract attention.
3. Expose things that have a story to tell
This advice is a little more difficult than it sounds because not every person wants to demonstrate the cherished things and realize that no one but themselves is not impressed. In order to attract people's attention, your favorite things should stand out from the environment and be immediately evident.
4. Make a sweet thing by your hands
The next time when you will have a beautiful bottle of alcohol or perfume, do not throw it away. Save it and use it as a decoration – look through the Jiji blog and you will find a lot of ideas!
5. Frequently wipe the dust
Nothing kills a style as soon as a dust. Maybe you cleaned just yesterday, but dust will quickly find its way back. Take a closer look and find the surface, on which it is most noticeable in daylight, and be sure to wipe the space more often. Thus, you can enjoy the clean air and not worry, when the guests suddenly arrive!
Improve your dwelling with Jiji!
6. Arrange the flowers in a random order
When you get a bouquet, put it somewhere in the corner of the room, and never at a central location. Bonus points if it's wild or garden flowers. Random placement creates the feeling that flowers are an integral part of your home. Keep some flowerpots with interesting leaves, there is a lot of propositions on Jiji
7. Always keep a few books on the coffee table
Books instantly add style and provide entertainment for guests. Be sure to put your favorite book and a few pieces of different genres. You can put only books or mix them with magazines and photos.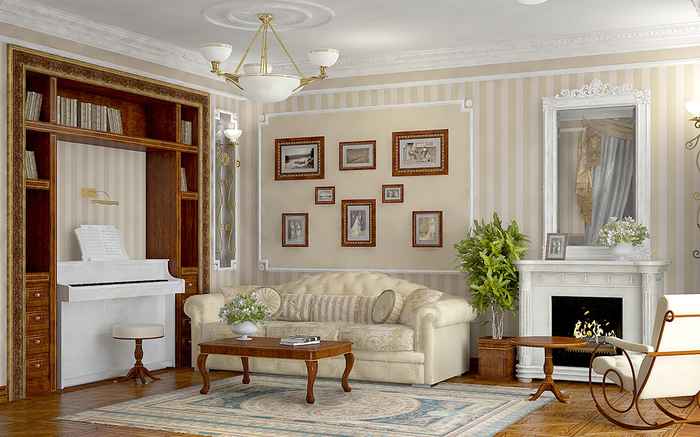 9. Hang things on the walls
Many people avoid decorating the walls because they do not have enough money on expensive works of art. But you do not need to buy expensive masterpieces because everything can be art as long as it awakens your senses. Hang magazine pages, pictures, own drawings in a chaotic manner. From time to time, change the image, to update the interior a bit. On Jiji, you can find a lot of creative works you can buy for a reasonable price!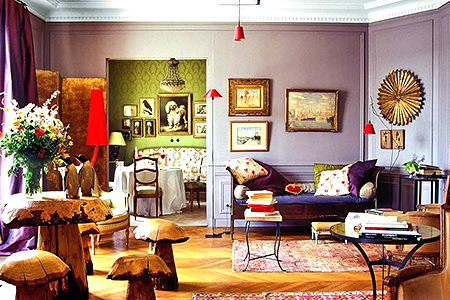 10. Show your hobby
Do not hesitate to openly demonstrate your hobby. Firstly, it will be an interesting topic for discussion. Second, you can hang the results of your work on the walls, or randomly place them on shelves, or simply leave on the floor. This is guaranteed to add uniqueness to your home.
Enjoy decorating your home, but have no extra money? Check Jiji! Best prices all over Nigeria are already gathered in one place!