The USA is one of the biggest countries in the world and it's a leader, which has a great influence on the world's political playground. The results of the last elections were the victory of Donald Trump – he got 10% more votes than  Hillary Clinton.
But what this victory will bring to the Nigerians? All of us remember the speech of Donald Trump last January, where he said:
"To make America great again, we need to get rid of the Muslims, Mexicans, and the Africans, especially the Nigerians," Trump said. "They take all our jobs, jobs meant for honest hard working Americans, and when we don't give them the jobs, the Muslims blow us up."
Or
"We need to get the Africans out. Not the blacks, the Africans. Especially the Nigerians. They're everywhere. I went for a rally in Alaska and met just one African in the entire state. Where was he from? Nigeria! He's in Alaska taking our jobs. They're in Houston taking our jobs. Why can't they stay in their own country? Why? I'll tell you why. Because they are corrupt."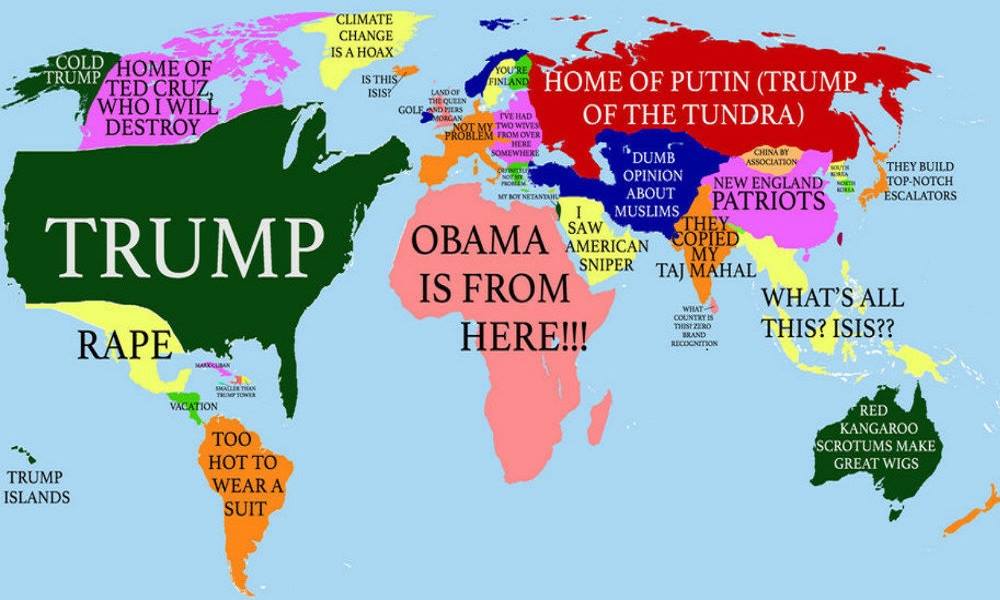 At some points he is right – Nigeria is very corrupt.
And the quotes about Muslims the Boko Haram made were truer for Nigeria rather for the USA.
Probably, Trump will not send Nigerian residents in the USA back to the homeland if they continue to pay taxes and do not break the law, but the migration policy will become more complicated. But if even so, who are the Nigerian, living in the USA? Doctors, engineers, scientists, workers – mostly well-educated, qualifies and experienced workers who did not find recognition at home.
Many Nigerian politologist? are very optimistic about the victory of Donald Trump on the elections.
Olukayode Ajulo, a former National Secretary of the Labour Party said:
"One thing is that I see a new hope for Nigeria in Trump's government because all the supports given to Obama by Nigeria were never reciprocated by him. I believe that the government will speak well for Nigeria."
As everyone can see from his appearances on public, Donald Trump is a very expressive person and has very radical views on almost everything in this world. Time will show, will he change his attitude after facing with  different economical, political and social situations. For example, after the extradition of all Nigerians and Mexicans, will lazy American rednecks begin to study or start to work in the gardens for money, that they can receive from social help?
Donald Trump played by Klemen Slakonja MADE IN SLOVENIA, just like First Lady Melania Trump The Donald Trump Song http://www.klemenslakonja.com Download on iTunes: https://goo.gl/8D6rHv Download FREE KARAOKE version: https://goo.gl/arja2i https://www.facebook.com/klemenslakonja https://twitter.com/KlemenSlakonja https://www.instagram.com/klemenslakonja/ This video was crowdfunded on Adrifund: https://goo.gl/42TBxz Thanks to all the supporters and sponsors: -BirdHouseInn http://goo.gl/UhS7X2 -Casino Lev
Don't worry – all problems can be solved. And before panic – check Jiji, here you can find everything – from job to new house. And everything gonna be alright!