Celebration of St Patrick's Day is hold every year on March 17. This is the holiday to commemorate the patron saint of Ireland. However, since 1961, the year when Ireland opened its embassy in Lagos, St Patrick has also been considered as a patron saint of Nigeria since about 20 million Catholics live there. The holiday is also widely celebrated all around the world.
Let's check out the most decent places in Lagos where you can have the time of your lives with your dudes on this day!
---
Enjoy life with Jiji!
---

Intro
In US St Patrick's day celebration is associated with drinking beer in pubs, parades, corned beef, and wearing green. Let's look at the background of the Irish holiday.
St. Patrick is said to have passed away on March 17 in 461 and Irish bishops introduced the tradition of commemorating the day. The Irish Embassy in Lagos arranges St. Patrick's Day celebrations in Abuja, in Lagos, and in Accra, Ghana.
Nigerians don't organize parades on this day. Instead, they drink locally brewed maize Guinness beer.
However, St Patrick's Day is not only about drinking Guinness and wearing a green hat. Among different events St Patrick's day is a great excuse to hang out with your friends and check out some new great places!
Let's see what great places in Lagos are worth visiting in order to celebrate St Patrick day to remember!
Where can you go to have a great time on St. Patrick's day in Lagos?
In Lagos, a large and modern city, there are a lot of wonderful places to go for St Patrick's day – pubs, cafes and night clubs. Simply make up your mind about where you would prefer to go!
Lotus at Pattaya bar lounge
Adress: 30 Adeola Hopewell, Victoria Island, Lagos
Lotus is a totally ground-breaking kind of a night club. This is an oasis of peace and quiet among the noise of the big city. This is an ideal place for your after-work drinks, parties or private meetings. The place has an international feel and offers an exquisite Light Bite menu. The seats made of genuine leather, mahogany wood and gigantic cushions guarantee that you'll blow your steam off in luxury.
The DRINK menu offers a huge range of premium liquor to please every palate.
Lotus additionally dishes out coffee and tea for the early birds.
NiteShift Coliseum
Adress: Opebi Road
The redesigned Coliseum with seats for 1,400 guests opened in January, 2004 in response to the cultural needs of Nigerians. Being multi-purposeful and cozy it is wildly popular both with Nigerians and guests.
This entertainment & Events Venue offers nightlife, banquet organization, workshops, private guest options, etc.
SS7 Lounge
Adress: 7, Sapara Willams Close Off Idowu Martins, Victoria Island, Lagos
SS7 Lounge is a trendy sports lounge and bar with an exquisite menu. There is also a selection of soft and hard drinks as well as plenty of flat-screen TVs. This is an ideal place to watch sports, enjoy delicious dishes and drinks.
Koko Lounge
Adress: 1-11, Commercial Avenue, E-Centre (3rd Floor), Lagos
Koko Lounge is a refined night club in Lagos with a panache design, breathtaking lighting and designer furniture for upscale life lovers in Lagos. There are 2 large screen TVs, ideal for soccer fans. Starting at 7 pm on Mondays various rap artists perform at Koko Lounge.
On Wednesday it is Comedy Night and on Fridays it transforms into a dancing club. Koko Lounge is situated in about 20-min-ride from the island. It has a VIP lounge for additional privacy.
Xovar lounge
Adress: Behind Bespoke Centre, 4th Roundabout, Lekki Expressway. Very close to Germaine Auto Centre, Lagos 234
This is an ideal place to blow your steam off, host events and socialize. Its WI-FI enabled premises can welcome up to 3,000 guests at once. The rich menu offers delicious dishes to all tastes while the bars can boast of over 500 brands of liquor and a huge choice of cocktails. It also features a fish pond, waitresses dressed in bunny costumes and 4 outdoor Mega screen TVs for the clients' comfort.
It's the most upscale event and entertainment centre in the Lekki-Epe area.
Dress up and bring your friends to one of the trendiest place of the city to enjoy St Patrick's day party in Lagos!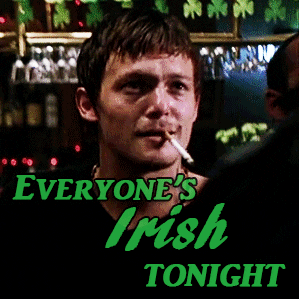 ---
If you're into online shopping – choose Jiji. If you wanna make online shopping on Jiji even more simple, quick and convenient – install Jiji app now and enjoy your life saving time & money!