Celebrities with famous parents are a dime a dozen. After all, the most comfortable way to get your foot in the door of the biz is to have your mom or dad make a few blockbuster films or record some hit singles – and that's fine. You'd do it if you could. But it's bizarre when some of the celebrities with famous parents look like younger clones of their parents.
Stars who look like their famous parents can't help that they share more than a passing resemblance to the folks who supplied their genes, but it is strange to look at the pairs side by side and notice the intricate similarities that they each share.
There are many entries on this list that you'll be staring at and forgetting which photo belongs to the parent and which belongs to the child. Here they are…
1. Scott Eastwood And Clint Eastwood At Age 30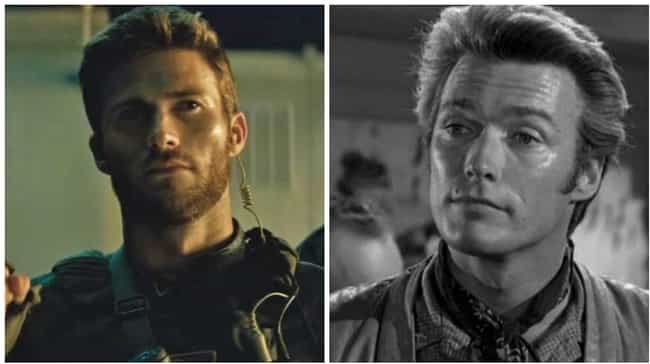 Scott Eastwood came out of the dregs of Nicholas Sparks movies to make a massive push for stardom in 2016 when he appeared in Snowden and Suicide Squad, before moving on to the Fast and the Furious franchise. Should anyone have been surprised? He is Clint Eastwood's son after all, and anyone with that jaw can take over the world.
2. Maya Rudolph And Minnie Ripperton At Age 29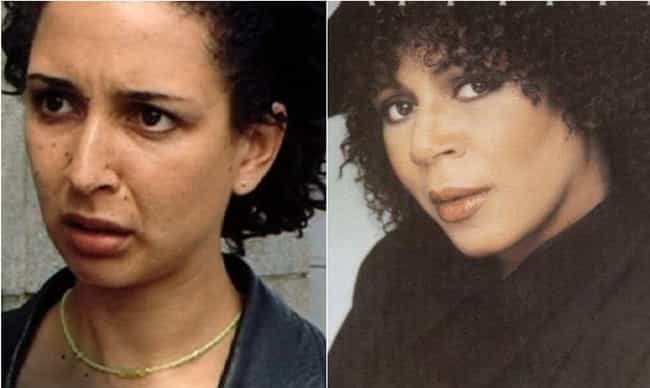 It's unfortunate that Maya Rudolph lost her mother at the young age of seven, not only because Rudolph would grow to look more similar to her mother with every year, but also because it would have been so cool to see the two of them duet on Saturday Night Live.
3. Charlie Sheen And Martin Sheen At Age 28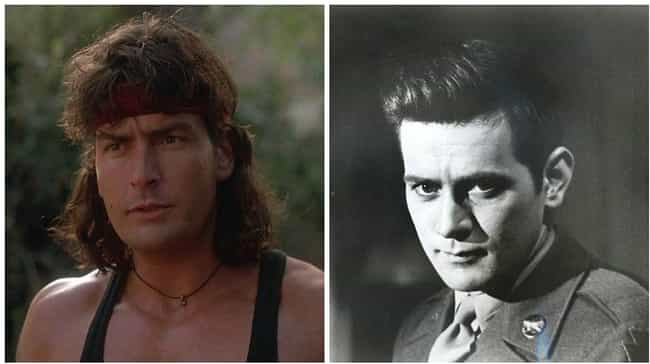 You kind of have to ignore the hair that's going on in this side by side (the only other film that Sheen did at the age of 28 was The Three Musketeers), but you can really see that the two men are related when you take a look at their eyes and their chins. The father and son made light of their similarities in Hot Shots Part Deux when they both parodied Martin Sheen's role in Apocalypse Now, and they acted side by side in Wall Street, so these two are definitely into the whole father-son thing.
4. Kate Hudson And Goldie Hawn At Age 25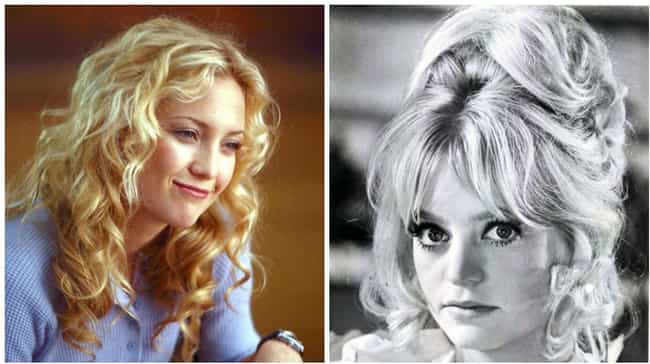 When you grow up the daughter of Goldie Hawn, you've pretty much got the rest of your life taken care of, but, rather than rest on her laurels, Hudson followed in her mother's footsteps and hopped into film roles that showcased her comedy chops as well as her beauty.
5. Michael Douglas And Kirk Douglas At Age 30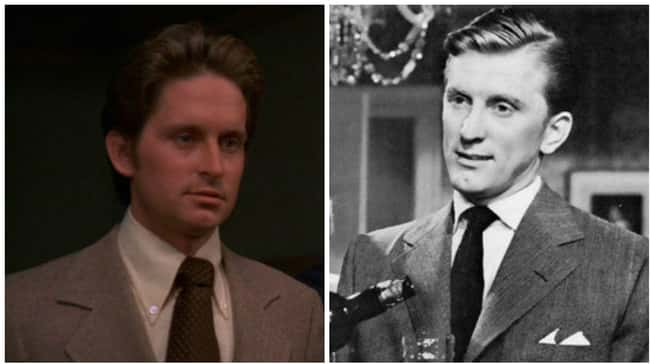 Michael and Kirk Douglas are two guys who it just doesn't matter what age they are, because they always look really old. Seriously, in Kirk Douglas's first role in The Strange Love of Martha Ivers in 1946, he looked to be 30 going on 50.
6. Gwyneth Paltrow And Blythe Danner At Age 30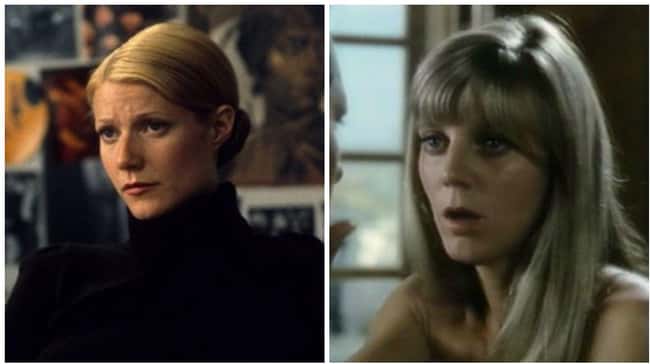 You know who Gwyneth Paltrow is, right? She's the mastermind of Goop, and she's also been in some movies, but do you know Blythe Danner? Throughout the '70s, she was in films like To Kill A Clown, Futureworld, and the series version of M*A*S*H*. If none of those things are ringing a bell, then you've definitely seen her in Meet The Parents, and she appeared with her daughter in Sylvia playing Sylvia Plath's mom. Talk about typecasting.
7. Mamie Gummer And Meryl Streep At Age 31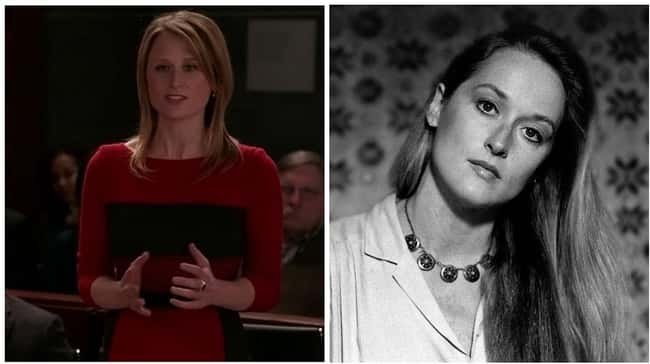 It can't be easy to be Meryl Streep's daughter, but Mamie (and her sister Grace) have managed to make very tidy careers of film and television appearances on their own merit rather than pretending to be time-traveling younger versions of their mother. To see Gummer and Streep working together, check out Ricki and the Flash.
8. Jaden Smith And Will Smith At Age 18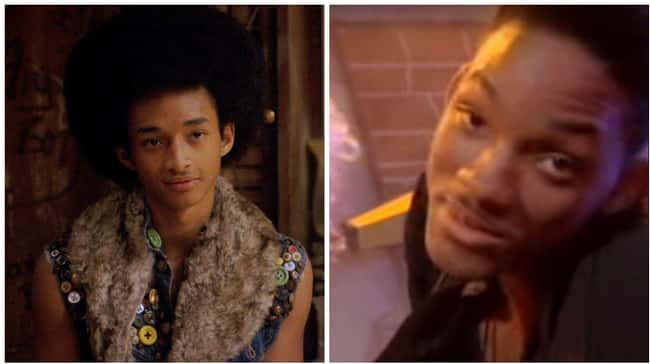 Jaden Smith didn't just follow in his father's footsteps as a musician and actor, he took things a step further and became a Twitter guru to rival anyone online – all the while looking suspiciously similar to dear old dad. The biggest difference between Jaden Smith at 18 and his father when he was the same age is that Will Smith seems so much more grown up. Maybe Jaden's always going to look like Will's little brother rather than his son; is that really the worst thing that's ever happened?
9. Ben Stiller And Jerry Stiller At Age 39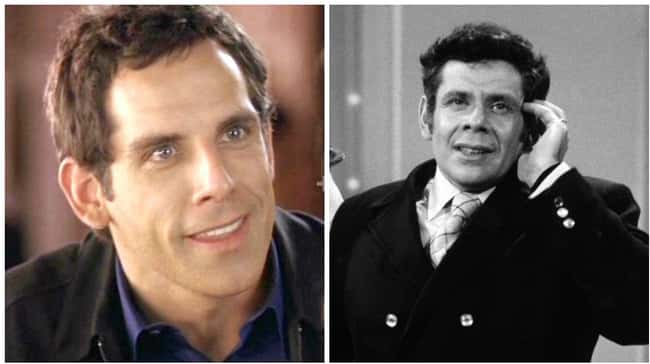 You wouldn't think that Ben Stiller, who was totally jacked by the time he was 39, would look anything like his goofy-looking dad (most famous for playing Mr. Costanza on Seinfeld), but these guys look crazy similar.
10. Colin Hanks And Tom Hanks At Age 25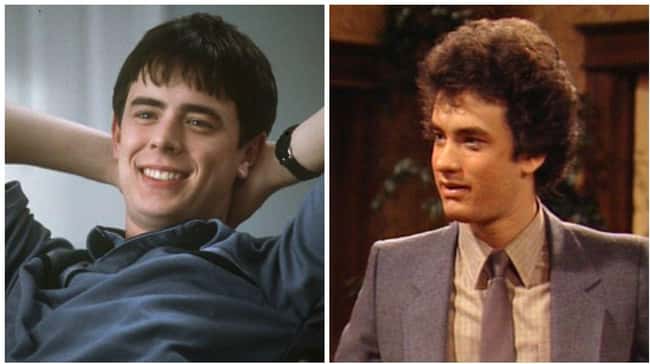 The older he gets, the more Colin Hanks looks like his dad, avid typewriter fan and David S. Pumpkins himself, Tom Hanks. The one weird thing is that Colin didn't have the white guy fro that his dad had when he was in Bosom Buddies.
11. Rashida Jones And Peggy Lipton At Age 30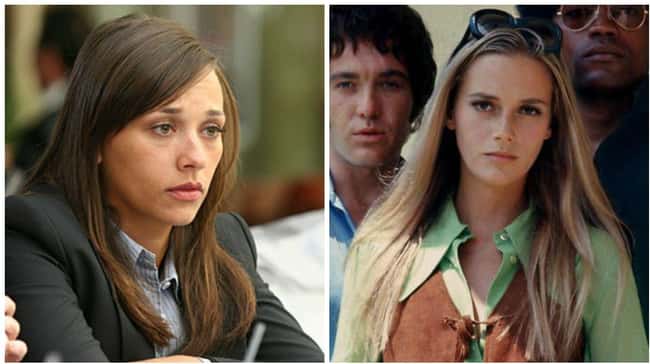 You might know that Rashida Jones of The Office and Parks and Recreation fame was the daughter of Quincy Jones, but did you know that her mom was on Twin Peaks and The Mod Squad? This mother-daughter duo run the game when it comes to cult television.
12. Alexander Skarsgård And Stellan Skarsgård At Age 35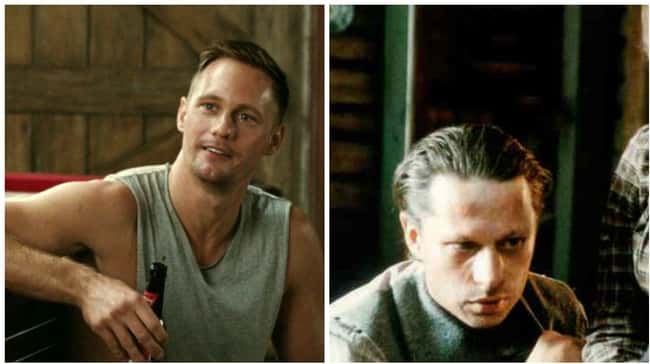 It doesn't matter how you identify, Alexander Skarsgård is your number one babe, and you know it. Look at him! Whether he creeped you out in Straw Dogs, made you feel weird about vampires in True Blood, or had you rethinking loin cloths in Tarzan, you have to admit that he looks like his father Stellan was able to fix his genes in a cloning machine.
13. Oz Perkins And Anthony Perkins At Age 27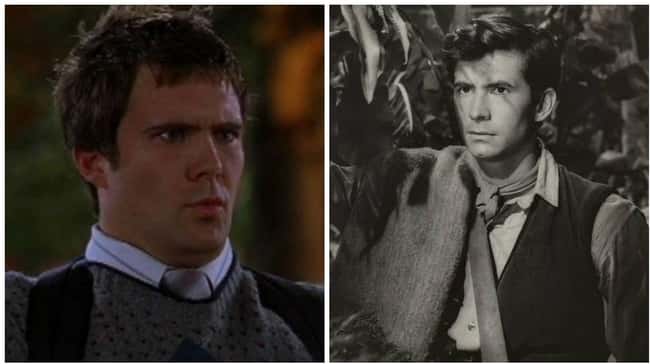 If you were in high school in the 2000s, then you saw Oz Perkins in the background of any number of teen sex comedies, but his biggest role came in Legally Blonde where he played Dorky David, a member of Elle's law school crew. He transitioned from playing dorky sidekicks to writing and directing moody horror films like The Blackcoat's Daughter in 2015. His first gig was actually with his father in Psycho II, playing a 12-year-old version of his father.
14. Jamie Lee Curtis And Janet Leigh At Age 20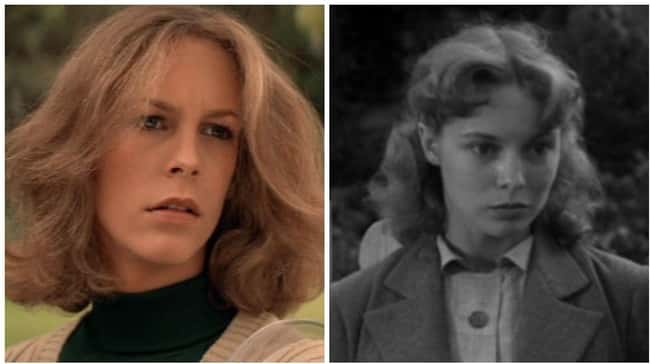 Jamie Lee Curtis and her mother both began acting at a young age, and, by the time they were each 20, they were both starring in films that would define them for the rest of their careers. Although, only one of them was being chased around by a guy with a James Kirk mask and a butcher knife.
15. Carrie Fisher And Debbie Reynolds At Age 23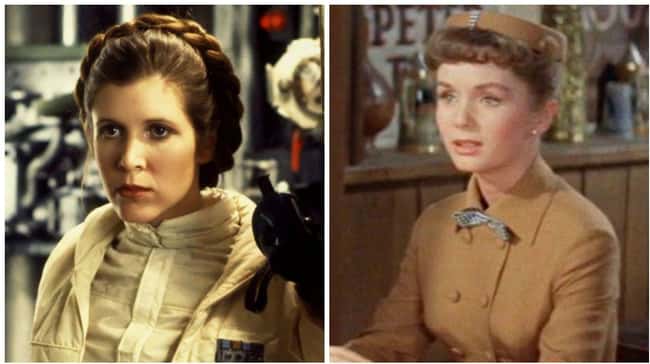 Carrie Fisher is also ranked #62 of 805 on The Best Actresses in Film History
What's up with the Reynolds women looking so similar? Genetics are weird. Aside from how similar they look, it's interesting how similar their careers were. Both of these women appeared in films that changed cinema forever, and they both had incredibly long careers after their initial success. Is it possible that they can both be one of a kind? Ones of a kind?
16. Billie Lourd And Carrie Fisher At Age 23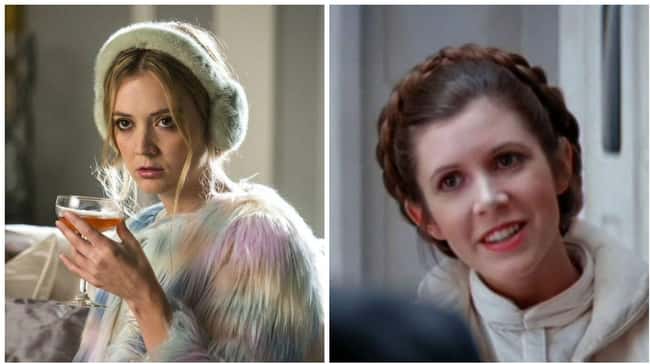 When you're the daughter of Carrie Fisher and granddaughter of Debbie Reynolds, you probably don't have to work a day in your life. Lourd bucked expectations and started working in film in 2015 after graduating from NYU. Also, it's crazy how much she and her mother look alike.