Only single serials dispense with romantic storylines and at the same time manage to maintain high ratings. A lot of women dream of having a love relationship like in a movie. In our case – like in the series. So, we decided to recall our favorite series and highlight the most beautiful couples in them.
Many of us like to watch TV shows not only for the sake of a fascinating story, but also to follow the twists and turns of the relationship of the beloved couples. We have compiled a list of the most vivid screen love stories, which, perhaps, will always be relevant:
#1. Game of Thrones
Daenerys Targaryen and Khal Drogo
Daenerys and Khal Drogo had long been suspicious of each other: he had no tender feelings for her, and she was afraid of her husband. However, over time their relationship has changed dramatically, and their story has turned into a great love! The sages foretold that in this alliance a great warrior will be born. Drogo promised his young wife that their son would take the throne of the state, the heir of which is the mother of a great warrior.
#2. Grey's Anatomy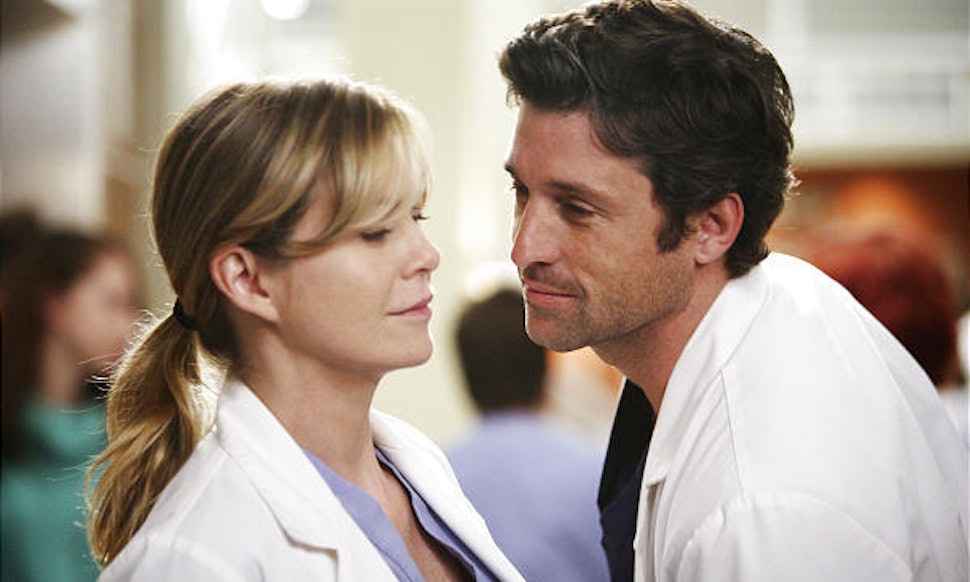 Meredith Grey and Derek Shepherd
This screen pair has gone through a lot on the way to its happiness: plane crash, shooting and other dangerous and sometimes deadly situations. Nevertheless, it was Derek who became Meredith's soulmate and managed to cope with many facts from her past.
#3. Friends
Rachel Green and Ross Geller
The fact that these heroes should necessarily be together, we knew, we were waiting for their love with all the fibers of our souls! Rachel and Ross had time to get married (and Ross even twice!), to get divorced, to get on each other's nerves and to give birth to a common child. Despite this, we fully believed in the happy ending of these relationship.
#4. Vikings
Ragnar Lodbrok and Princess Aslaug
Lodbrok's people saw Aslaug at the time of ablution, they were amazed by the beauty of a stranger and told Ragnar about her. Viking asked to call the girl in a peculiar way – she had to come "neither naked, nor dressed, neither shod, nor shoeless, neither hungry nor full". The daughter of Sigurda and Brunhilda passed the test and became the second wife of a glorious warrior, pushing Lagerta from her rightful place.
#5. The Big Bang Theory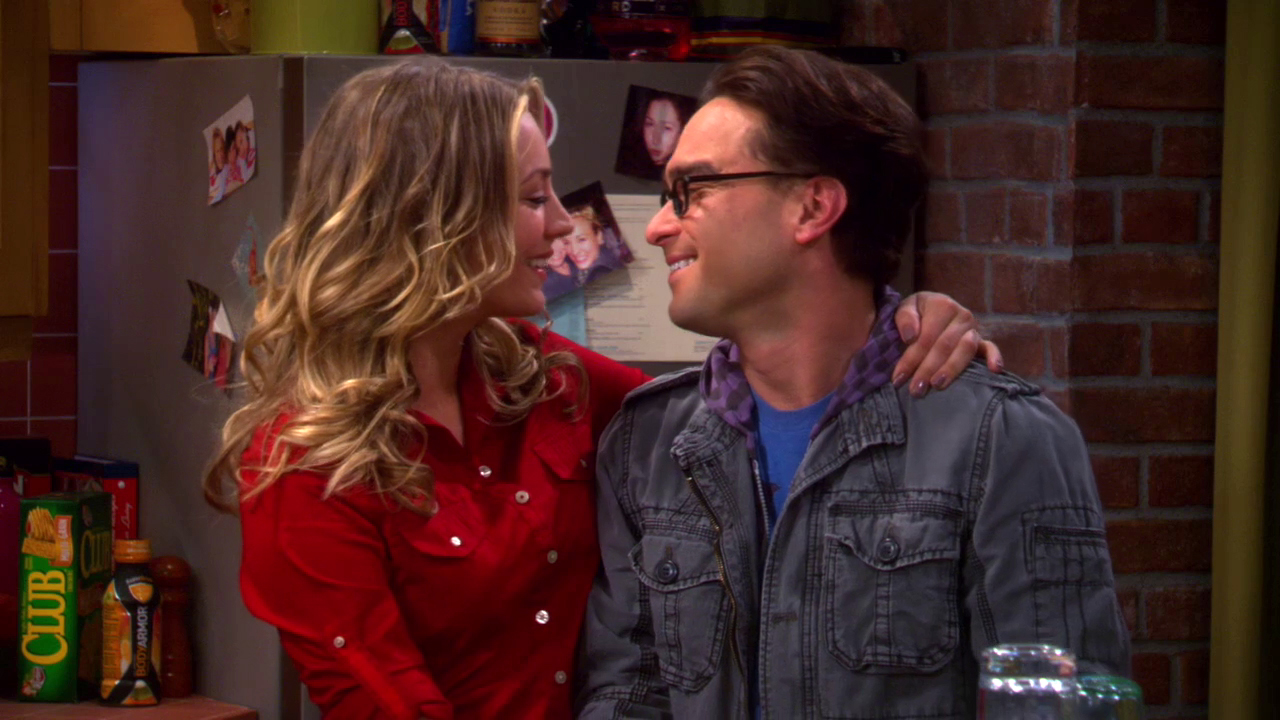 Leonard Hofstadter and Penny
Leonard and Penny got acquainted literally in the fifth minute of the first season, and immediately it becomes clear that these two should be together. However, they are completely different, but they gradually get used to it, teach each other something of their own: Penny helps get Leonard out of his shell, and he, in turn, extends her view of the world.
#6. Riverdale
Jughead Jones and Betty Cooper
Beautiful love between Betty and Jaghead won the hearts of fans of the teenage TV series Riverdale. Fans are sure that this pair will surely survive all the trials of fate.
#7. The Vampire Diaries
Elena Gilbert and Damon Salvatore
This is the best pair of The Vampire Diaries. Their relationship was also endured by jealousy, hatred, and even death. And in the end, this couple was able to reunite. All girls dream to be in Elena's place and to have such a brave boyfriend.
#8. How I Met Your Mother
Marshall Erickson and Lily Aldrin
Marshall and Lily seem at first to be a hyperbolized-perfect couple. They do everything together, and listen to each other's stories about the past with real interest, not missing a single detail (even about what juice Marshall drank during the day and how he brushed his teeth). However, writers violated all the serial canons in this case and fell into the bull's-eye. Usually couples go through all the trials, face all sorts of problems, and then became happy, but Marshall and Lily's story is completely opposite. The most of their story is not so perfect, but they still stay together, and their relationship is unlikely to destroy anything.
#9. Outlander
Claire Fraser and Jamie Fraser
The relationship of the Scottish highlander and the nurse, who came to his world from England during the Second World War, was recognized as a true love story. They managed to show one of the most sexual and adult relationship on television. Claire and Jamie finally reunited after a long separation. Their meeting after 20 years (we do not consider the century) has become one of the most impressing scenes of the season.
#10. Two and a Half Men
Charlie Harper and Rose Harper
The relationship between Charlie and Rose are really unique. He achieves her heart, then broke up with her. Then he again tried to return to her. Finally, in Season 8 they got married, and on a honeymoon, Charlie died.
#11. Younger
Lisa Miller and Josh
At a party Lisa meets a young guy named Josh, who somehow accepts an adult forty-year-old woman as a twenty-six-year-old girl. From that moment her hot novel with not only with a young, but also with a handsome guy with a chic body began.
#12. Once Upon a Time
Rumpelstiltskin and Belle
Initially, their relationship was romantic, but gradually the scenes with them became monotonous. The main goal of Belle is to prove to Rumpelstiltskin that a real man still lives inside this monster. This is a classic plot, all women want to believe in the best.
#13. Bones
Temperance Brennan and Seeley Booth
This is a strange couple. She is intelligent, beautiful, self-sufficient, does not think about family life and serious relationship with men, she simply does not know how to be in a relationship. He, despite his profession, is a romantic, kind, and caring man. They love each other, but all the time something or someone prevented them from being together. An episode where Brennan's pregnant is very funny and sweet, Booth is so sensitive to her, sometimes his concern has reached the point of absurdity, but that's love, he wanted to protect her from everything and everyone.
#14. The Fosters
Brandon Foster and Callie Adams Foster
Their romance begins from the very beginning of the series. Brandon confesses her feelings, but the girl refuses him. Only after a long time and many events, Callie confesses her true feelings to Brandon.
#15. This Is Us
Randall Pearson and Beth Pearson
They are the couple number one of this TV show. Their relationships are often very important. Randall and Beth experience difficulties together, and they seem to have the ability to harmoniously complement the strengths and weaknesses of each other.