It often happens that the children of celebrities try to follow their famous fathers and mothers in their careers. Currently, children of popular parents are increasingly becoming the stars of show business.
Let's see what impact the well-known people have on their children and who they are. We have collected family stories that seemed most curious, as well as the achievements of celebrities and their parents:
Zoé Kravitz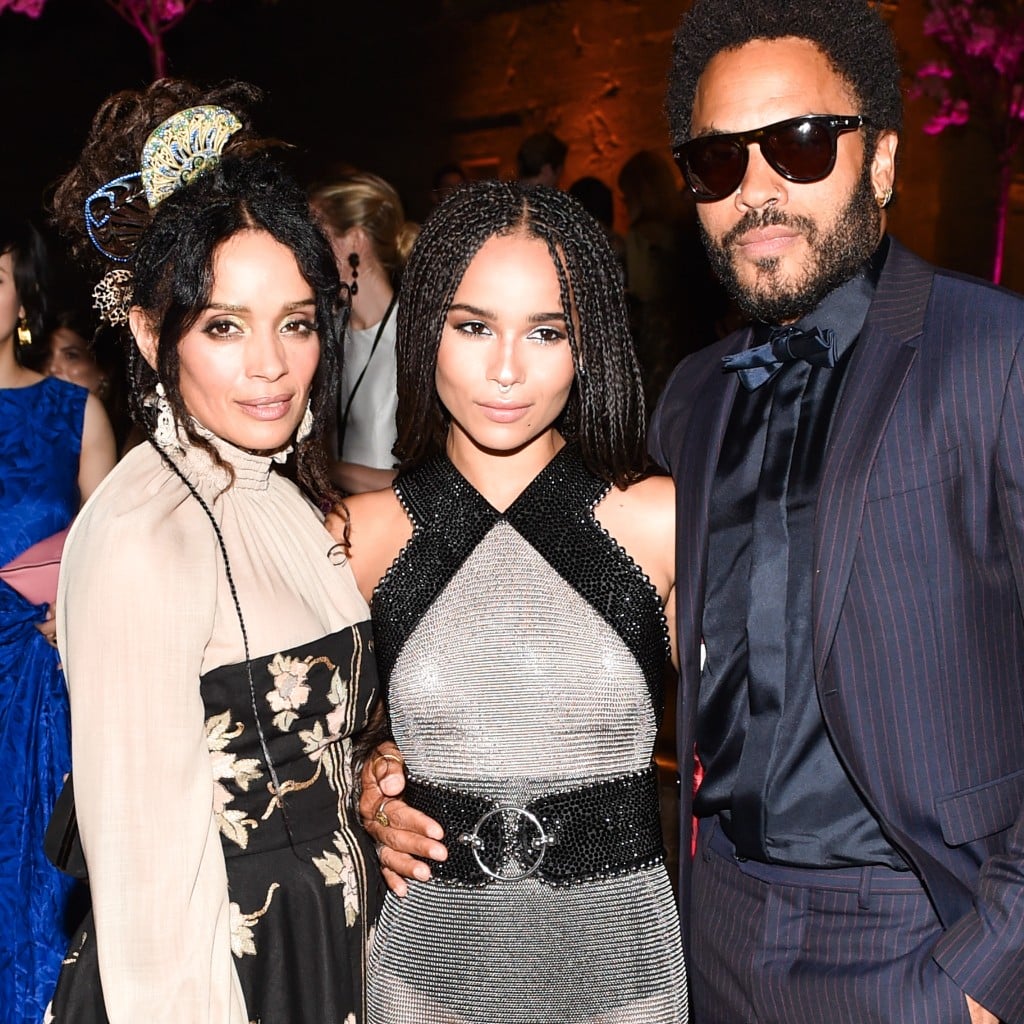 Zoé Kravitz is the daughter of Lenny Kravitz and Lisa Bonet and now the stepdaughter of Jason Momoa.
She became famous for the role of a mutant named Angel in X-Men: First Class. A significant success was brought to the girl by shooting in the anti-utopia Divergent and the insurgent Mad Max. Zoé Kravitz was born in Los Angeles in the family of a talented musician Lenny Kravitz and a model Lisa Bonet.
Lilly Collins
Lilly Collins's dad is musician Phil Collins.
Lilly Collins is an Anglo-American actress and model, daughter of British rock singer Phil Collins. She became famous for participating in Mirror Mirror. Today, Lilly Collins is considered one of the most promising film actresses in Hollywood.
Kate Hudson
Kate Hudson is a daughter of singer Bill Hudson and Goldie Hawn, but she considers Hawn's long-time partner, Kurt Russell, her father.
Kate Hudson was born in 1979 in the family of a singer Bill Hudson and a famous actress Goldie Hawn. However, after the divorce of her parents, Kate was raised by Goldie's second husband, Kurt Russell. This talented couple, best known for the movie Overboard, influenced the comedic talent of the future actress.
Angelina Jolie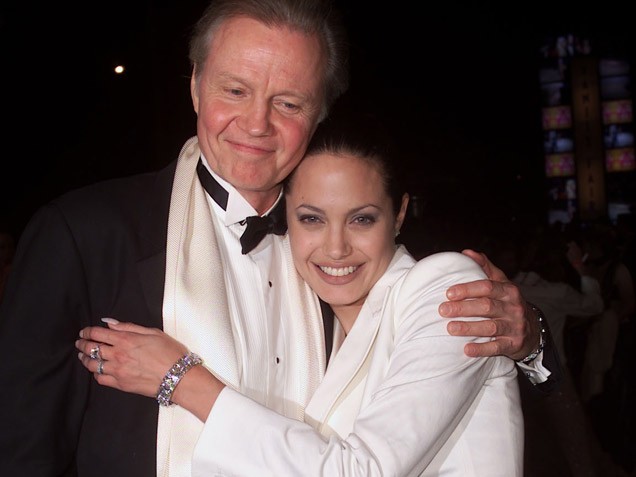 Angelina Jolie's father is an actor Jon Voight.
Angelina Jolie Voight was born in Los Angeles, in the family of a famous American actor John Voight and a Franco-Canadian actress Marcheline Bertrand. By the number of awards Angelina has not bypassed her father yet, but they are near.
Jennifer Aniston
Jennifer Aniston's father, John Aniston, has starred on "Days of Our Lives" since 1985.
Jennifer Aniston was born in 1969 in a family of actors. Her mother and father – actress and model Nancy Dow and John Aniston. The best friend of her father and a well-known television actor Telly Savalas became her godfather. There was a radical turn in the direction of success in 1994 when Jennifer was offered a role in Friends.
Liv Tyler
The Leftovers star Liv Tyler didn't know she was the daughter of Aerosmith front man Steven Tyler for a few years.
Liv, up to the age of 9, did not know who her real father was. She was quite happy to be Todd Rundgren's daughter. However, after a while she noticed that she is very similar to the daughter of Steven Tyler Mia. Subsequently, Liv took the surname of her real father.
Dakota Johnson
Fifty Shades of Grey star Dakota Johnson is the daughter of actors Don Johnson and Melanie Griffith.
Dakota Johnson can be called the rising star of the screen. The actress starred in Fifty Shades of Grey and immediately became famous. However, do not forget that Dakota has excellent genes! After all, her mother and grandmother are famous actresses, and her father is a very popular actor Don Johnson. Her stepfather – Antonio Banderas, with whom her mom is now divorced, is also known to the whole world.
Emma Roberts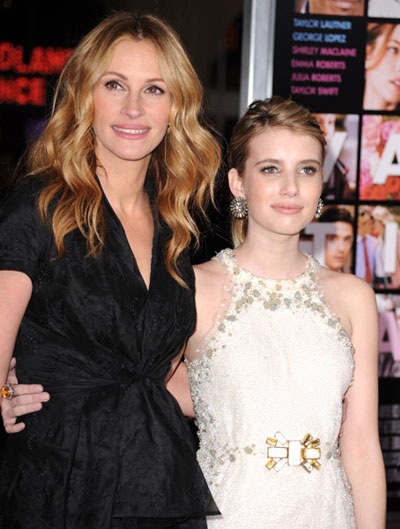 Emma Roberts's dad, Eric Roberts, is an Academy Award-nominated actor.
Emma Roberts was born in the US in the small town of Rhinebeck, New York. She is the daughter of an actor Eric Roberts and Kelly Cunningham, with whom he parted right after the birth of the girl. Emma's aunts – an actress and producer Lisa Roberts and an actress Julia Roberts.
Scott Eastwood
Scott Eastwood's face may be recognizable from films such as Suicide Squad and The Fate of the Furious, but others may know him as Clint Eastwood's son.
Scott Eastwood is a young American actor and model who became popular after the role in the fantasy thriller Entering Nowhere. Then the actor cemented the success by starring in the drama The Longest Ride and the superhero blockbuster Suicide Squad.
Drew Barrymore
Drew Barrymore is part of an acting family dynasty, one that includes her dad, John Barrymore Jr.
An American actress, producer and filmmaker, a representative of the famous acting family dynasty Barrymore, granddaughter of John Barrymore and Lionel Barrymore.
Gwyneth Paltrow
Gwyneth Paltrow's mother is actress Blythe Danner.
Gwyneth Paltrow was born in Los Angeles, in the family of a filmmaker Bruce Paltrow and a well-known actress Blythe Danner. Gwyneth Paltrow is a Hollywood actress, whose is famous for her roles in melodramas. However, a particularly popular actress made a sudden change of roles – Gwyneth Paltrow played a businesswoman in Iron Man.