What's the most unusual thing you've ever seen at a wedding? An over-the-top cake? Or maybe a cute pet for a flower girl? While they do sound excellent, they don't even compare to the fascinating facts you are about to learn about these celebrity weddings!
For instance, did you know that Sarah Jessica Parker wore a black wedding gown on her wedding day? You might think that she did it to make a fashion statement, but believe it or not, she only chose that dress to avoid drawing too much attention!
"I just was too embarrassed to spend any time looking for a wedding dress. There was a store that I liked that I knew, and I just went and got whatever they had hanging. . . I was too embarrassed to wear white, and both Matthew and I were reluctant to have people pay so much attention to us," she explained.
Though she did inspire lots of brides to make bold style choices of their own, she admitted that if she could do it all over again, she wouldn't have made the same decision.
"I would do it differently. I'd wear a beautiful, proper wedding dress like I should have worn that day," she said.
Though the star still feels some regret, we can't help but applaud her for challenging the status quo. And the same can be said for the rest of these celebrities, who went above and beyond to make their ceremonies unique.
1. Victoria and David Beckham
The two exchanged vows like royalty when they wed back in 1999. They were actually sitting on golden thrones at the altar! But that's not even the most shocking part. Their wedding cake was topped with naked figurines of themselves!
2. Miranda Lambert and Blake Shelton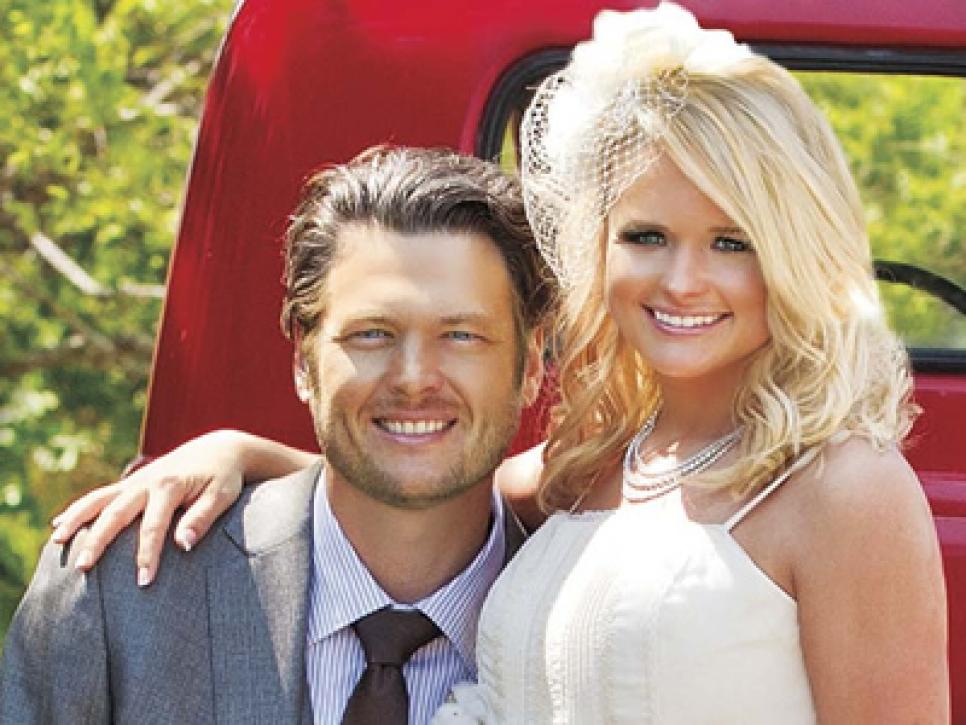 While Miranda sported golden cowboy boots, Blake wore a pair of jeans on their special day. All of Blake's groomsmen also wore jeans!
3. Mariah Carey and Tommy Mottola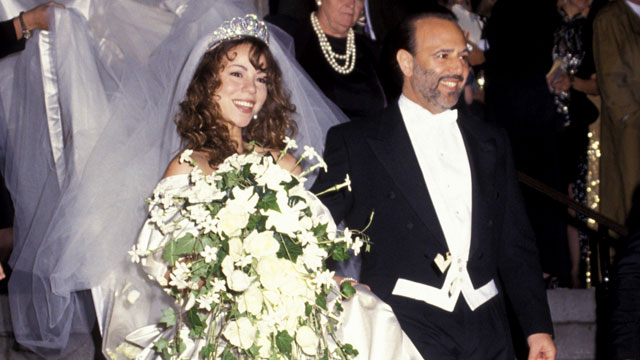 When these two got married in 1993, they had over 50 flower girls at their wedding. Another interesting fact? Mariah's dress had a 27-foot trail!
4. Katie Holmes and Tom Cruise
Katie and Tom spent over three million dollars on their lavish wedding. They had Andrea Bocelli sing for them, and the ceremony included fireworks!
5. Angelina Jolie and Brad Pitt
Their son, Pax (pictured on the right), actually baked their wedding cake! At just ten years old, he made a multi-layered chocolate and vanilla cake with frosted flowers.
6. George Clooney and Amal Alamuddin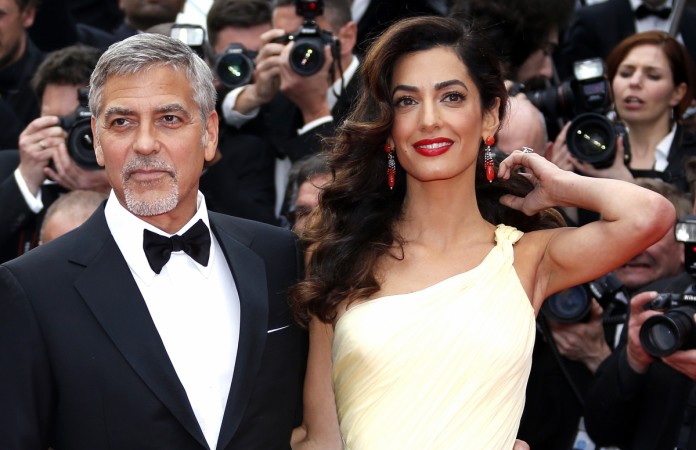 George and his wife gifted each guest with a brand new iPod. They included a playlist of songs that were hand-picked by them. Talk about the ideal goodie bag!
7. Sonny and Cher
The two held a private wedding in the bathroom of their first home in Tijuana, Mexico. Cher herself married them after they exchanged rings and vows, and they had no witnesses.
8. Sarah Jessica Parker and Matthew Broderick
The actress was bold enough to break the wedding tradition of wearing all white and went with a black gown instead. But surprisingly enough — her decision wasn't intentional!
"I just was too embarrassed to spend any time looking for a wedding dress. There was a store that I liked that I knew, and I just went and got whatever they had hanging," Sarah explained.
9. Celine Dion and René Angélil
The tiara that Celine wore on her wedding day weighed over seven pounds. The elaborate accessory, which was made of 2,000 Austrian crystals and included a 20-foot train, had to be sewn into her hair before the ceremony.
10. Mary-Kate Olsen and Olivier Sarkozy
Instead of using flowers as centerpieces for their wedding ceremony, Mary-Kate and her husband used bowls filled with cigarettes. We'll still give them some credit for being unique!