The NFL Network recently wrapped up its list of the NFL top 100 players by crowning Tom Brady as the No. 1 player in the league. Great choice. And really the only choice. The rest of the top 10? Meh.
Pittsburgh Steelers wide receiver Antonio Brown and Philadelphia Eagles quarterback Carson Wentz were voted second and third, respectively.
Brady, who will turn 41 in August, is coming off a year in which he won his third NFL MVP award and led the Patriots back to the Super Bowl, where they lost to the Eagles despite Wentz's absence due to injury. Brady threw for 4,577 yards and 32 touchdowns and completed 66.3 percent of his passes last season.
Atlanta Falcons wide receiver Julio Jones and Pittsburgh Steelers running back Le'Veon Bell finished fourth and fifth in NFL Network's rankings, respectively. Los Angeles Rams running back Todd Gurley, Rams defensive tackle Aaron Donald, New Orleans Saints quarterback Drew Brees, Denver Broncos linebacker Von Miller and Green Bay Packers quarterback Aaron Rodgers rounded out the top 10, in that order.
According to NFL Network's rankings, here are the top 10 NFL players of 2018.
#10. Aaron Rodgers, QB, Packers
#9. Von Miller, DE, Broncos
#8. Drew Brees, QB, Saints
#7. Aaron Donald, DT, Rams
#6. Todd Gurley, RB, Rams.
#5. Le'Veon Bell, RB, Steelers
#4. Julio Jones, WR, Falcons
#3. NFL Network: Carson Wentz, QB, Eagles
#2. NFL Network: Antonio Brown, Eagles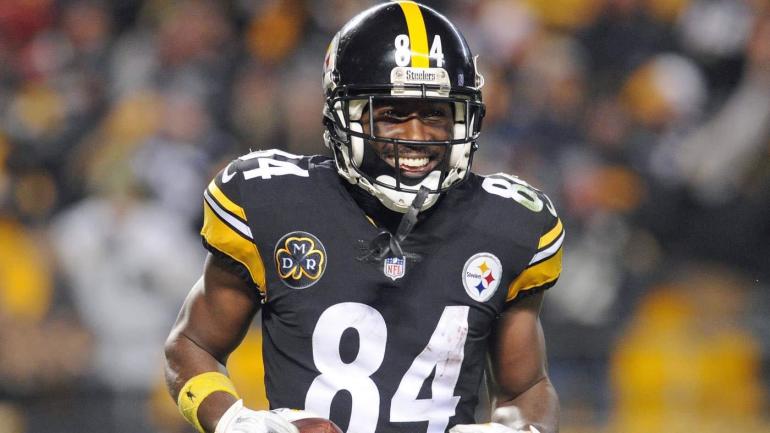 #1. NFL Network: Tom Brady, QB, Patriots