Travis Fimmel, the good-looking 35-year-old who plays Earl Ragnar Lothbrok in History's Vikings, was born on 15 July 1979 and raised on a cattle ranch in a small town near Melbourne. He was the youngest of three brothers, his father was a farmer and his mother a nurse, and Travis grew up with old-school family values and a love for nature. As if his good looks and piercing blue eyes aren't enough to make you fall in love with him instantly it might be his humble nature that makes him most appealing of all.
Besides the good looks, Travis is a brilliant actor who brings a sense of honesty to his characters. He's so good that they've picked him to play Sir Anduin Lothar in the new Warcraft film. But what are the fascinating, little-known facts about the blue-eyed warrior king?
10. He Was The Calvin Klein Underwear Model Whose Billboard Caused Accidents In London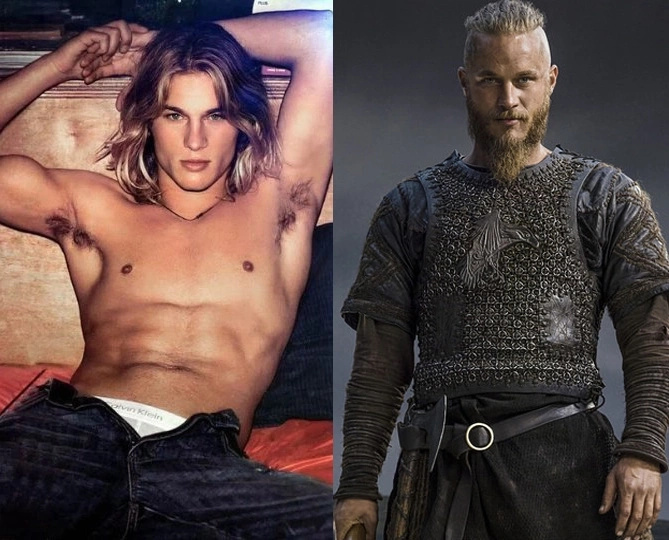 Whether you wanted to know about it or not, you knew about the famous Calvin Klein billboard that was the cause of traffic conjunctions and accidents on a busy London road, because women were drooling over his torso (among other things….) when they should have been focusing on the road.
Whether that was a real occurrence or just a rumor spread on the internet, is anyone's guess, but it seems to have come from a time before the Internet was the gossip mongering loony bin it tends to be these days. The billboard of Travis was so infamous that it was also the sole inspiration for the character of Smith Jerrod in Sex And The City.
9. He Prefers To Be Known For His Acting Rather Than His Modelling
In 2008 when he was asked to be a judge on Australia's Make Me A Supermodel, Travis turned it down to focus on his acting career instead, and who could blame him? If he didn't make that move, he'd probably still be judging models, and the world would have been deprived of his turn on Vikings. Since then, he's starred in the A&E series The Beast alongside Patrick Swayze, NBC's Case.
Also, in The WB's Tarzan, the Fox movie Southern Comfort, Surfer Dude with Matthew McConaughey, Warner Brothers' Pure Country 2: The Gift, The Baytown Outlaws, The Big Valley with American Horror Story star Jessica Lange, The Experiment with Adrien Brody and Forest Whitaker and many more before finally landing his role in Vikings in 2013.
8. His Dream Was To Be A Pro Football Player
https://instagram.com/p/BjNbeavBKa2/?utm_source=ig_embed
Travis grew up wanting to be a Pro Football Player and even played the sport while growing up with his two brothers and, of course at school. His coaches even praised him saying he was "incredible". Unfortunately (or is that fortunately?) it didn't work out for him. When Travis was a teenager he moved to Melbourne to pursue his dream. He was ready for the next step in his life and would have played professional AFL Football for the St Kilda Football Club, but disaster struck and he was side-lined before the season even began.
7. He's Dated Rod Stewart's Ex, Rachel Hunter
https://instagram.com/p/BlnN2mhhTd9/?utm_source=ig_embed
Being the heartthrob that he is, you would expect Travis to have a string of famous Hollywood hotties, but that isn't the case. The most shocking thing about Travis' dating life was that he was rumoured to have once dated Rod Stewart's ex, former Sports Illustrated model Rachel Hunter, who is also a judge on New Zealand's Got Talent.
Reports say that the couple dated back in 2002, but Rachel was married to Stewart from 1990-2006, so this pairing could very well just be a load of hogwash.. Rumour has it that he's dated Mei Melançon (Rush Hour 2), Merrin Dungey (Alias), Jessica Miller (fashion model), Nicole Appleton (from the girl band All Saints) and Joy Bryant (Parenthood).
6. He's Extremely Private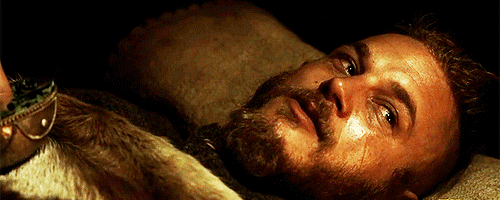 The star likes to keep his personal life under wraps and often changes the topic when asked about his upbringing or relationships. He also doesn't have a Twitter or Instagram account for fans to follow, and refreshingly believes that a person's private life should be just that – PRIVATE. "I like being out on the ocean and rowing," he says. "I'm a quiet person. There are just some people who want to be seen all the time.
My life's not that interesting to put it on the internet." He's been good at doing just that because his private life has pretty much been speculation after speculation. "I don't like technology and all that. I'm a farm boy. I would rather live in that time when you had to provide for your family. I don't know. I'm a country kid, so I don't like modern technology."
5. He Never Wanted To Be Famous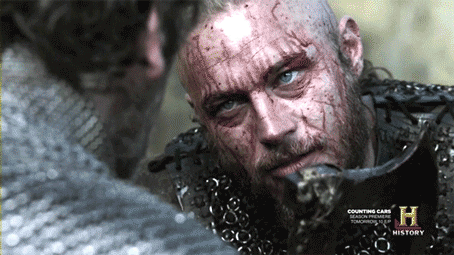 Unlike his alter ego Ragnar, Travis never wanted to be famous. He moved to the States when he was younger with just one goal in mind: to make money. After he was "discovered" by a modeling talent scout in Los Angeles, he even went to the agency with bare feet, not giving two hoots about whether he gets accepted or not.
"I just want to be proud of what I do and unfortunately, in this business, if you do all right you sort of get recognized a bit," he confessed to The Star in March 2014. "That is the least favorite (part) by far, for me. I just want to do the work and go home. I wish stuff never came out."
4. He Hates Doing Sex Scenes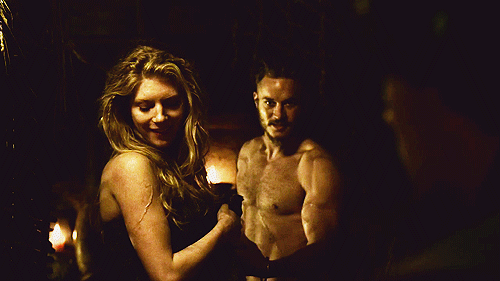 Like most people and many actors, Travis feels it's a personal and natural thing and terribly awkward to do it while people watch you. "I'm all for free kisses," he was quoted as saying. "But it's very uncomfortable. It's just very unnatural doing intimate stuff in front of other people."
One thing fans of Vikings can say is that even though Travis FEELS awkward, the scenes he's shared on-screen with Katheryn Winnick (Lagertha in Vikings) and Alyssa Sutherland (Princess Aslaug) have been anything but awkward. Thank God for playing pretend.
https://instagram.com/p/Bk70zSwhYJg/?utm_source=ig_embed
The set of Vikings is one big party according to cast and crew alike, and Travis particularly has a lot of fun on it. Some of his co-stars spoke candidly of the star's pranking streak and told the press that he is a serial prankster. He hangs water bottles over doorways, uses production phones to give the cast the wrong calling times, and yet nobody's been able to prank him back in the three years of filming.
Gustaf Skarsgard, who plays Floki on Vikings, was particularly amused at one incident. "He's so far out in his pranks," he said. "He put a live chicken in a car. By the time it was found, there was sh*t everywhere!"
2. He's Just A Simple Farm Boy At Heart
https://instagram.com/p/BhyX0TBBw71/?utm_source=ig_embed
When he isn't shooting scenes for Vikings (or Warcraft), Travis travels back home to Australia to visit the farm he grew up on. He's been known to talk about the love he has for the countryside, the great outdoors, beautiful scenery and hard-working lifestyle, which is also why he loves shooting Vikings. "It sets you back in time. We shoot an hour away from Dublin, and there are beautiful lakes. It's good to go to work in beautiful locations." He's also openly admitted that once he has made enough money to buy his own farm, he wants to leave acting to become a farmer.
1. He Had To Get Hair Extensions For His Role As Ragnar Lothbrok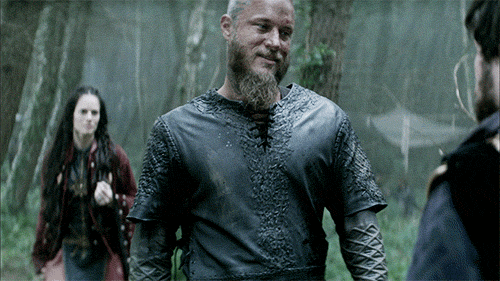 Known for being quite the "guy's guy," Travis was pretty mortified by the idea of getting hair extensions in the first season of Vikings back in 2003. When asked about it, Travis merely rolled his eyes and joked about it. "The first year, my hair was only like an inch, then they put extensions on that," he told an online magazine. "But yeah, it's pretty embarrassing to have to shower with a shower cap on every day so that it doesn't fall out." Since then, the star has opted for growing his hair instead, so his blonde hair would flow like it did back in his Calvin Klein days.