You can choose a gift for your lady for Women's Day impulsively and intuitively, or you can explore what Nigerian women expect to get as a gift basing on statistic studies.
We offer you to have a common sense and listen to your heart. However, you should examine the information in this post – and you will have a great chance to hit it right!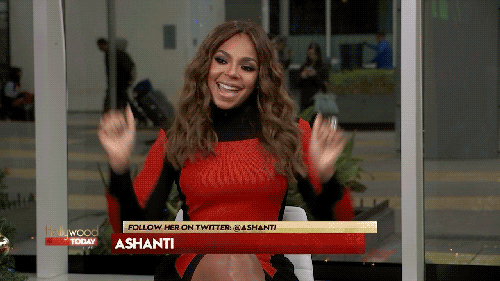 Where else can you find gifts for Women's Day if not on JiJi??

Products for health and beauty, clothing, shoes, bags, watches, jewelry, smartphones and tablets, cars for your loved ones!


Do you want to make a perfect gift for Women's Day and give her what she really wants?
Go to the next page!



Drew handbag by Chloe
This handbag made of soft fine leather combines Bohemian 70-s and moderate severity coupled with popularity among celebrities guarantees her a status of a dream bag!
Drew bag closes on metal lock. The main compartment can hold a passport, mobile phone, keys and lipstick. The kit includes also a shoulder strap-chain.
Popular in Nigeria brands: Mango, Chloé, Kara, Chanel, Louis Vuitton, Michael Kors, Gucci, Prada, Burberry, Versace.
Pale pink lace dress by Elie Saab
Elie Saab is called "King of the red carpet" – many dresses from his collections are chosen by world-class stars to come out into the light. And they do an excellent job with this mission!
This pale pink lace dress by Elie Saab designed to emphasize the feminine shape. Simplicity of design, fine materials, expensive lace and embroidery, the highest quality – your beloved will be crazy about it!
A huge proportion of the attention is paid to air silhouette, and ideal cut emphasizes the benefits of body shapes – and at the same time hides its flaws.
Dress is sprinkled with exquisite flowers from the finest silks, lace and organza – the magic typical for this designer.
Popular in Nigeria brands: Adidas, Diesel, All-Star, Burberry, Gucci, Lacoste, Michael Kors, Nike, Next, Polo, Ralph Lauren, Versace, Zaron, Elie Saab.
Priv smartphone by BlackBerry
When you take a Priv in your hands, you don`t realize that this is a slider. Slider is active, instead of answering the call, you can use text message templates, which you can send deflecting a call.
The back panel is made of plastic with a characteristic for many BlackBerry devices pattern. Velvety to the touch, the phone does not slip in the hand.
The quality of materials does not cause any issues, screen is covered with Corning Gorilla Glass 4, the glass almost don`t scratch, it is very resistant to crashes. The screen is curved, but not as much as in the Galaxy Edge +.
In total:
an unusual design;
great quality and disclosure click;
Amoled screen with a 5.43″ diagonal at a resolution of 1440 x 2560 pixels;
automatic adjustment of the backlight;
6-core Qualcomm Snapdragon 808 chipset;
3 Gb RAM;
32 Gb of internal memory;
keyboard in the best traditions of the BB Bold;
rechargeable battery that provides approximately up to 22.5 hours of work in a mixed mode;
LTE, Wi-Fi, NFC – this phone is just perfect for any business lady!
Popular in Nigeria brands: Tecno, iPhone, Nokia, BlackBerry, Samsung.
Still haven't made your mind? We got more ideas for you!
Switch to the next page!



High jewelry necklace by Cartier
Glossy combination of Platinum, amethysts, fire opals, onyx, emeralds and diamonds makes this jewelry exceptional – it turns it into a work of art!
The Cartier Étourdissant collection is a brilliant example of what fine jewelry is. Beautiful play of contrasts and classic lines is something that make the house of Cartier so unique. Any jewelry from this collection can be a perfect present.
Platinum, one 174.52-carat cabochon-cut amethyst, amethyst beads, pear-shaped emerald eyes, fire opal beads, cabochon-cut fire opals, onyx, brilliant-cut diamonds.
Popular in Nigeria brands: Tiffany, Pandora, Gabriel & Co., Stuller, Simon Golub, Frederick Goldman, Hearts On Fire, Simon G, Allison-Kaufman, Alex and Ani, Tacori, Piaget.
Pink Double Heart Glamour Girl Makeup Color Kit BR by ETA Cosmetics
If your girl is crazy about makeup, and you do not know what exactly to choose her as a gift – just buy her a cool cosmetic kit – and you're in!
Moreover, imagine how pleased she would be when she will think of you every time she will make herself beautiful!
About the Product:
Beautiful Makeup Kit Perfect For Gift;
Includes 2 Eyeshadow Base 21 Eyeshadow;
1 Compac Cake 1 Lipstick 3 Foundation;
8 Blush 7 lip Gloss 1 Mascara;
Swirls Open With Mirror And Applicators.
Popular in Nigeria brands: House of Tara, BMPRO, Khuraira Cosmetics, Zaron, Sleek, Maybelline NG, blackUp Nigeria, LISE Beauty Range, Prestige cosmetics, Inglot Cosmetics.
 Products for health and beauty, clothing, shoes, bags, watches, jewelry, smartphones and tablets, cars for your loved ones – only on JiJi!