After emerging the winner in The Bachelorette, Garret Yrigoyen was quizzed about his social media behavior and personal beliefs when he and the star Becc Kufrin official became a couple after he proposed to her on the final episode.
Questions About Offensive rhetoric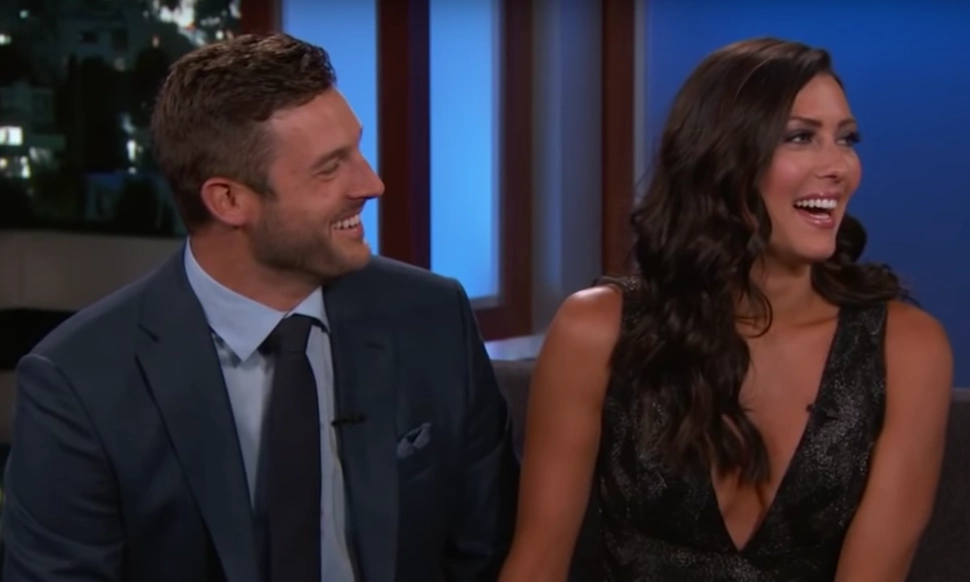 Just after the May 28 premiere of Kufrin's cycle, there was word going round that Garret had liked several memes that would be classified as offensive rhetoric. However the contestant posted a statement at the time on his Instagram page where he apologized and took responsibility for the offensive posts that he had liked. He is quoted saying, "never realized the power behind a mindless double tap on Instagram."
Addressing The Controversy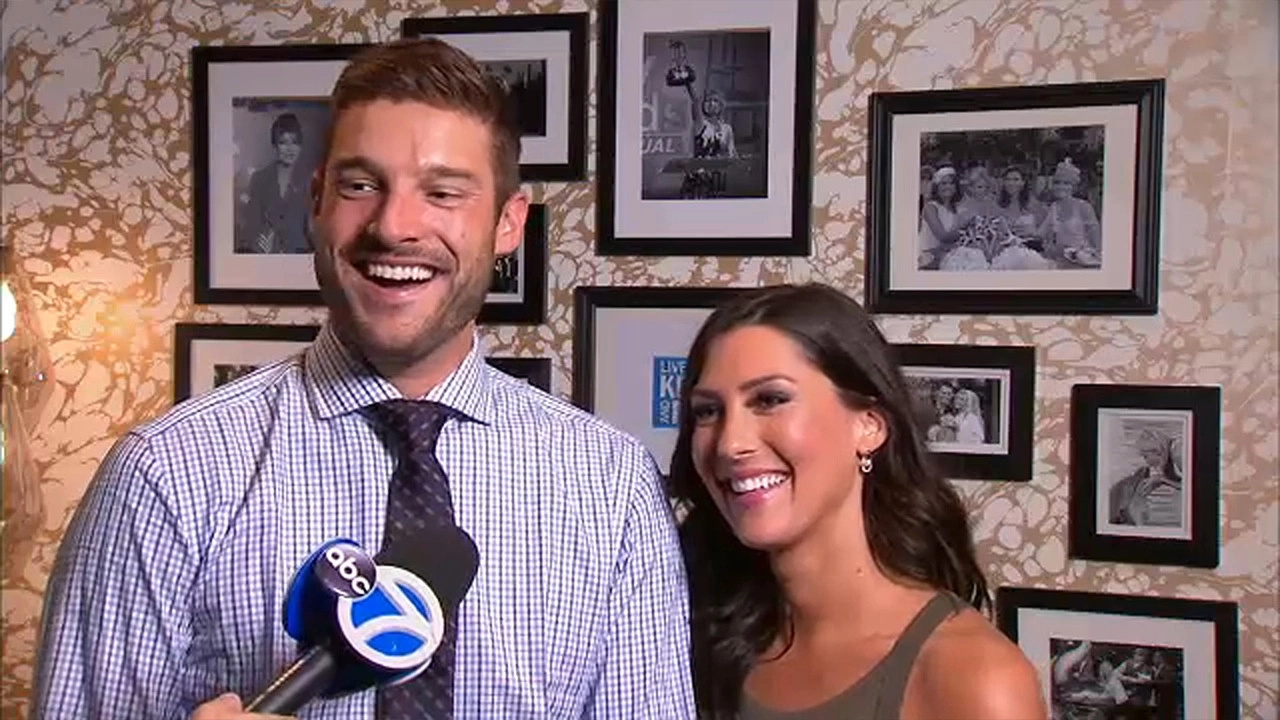 During the live post-finale show, After the Final Rose, Yrigoyen had the opportunity to dully address the controversy. The Host Chris Harrison, apart from asking Kufrin and Yrigoyen about their relationship, also went ahead and further prompted him to talk about the online scandal and clarify his statement. Yrigoyen said that he was still on the journey of growth as a person and together with his new fiancé Becca Kufrin they will learn from the mistake and move on with their lives. The details of the scandal weren't mentioned on the show, something that left many viewers confused and posting questions on Twitter.
The Controversial Posts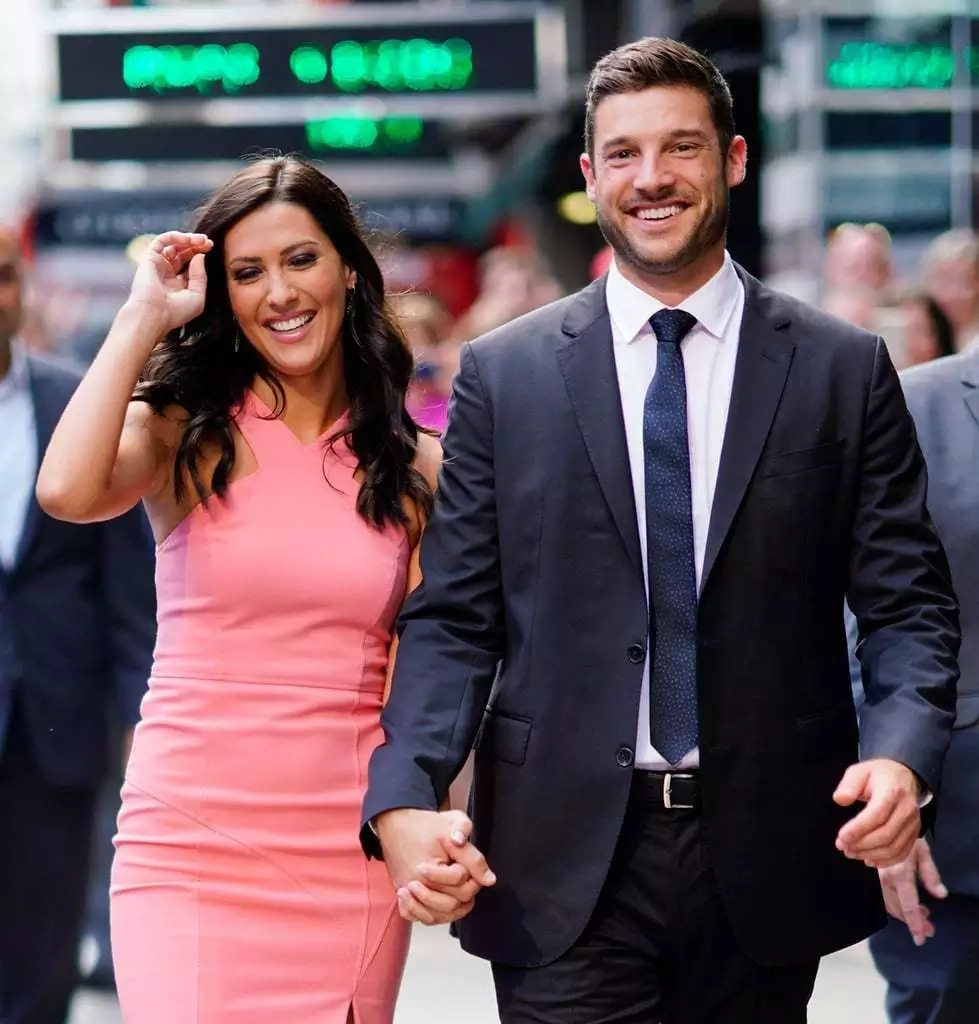 The said posts that Garret Yrigoyen liked on social media were said to mock undocumented immigrants, liberal feminists, the transgender community and actually spread misinformation about Parkland Florida shooting survivor David Hogg. Those posts were of course in stark contrast with what Kufrin believed in since she is open about her political views as evident in her support for Hillary Clinton and the Women's March.
Lingering Questions About The Posts
That Tuesday, after a light-hearted appearance on Live With Kelly and a more hard-hitting stop at Good Morning America, both on ABC, the newly engaged reality stars answered lingering questions from the previous night. Speaking to reporters, including The Hollywood Reporter, on a conference call, Yrigoyen explained why he followed the Instagram accounts in the first place.
"I originally followed that account because I'm a patriotic guy and I love my country and I support everybody in the military. That's why I initially followed them and that was it," he said of @the4thamerican and @mericasupplyco. "I'm starting to read the posts now and go from there, whereas before I would kind of scroll through and double-tap the images. Now, I'm reading into things before I'm supporting them. … I'm just paying attention to the things that I'm liking and going from there."
Does not believe and support the posts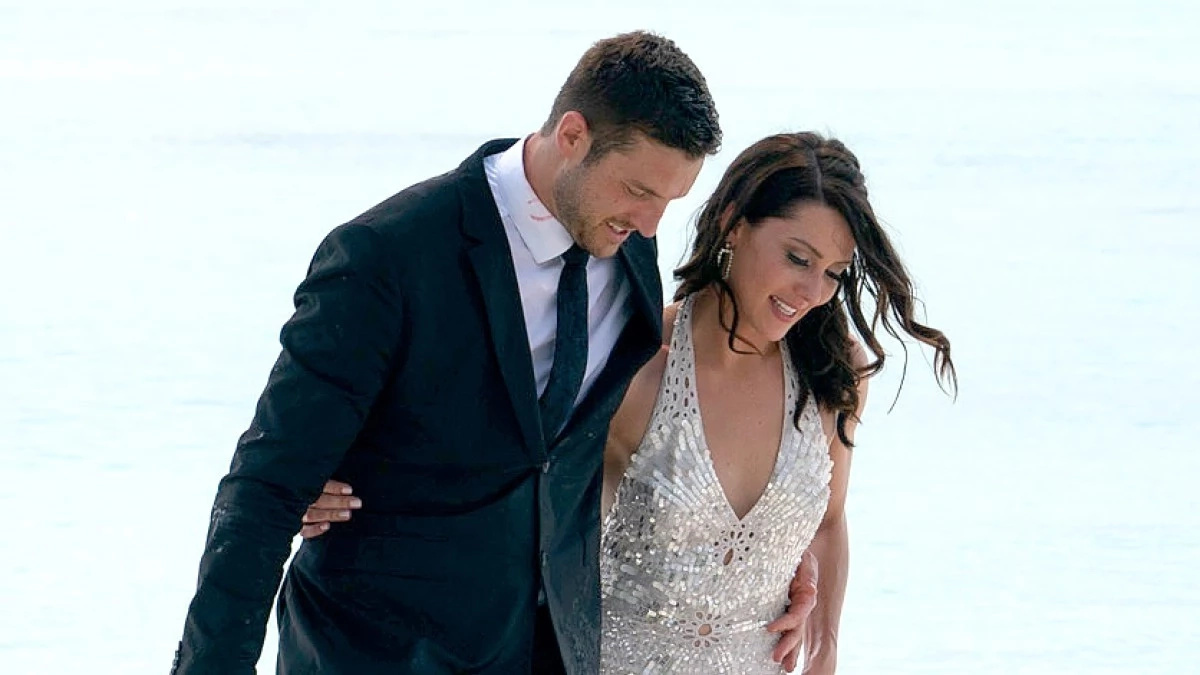 Yrigoyen was quick to point out how he was offended by the content he was supporting once he understood it. "No, I don't believe David Hogg is a crisis actor," he clarified. "I don't think a lot of people know, but Colin Kaepernick and I were friends in college. We went to the same college together. I really liked him in college and it still stands that way today."
He added, "I grew up in a very open family that was welcoming of everyone and I still stand by that today, as I'm open and accepting of everybody."
And Becca Kufrin, of course, summed it up by saying, "When you use social media to create a judgment about somebody, that's just a small sampling. In this specific case with Garrett, I got to know who he is truly as a person so I can only hope people do that, not only for me and Garrett and our relationship but for everyone they encounter."
What He Learned From The Posts Experience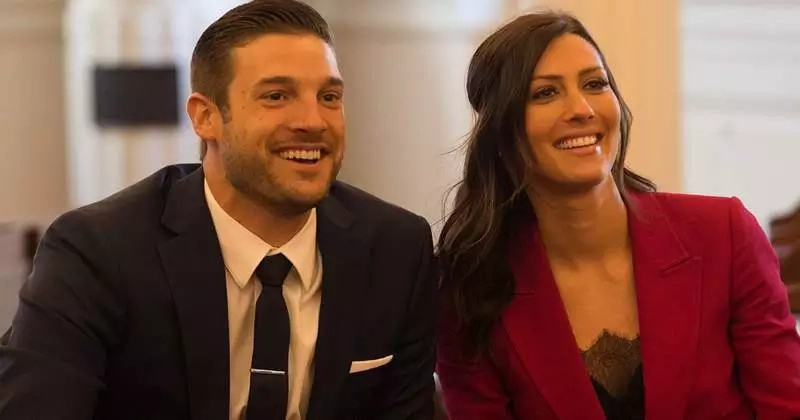 THR then sat down with the pair to dig deeper into what Yrigoyen has learned about himself and how his and Kufrin's potentially differing views have impacted their relationship. "I've always considered myself to be an open-minded person, accepting of everybody. I love everybody. I'm a genuine guy," he told THR (watch in the video player, above).
"I learned that social media was almost defining who I was. I feel like it was almost attacking my character by some of the labels that were being put up against my name. That was very hurtful towards me, so I feel like I now saw the other side of the story from other people, where my likes were offending them and hurting them and I realize I was doing the wrong thing and making those mistakes. And I don't ever want to do that again."
Kufrin Being The Strong Tower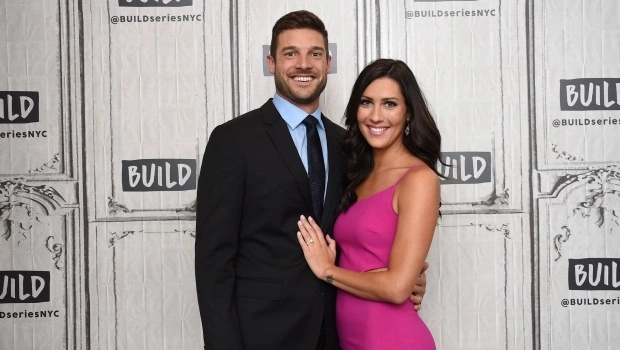 Yrigoyen credited Kufrin for educating him as their courtship continued off-camera. "She's helping me grow and become better because she's so understanding, not only of me but of other peoples' views as well," he said. "She helps me see that side of things and it helps me say, 'Oh, I didn't understand that that's what could have happened or come from it.' She helps me see that and get past it and move forward." Kufrin continued to defend their relationship, shedding light on some of the private conversations they had after getting engaged and how she has watched Yrigoyen evolve.
"It was part of our story and something we've talked about really since we first got engaged and were not filming any longer," she said. "He has been great about wanting to push himself, wanting to educate himself, and learn and grow in a positive way. That's something that I look for in a partner. We all make mistakes, we've all screwed up in the past and we've all done something to offend somebody at some point. All I could ask for in a relationship is that people recognize that and they can admit fault when it happens and say, 'Look, I was in the wrong but I want to move forward, I want to better myself.' And that's what he's done."
Relationship Took Time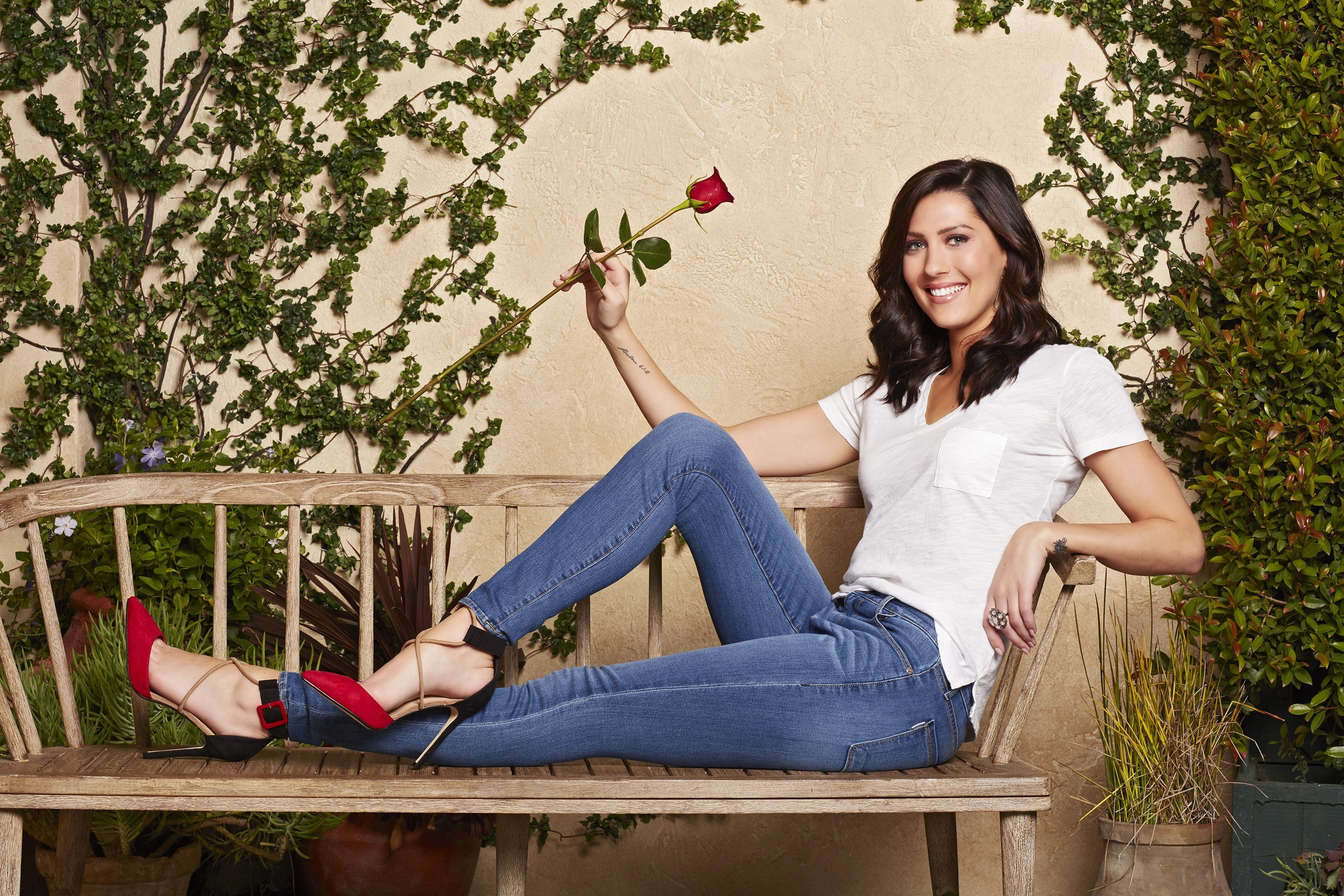 Kufrin has admitted that her relationship with Yrigoyen took longer to develop than that of her runner-up, Blake Horstmann, and Yrigoyen said that their end-of-the-season trip to Thailand was when they connected during conversations that didn't make it to air.
"When we got to Thailand, we got to spend some extra time with one another," he said. "We got to know each other on a deeper level and that's when my love for her grew even stronger. I knew, even though we didn't see eye to eye on necessarily everything, we can still find a common ground and work through it with one another." Kufrin added, "I have things that are really important to me in my life, and he does, too.
There are questions and conversations that I knew I needed to have to get to the next point in any relationship. You're trying to condense everything into a two-hour show each week, so there's so much that happens on a daily basis that no one will ever see."
Recorded Reunion and Where to settle down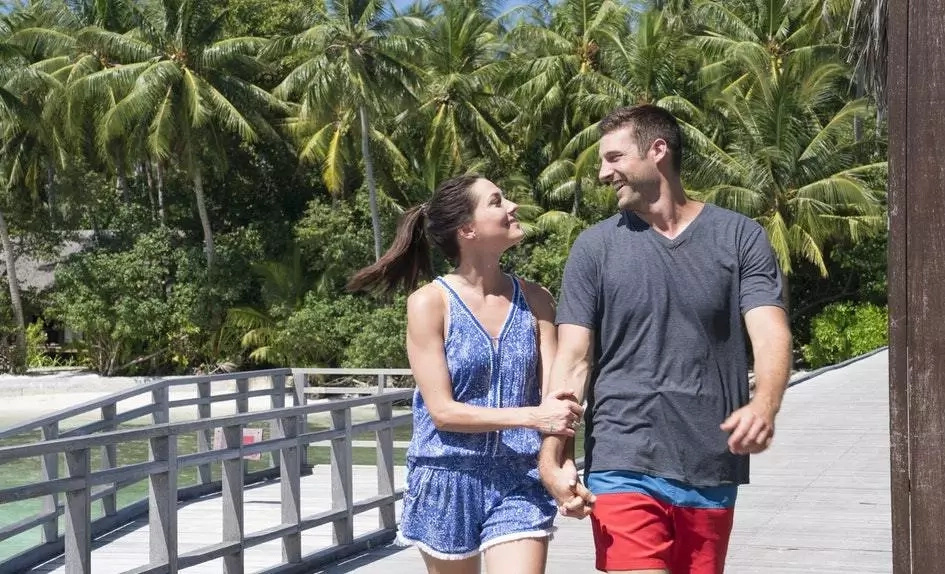 One conversation that was left on the cutting-room floor was a recorded reunion with her ex, former Bachelor Arie Luyendyk Jr. Though Kufrin teased his return ahead of the season, and Luyendyk flew out to the Maldives with his fiancee, Lauren Burnham, the moment never made it to air. "The conversation was brief and it was us wishing each other the best and moving on in our lives," said Kufrin, adding that she is "indifferent" about the moment being cut.
Now, Kufrin and Yrigoyen are mulling options for where they plan to settle down — leaning toward Los Angeles — and while they haven't made any long-term plans, they aren't ruling out a return to the franchise with a TV wedding down the line. As for who should be the next Bachelor, Yrigoyen's vote goes to Jason Tartick, who placed third on Kufrin's season.
A Solid Foundation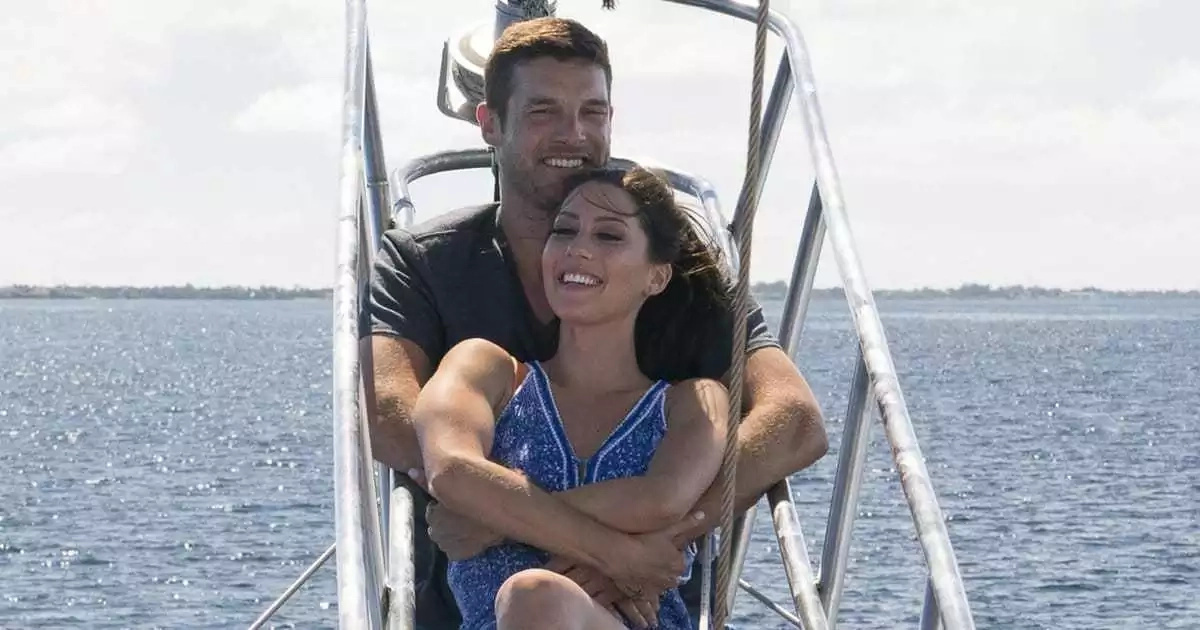 And despite their love story being rocked by the off-air controversy, both Kufrin and Yrigoyen feel that the ABC franchise should not change its rule about letting the lead have access to the internet or social media throughout the process.
"One thing that I loved was to be able to get to know [the contestants] away from social media, away from having your cellphone or TV or all the added distractions," Kufrin said. "You remove all of that and it's really just face-to-face interactions, conversations; being able to get to know people for who they really are. People are really quick to make judgments off of a handful of things that they see on the internet. So I was just trying to stay open the entire journey and I feel like I want that to still continue outside of it now, too."
Yrigoyen added, "Here's the thing, I obviously get it, I made mistakes. But our relationship was built on a solid, sound foundation that was very organic. I feel like her and I are each other's person, and if she had explored my Instagram and seen that initially, she might have missed out on that."
When any doubts about this couple lasting comes, all you need to do is look at them and you will see that their relationship is indeed built on solid, solid foundation as Yrigoyen put it.