You need a new smartphone, but you don't have a lot of money? It`s no problem!
The market has already released the newest models of budget smartphones with acceptable characteristics, which will serve all your needs!
Be up to date – read the blog on Jiji.ng!
Buy newest smartphone models on Jiji – choose one from the hundreds of great offers from real sellers!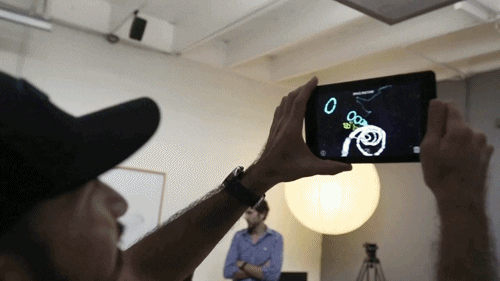 Elephone G4
They predicted a great future to the Chinese company Elephone. This company made them talk a lot in the year 2014 by starting a production of record cheap but productive and qualitative smartphones.
The average price for the device by Elephone is a bit more than 100 US dollars. But there are even cheaper devices, for example, the Elephone G4.
Elephone G4 has a 5-inch screen with a resolution of 1280 by 729 points, quad core processor with a clock speed of 1.3 GHz, 1 GB of RAM and 4 GB of memory.
Main camera in the Elephone G4 has a resolution of 8 megapixels, a front-facing camera – 1.3-megapixels.
Price: $79,99. 
Buy the Elephone G4 from Pandawill: Black: http://bit.ly/elephoneg4black White: http://bit.ly/elephoneg4white Yellow: http://bit.ly/elephoneg4yellow Pink: http://bit.ly/elephoneg4pink Blue: http://bit.ly/elephoneg4blue Green: http://bit.ly/elephoneg4green
Acer Liquid Z410
The new smartphone by Acer with amazing functionality at a reasonable price. It has 4.5-inch high-definition display that provides comfortable viewing from any angle, the incredible performance of the device and blazing-fast speed of downloading a content.
All this is possible thanks to 4-core processor, powerful graphic card and LTE support. Cherish the best moments using the back camera, equipped with many additional features. In addition, the AcerRapid feature allows you to easily take selfies at any angle.
Quick Touch feature allows you to control your smartphone at switched-off display using simple touch gestures.
Price: 99$.
Acer announces the Liquid Z410 smartphone, a small powerhouse: with LTE 4G connectivity, 64-bit superfast processors, excellent audio, great camera, and prolonged battery life ready to boom!
ThL T6S
Smartphone ThL T6S also can`t boast with impressive characteristics.
However, its 5-inch screen, a 1.3 GHz processor, 1 GB of RAM and 8 Gb of memory will be enough to successfully perform the vast majority of tasks that an average user may need.
ThL T6S also has a 5-megapixel main camera (0.3 Megapixels in the frontal) and battery of 1900 Mah capacity.
Price: $89.99. 
You can buy here: http://www.to2c.com/thl-t6s-basic-5-0-5-inch-jdi-screen-mtk6582-quad-core-android-4-4-2-3g-phone-8mp-cam-1gb-ram-8gb-rom-wcdma-ultrathin.html Facebook: http://www.facebook.com/to2com
Xiaomi Redmi 2
Redmi 2 is equipped with a 4.7-inch capacitive display with IPS matrix. Qualitative matrix (all Redmi have one) of a display provides the maximum possible viewing angles. While IPS technology gives rich and beautiful colors.
The 4-core processor Qualcomm Snapdragon 410 with clocked frequency of 1.2 Ghz and 1 GB RAM provide high performance. Xiaomi Redmi 2 running Android 4.4. OS.
The smartphone is equipped with a 8-megapixel main and 2-megapixel front-facing cameras with multiple settings and intelligent systems, which give the possibility to make top-notch records and pictures.
While the smartphone has compact dimensions (134 x 41.8 x 9.4 mm), it is equipped with powerful battery with a capacity of 2200 MAH, which will last long with the active use of the smartphone.
Price: 99$.
A 4.7″ phone with a 720p display, Snapdragon 410 system chip, and 8-megapixel camera, the Xiaomi Redmi 2 takes the most pride in its software, the MIUI v6… ——– PhoneArena.com is your ultimate source of mobile tech news, reviews, and info.
HTC Desire 510
Its price is different from many other models of HTC Desire, but it shouldn`t bother you! Smartphone equipped with a powerful quad-core processor to work on 4G, HTC Desire 510 realistically displays graphics, quickly switches between applications and ensures smooth playback of games, just like a premium smartphone.
Camera characteristics correspond to the middle-class smartphone. Main camera has 5 MP and can shoot video with a resolution of Full-HD. Front camera is suitable only for video conferencing, because its resolution is only 0.3 megapixels, i.e. snapshots will be no higher than VGA.
Price: 45$.
For more details, check out our web site: http://www.phonearena.com/reviews/HTC-Desire-510-Review_id3791 The HTC Desire 510 has the legitimate honor to be the first Android smartphone to ship with a 64-bit processor. Surprisingly, though, this isn't a hot-shot HTC flagship, but quite the opposite – a basic entry-level smartphone.
Buy newest smartphone models on Jiji – choose one from the hundreds of great offers from real sellers!