Australia, the land down under has given us some quite incredible persons who have become world-renowned celebrities. They range from great actors, musicians, producers and models who have carved a name for themselves in the showbiz industry.
You probably didn't know that some of these celebrities were Australian. The land down under has no doubt gifted the world with very talented people who have succeeded greatly in their respective fields which is why their names are featured on this list.
1. Hugh Jackman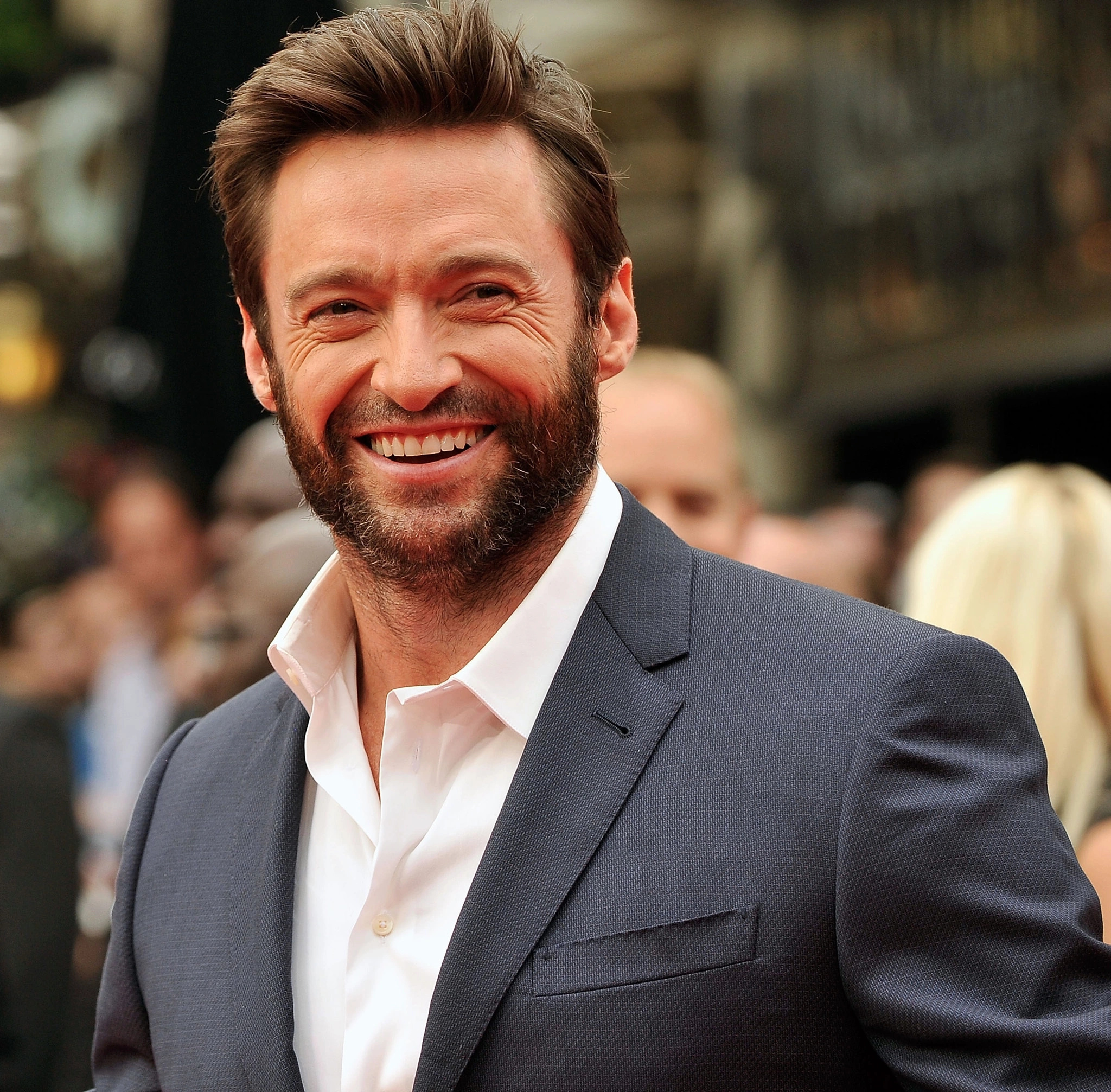 This Australian actor, singer, multi-instrumentalist, dancer, and producer was born Hugh Michael Jackman. He was born in Sydney, New South Wales, to Grace McNeil (Greenwood) and Christopher John Jackman, an accountant. He is the youngest of five children. His parents, both English, moved to Australia shortly before his birth. He also has Greek (from a great-grandfather) and Scottish (from a grandmother) ancestry. He is known worldwide thanks to his roles in big films often times as a superhero character.
He is also famous for is long-term role as Wolverine in the X-men series and also in the romantic-comedy fantasy Kate & Leopold(2001), Val Helsing(2004), Les Miserables(2012) and many others. He has had an Academy Award nomination for Best Actor and A Golden Globe Award for Best Actor, A Tony Award and an Emmy Award. With all those awards, no wonder the world knows his face and his name, he is no doubt quite accomplished.
2. Delta Goodrem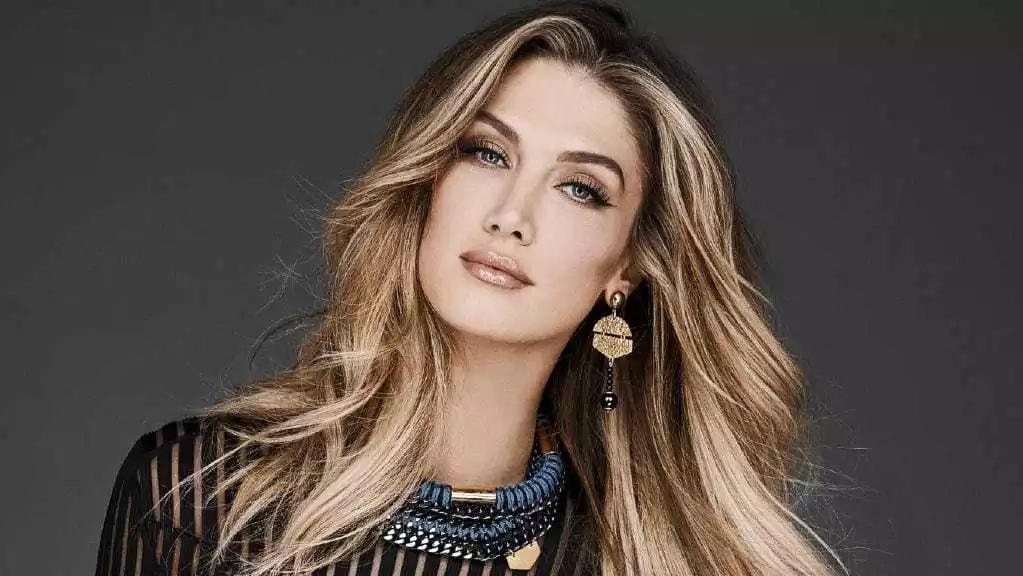 Delta Goodrem was born in 1984 in Sydney, New South Wales, Australia. Delta began singing and writing at a young age and made some guest appearances in various TV commercials and the Australian TV shows Hey Dad..! (1987), A Country Practice (1981) and Police Rescue (1989). When Delta was only 15 years old, she interested pop agent Glenn Wheatley so much so, that he decided to sign her to the Sony label.
After acting onthe popular soap Neighbours (1985) playing shy, wannabe singer-songwriter "Nina Tucker", 18 year old Delta Goodrem broke into the music scene with her breakthrough smash hit debut album "Innocent Eyes". With a mixture of strong vocals, inspiring lyrics and likable ballads, Delta was an overnight success story, well placed to take the leap from struggling singer to international pop star.
3. Simon Baker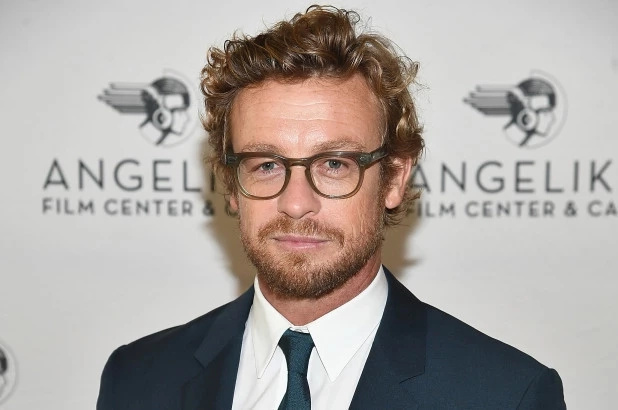 Simon Baker was first recognized in 1992, when he received Australia's prestigious Logie award for Most Popular New Talent. Upon relocating to Los Angeles with his family, Baker was immediately cast in the Academy Award winning film L.A. Confidential (1997).
Received a star on the Hollywood Walk of Fame at 6352 Hollywood Boulevard in Hollywood, California, on February 14, 2013. He is famous for his starring roles as Nick Fallin on The Guardian (2001) and as Patrick Jane on The Mentalist (2008).
4. Mel Gibson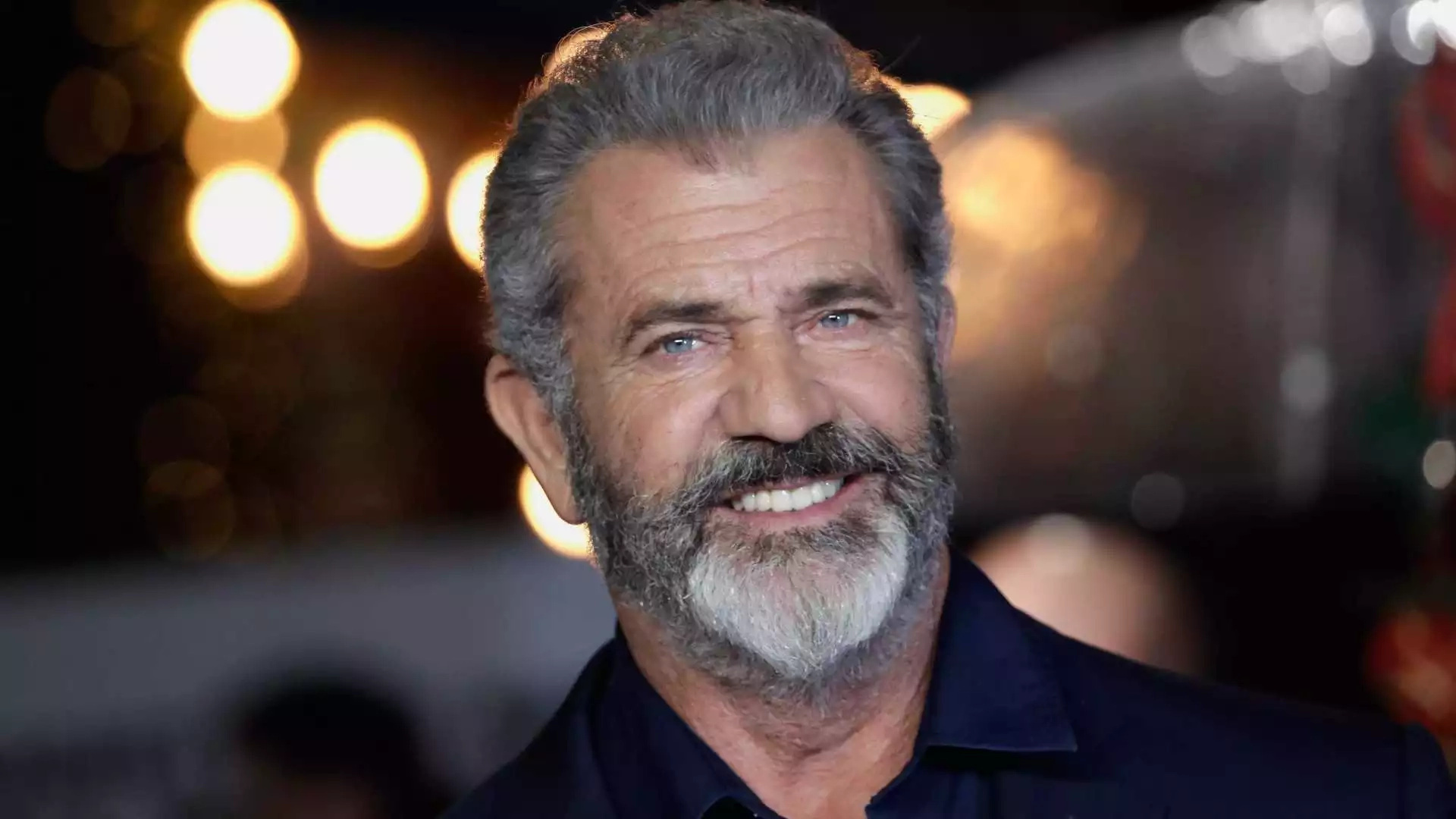 Mel Columcille Gerard Gibson was born January 3, 1956 in Peekskill, New York, USA, as the sixth of eleven children of Hutton Gibson, a railroad brakeman, and Anne Patricia (Reilly) Gibson (who died in December of 1990). His mother was Irish, from County Longford, while his American-born father is of mostly Irish descent.
Mel and his family moved to Australia in the late 1960s, settling in New South Wales, where Mel's paternal grandmother, contralto opera singer Eva Mylott, was born. He was the first Australian actor to be paid $1,000,000 for a film role.
Gibson has been voted the most powerful Christian in Hollywood in a poll by religious website Beliefnet.com in October 2007.He was awarded the honorary A.O. (Officer of the Order of Australia) in the 1997 Queen's Birthday Honours List for his services to the Australian film industry.
5. Paul Hogan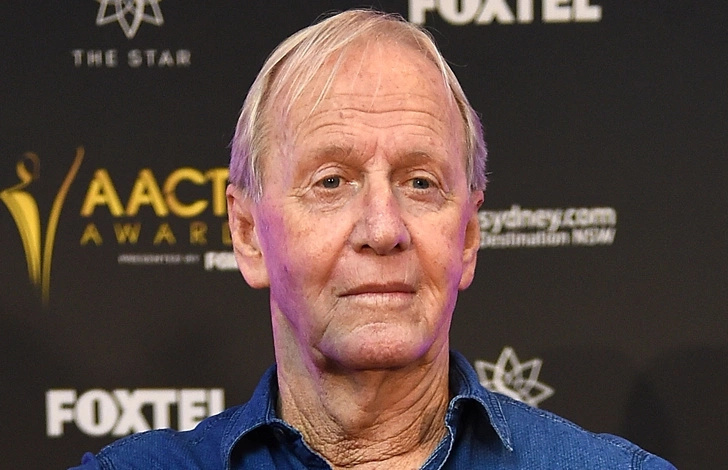 Paul Hogan became a worldwide success with his irresistible comic performance in Crocodile Dundee (1986), which he created and co-wrote. This earned him a Golden Globe Award for Best Actor as well as an Academy Award nomination (for Best Screenplay). The versatile actor got his start in Australian television in a recurring role as comic relief on A Current Affair (1971).
An expanded version entitled The Paul Hogan Show (1973) premiered on Australia's Nine Network and quickly propelled him to the top of the ratings chart. His dramatic role on the critically acclaimed television series Anzacs (1985) and his work in promoting Australia worldwide invested him into the Order of Australia and led to his appointment as "Australian of the Year".
6.AC/DC
AC/DC is a legendary rock band from Australia, formed in Sydney in 1973 by brothers Malcolm and Angus Young. AC/DC have sold more than 200 million records worldwide, including 71.5 million albums in the United States, adding them to the list of highest-certified music artists in the United States
7. Kylie Ann Minogue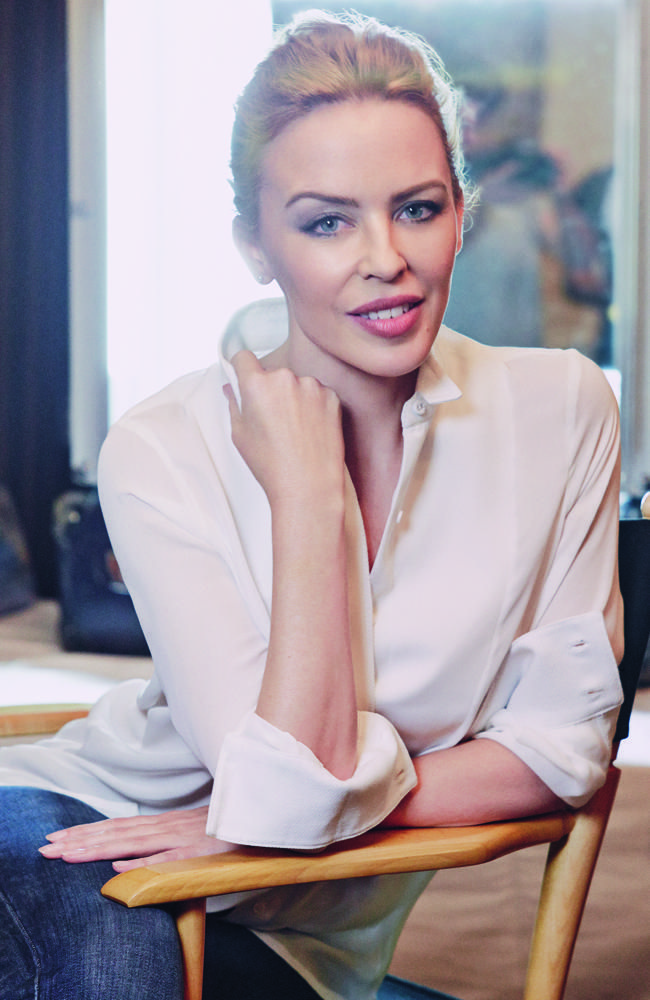 Kylie was born on 28 May, 1968. The eldest of three children, Kylie's acting career began early, but it was her role as "Charlene" in the Australian soap, Neighbours (1985), which established Kylie as an international star.
8. Jeff Fatt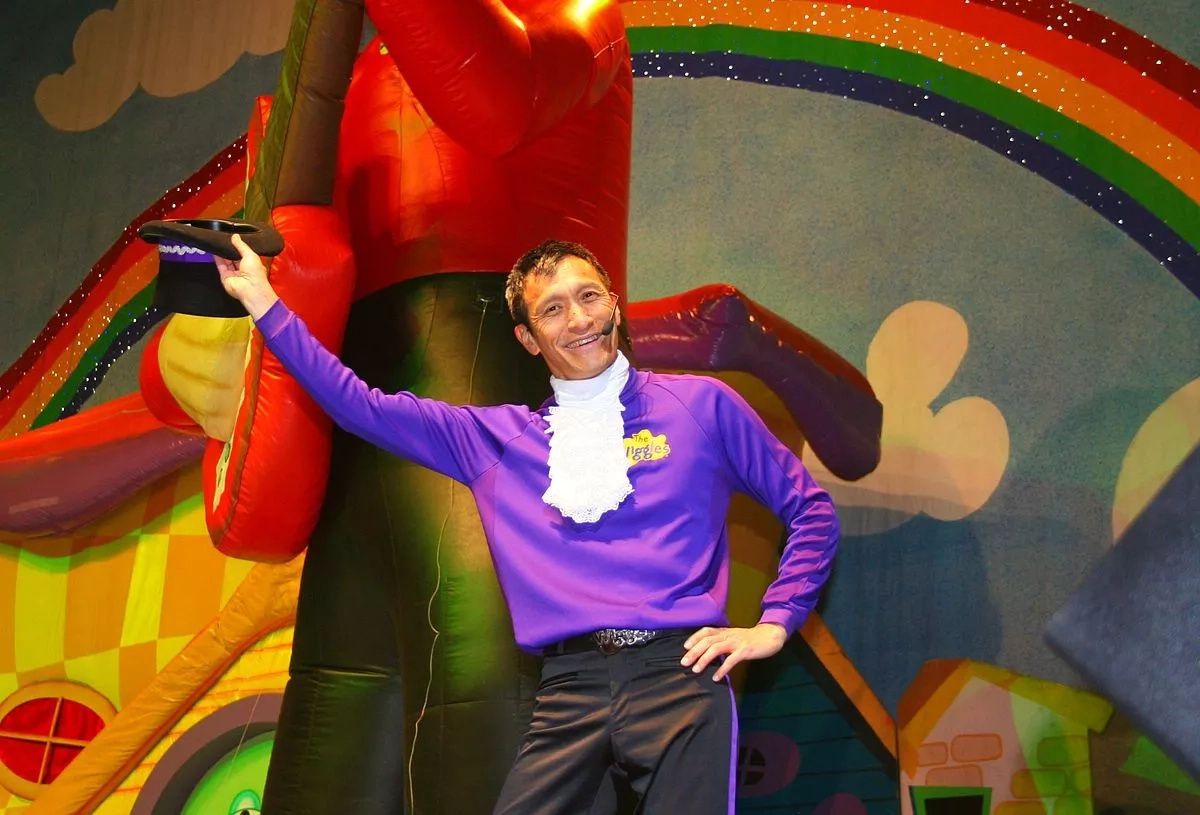 Jeff Fatt was born on July 21, 1953 in Australia and he is a musician and actor. He was a member of the children's group The Wiggles from its founding in 1991 to 2012, and was also in the 1980s and 1990s pop band The Cockroaches.
After The Cockroaches disbanded in the early 1990s, Anthony Field asked Fatt, who was renovating his house at the time, to help them record The Wiggles' first album in 1991. Fatt, along with the original members of The Wiggles, was awarded an honorary doctorate degree from Australian Catholic University in 2006. All five members of the band were awarded another honorary doctoral degree in 2009 from Macquarie University. Fatt also received an ARIA Hall of Fame Award with The Wiggles in 2011.
9. Anthony Field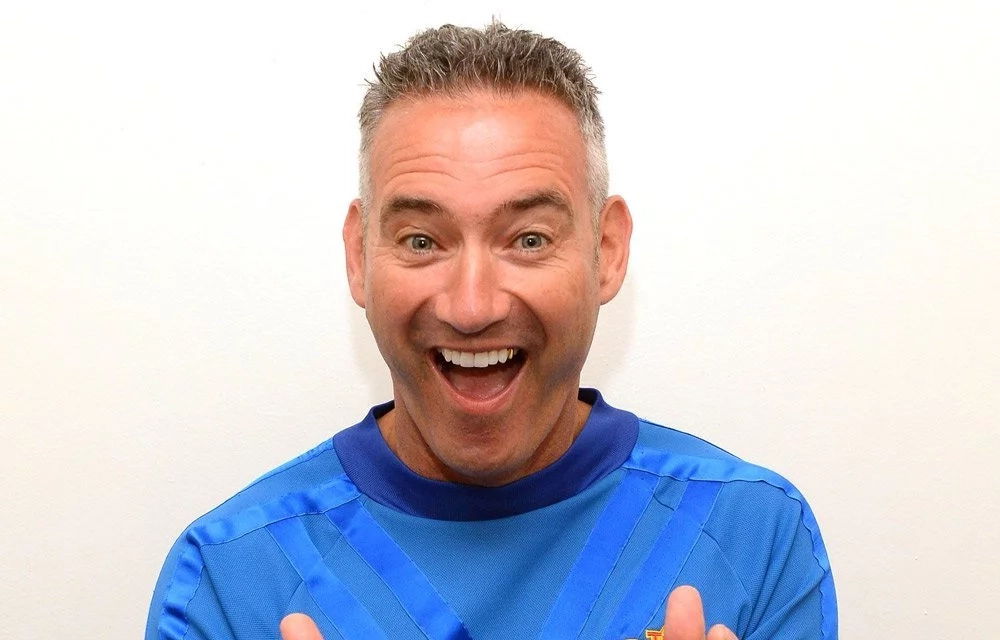 Anthony was once a member of the band, The Cockroaches, with fellow Wiggler Jeff Fatt. He has a background in Early Childhood Education. While studying this field, he met Greg Page and Murray Cook, and voilà! The Wiggles were born. Anthony currently resides in his homeland, Australia.
10. Cathy Freeman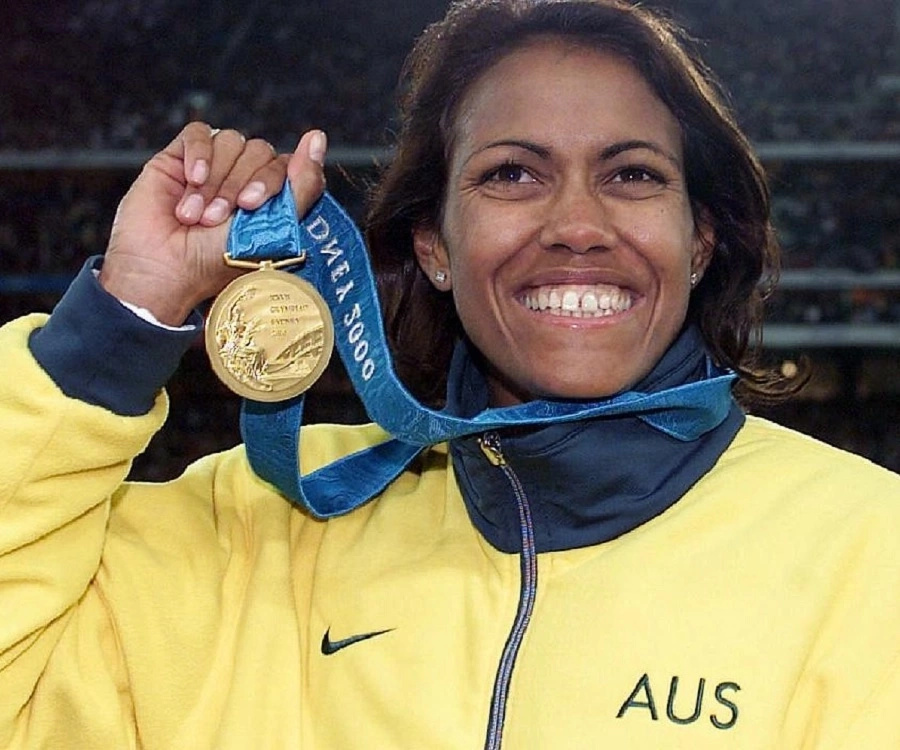 Cathy Freeman was born on February 16, 1973 in Mackay, Queensland, Australia as Catherine Astrid Salome Freeman.Cathy Freeman is a former Australian sprinter and Olympic medallist. She won a silver medal at the 1996 Olympics followed by gold at the 2000 summer Olympics.
Her remarkable success at the Auckland Commonwealth Games in which she won a gold medal ensured the triumph of first female Australian Aboriginal to win gold medal at an international athletics event.
She lit the Olympic Flame at the 2000 Summer Olympics. Apart from that, she is honoured with the titles like Australian of the year, the World Sportswoman of the year and so on. She announced her retirement from athletics in 2003. After her retirement, she is involved with her non-profit organization, the Catherine Freeman Foundation.
11. Elle Macpherson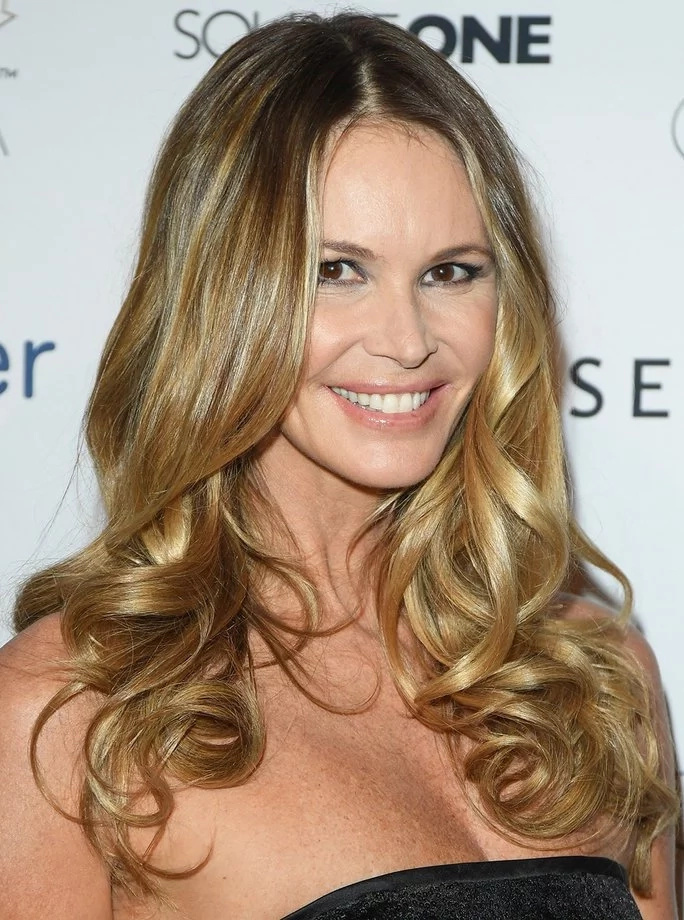 Elle Macpherson was born on March 29, 1964 in Cronulla, Sydney, New South Wales, Australia as Eleanor Nancy Gow. She is an actress and producer, known for The Edge (1997), Batman & Robin (1997) and If Lucy Fell (1996). She has been married to Jeffrey Soffer since July 2013.
12. Kerry Packer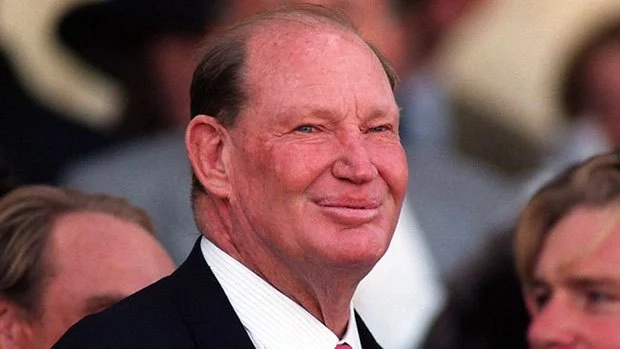 Kerry Packer was born on December 17, 1937 in Sydney, New South Wales, Australia as Kerry Francis Bullmore Packer. He was a producer, known for Channel Nine Cricket (1979), WCW Thunder (1998) and The Frost Programme (1977). He was married to Roslyn Redman Weedon. He died on December 26, 2005.
13. Chris Hemsworth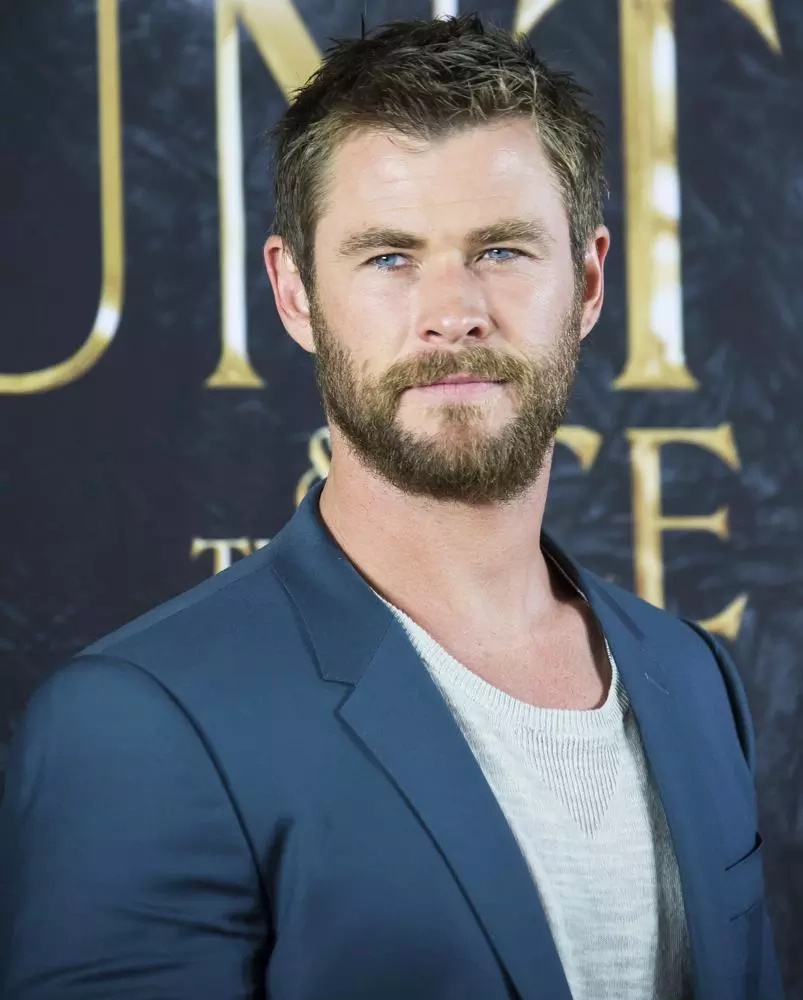 Chris Hemsworth was born in Melbourne, Australia, to Leonie (van Os), a teacher of English, and Craig Hemsworth, a social-services counselor. His brothers are actors Liam Hemsworth and Luke Hemsworth. He is of Dutch (from his immigrant maternal grandfather), Irish, English, Scottish, and German ancestry. His uncle, by marriage, was Rod Ansell, the bushman who inspired the film Crocodile Dundee (1986).
His first Hollywood appearance was in Star Trek (2009), but it was his titular role in Thor (2011) which propelled him to prominence worldwide. He reprised the character in the science fiction blockbuster The Avengers (2012).
14. Liam Hemsworth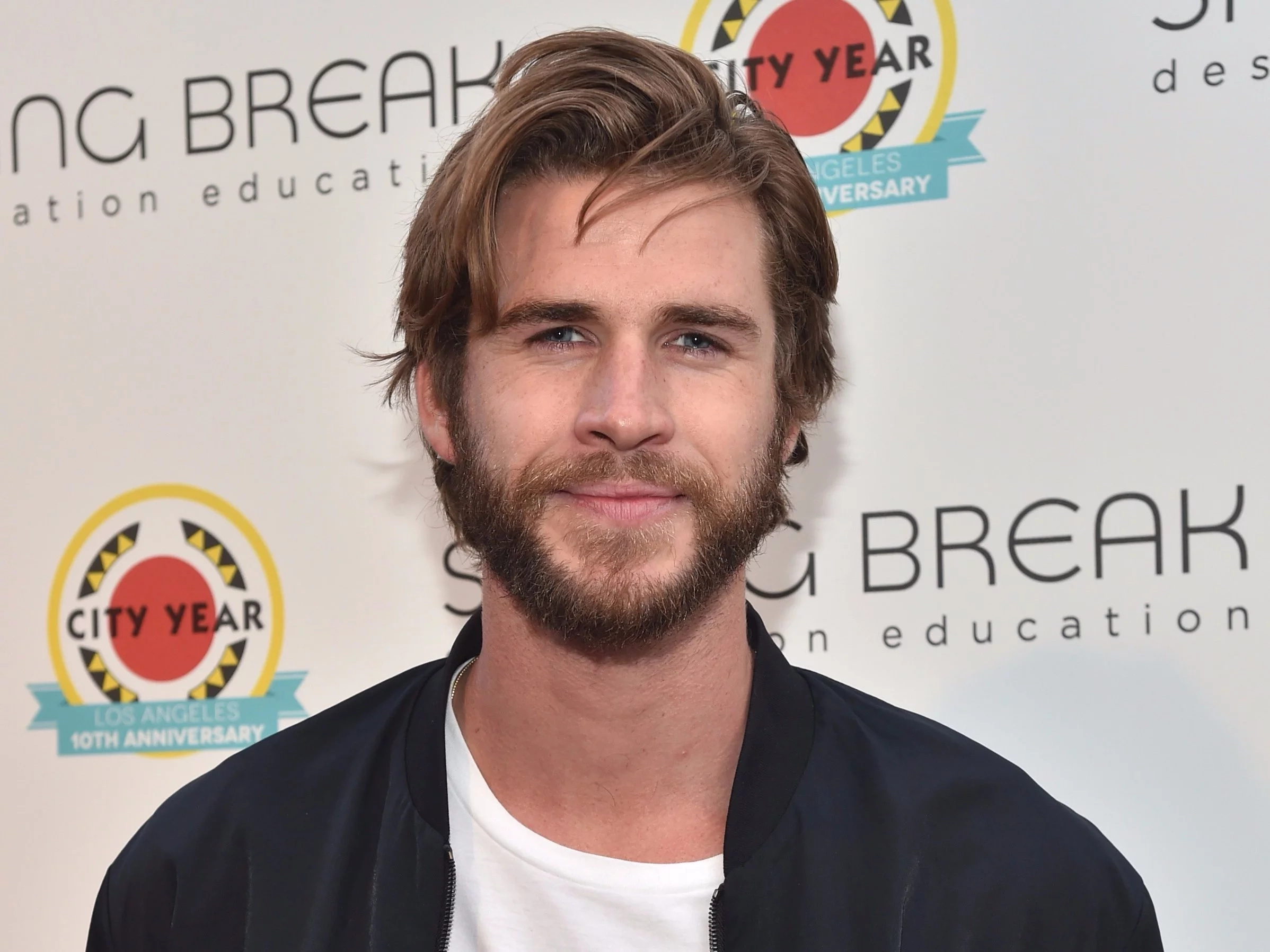 Liam Hemsworth was born on January 13, 1990, in Melbourne, Australia, and is the younger brother of actors Chris Hemsworth and Luke Hemsworth. He is the son of Leonie (van Os), a teacher of English, and Craig Hemsworth, a social-services counselor. He is of Dutch (from his immigrant maternal grandfather), Irish, English, Scottish, and German ancestry.
Following in the footsteps of his older brothers, who went into acting in their teens, Liam scored his first audition at age 16 and appeared on the Australian TV series Home and Away (1988) and McLeod's Daughters (2001) before taking on a recurring character role on the soap opera Neighbours (1985), in which his brother Luke had also appeared. Roles on TV shows The Elephant Princess (2008) and Satisfaction (2007) followed before Liam moved to the United States to pursue a big-screen career.
15. Naomi Watts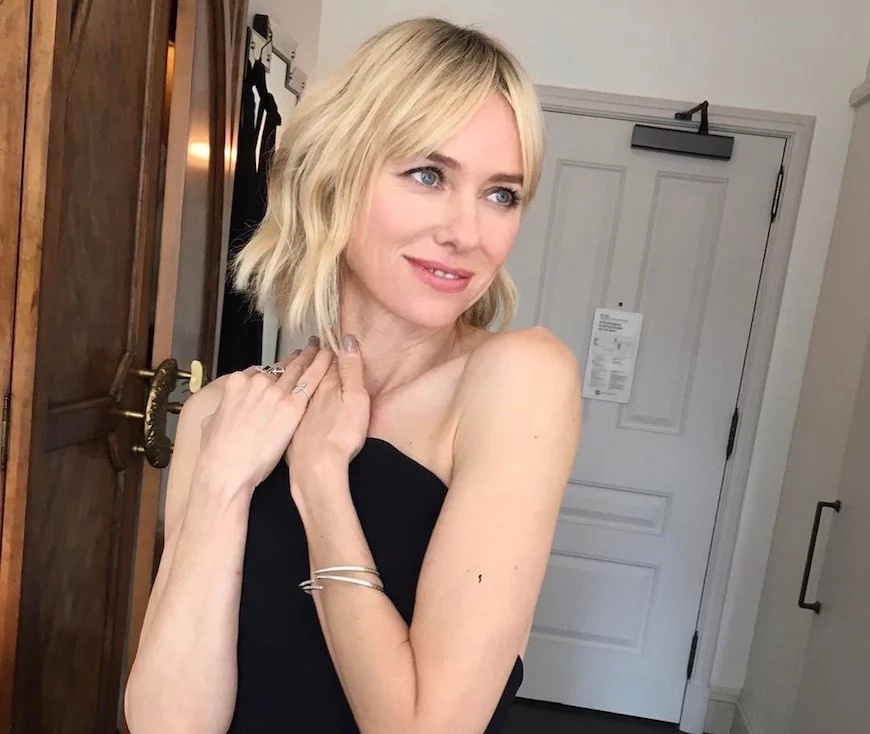 Naomi Ellen Watts was born on September 28, 1968 in Shoreham, England, to Myfanwy Edwards "Miv" (Roberts), an antiques dealer and costume/set designer, and Peter Watts (Peter Anthony Watts), the road manager to Pink Floyd.
Starred in and produced 2001's Ellie Parker (2001), which was made into a kind of cult classic about a struggling actress in Hollywood and the nightmares she encountered. The movie resurfaced in 2005 at the SunDance Film Festival.
It wasn't until David Lynch cast her in the critically acclaimed film Mulholland Drive (2001) that she began to become noticed. Her part as an aspiring actress showed her strong acting ability and wide range and earned her much respect, as much as to say by some that she was overlooked for a Oscar nomination that year. Stardom finally came to Naomi in the surprise hit The Ring (2002), which grossed over $100,000,000 at the box-office.
16.Cate Blanchett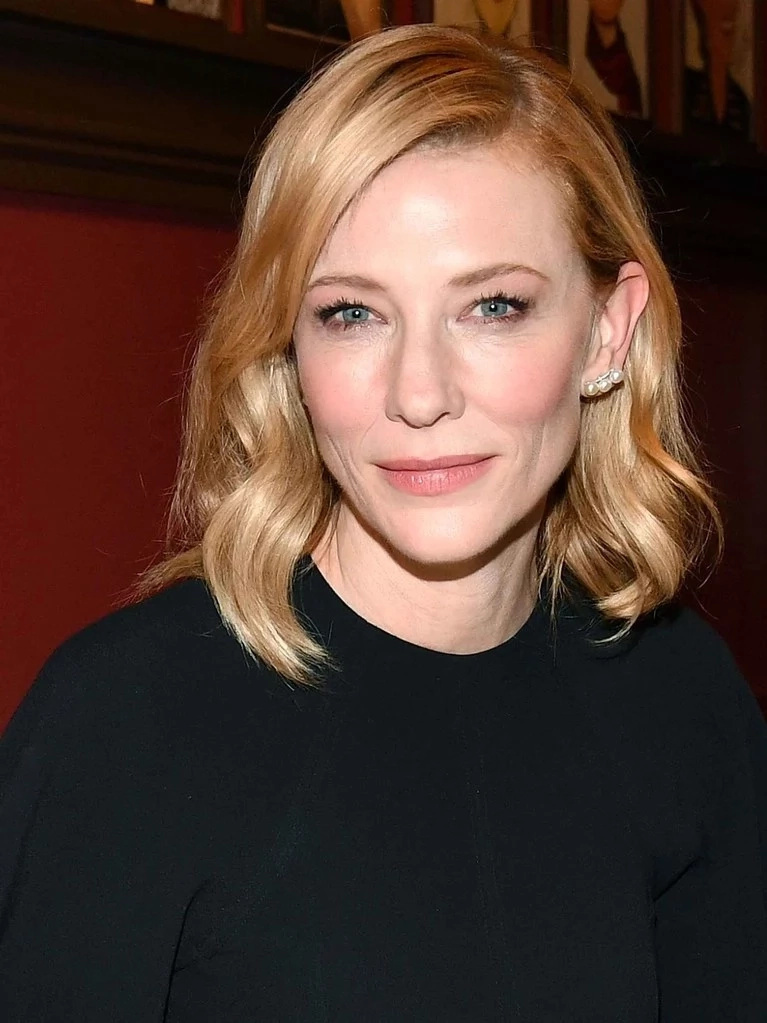 Cate Blanchett was born on May 14, 1969 in Melbourne, Victoria, Australia. Cate graduated from Australia's National Institute of Dramatic Art in 1992 and, in a little over a year, had won both critical and popular acclaim. On graduating from NIDA, she joined the Sydney Theatre Company's production of Caryl Churchill's "Top Girls", then played Felice Bauer, the bride, in Tim Daly's "Kafka Dances", winning the 1993 Newcomer Award from the Sydney Theatre Critics Circle for her performance.
From there, Blanchett moved to the role of Carol in David Mamet's searing polemic "Oleanna", also for the Sydney Theatre Company, and won the Rosemont Best Actress Award, her second award that year. She then co-starred in the ABC Television's prime time drama Heartland (1994), again winning critical acclaim. In 1995, she was nominated for Best Female Performance for her role as Ophelia in the Belvoir Street Theatre Company's production of "Hamlet". Other theatre credits include Helen in the Sydney Theatre Company's "Sweet Phoebe", Miranda in "The Tempest" and Rose in "The Blind Giant is Dancing", both for the Belvoir Street Theatre Company.
17. Eric Bana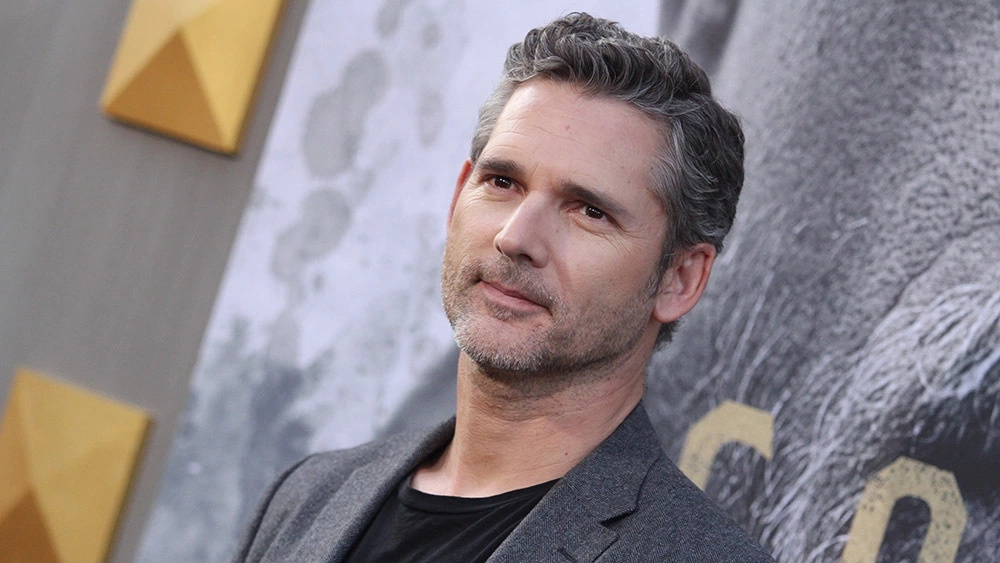 Eric Bana was born Eric Banadinovic on August 9, 1968, in Melbourne, Victoria, Australia. Young Bana grew up in suburban Melbourne. He was popular among his schoolmates for his talent of making comic impressions of his teachers. At that time, he was fond of Mel Gibson in Mad Max (1979) and also decided to become an actor. He moved to Sydney and worked odd jobs to support himself.
In 1991, he began a career as a stand-up comedian, while working as a barman at Melbourne's Castle Hotel. In 1993, Bana made his television debut on Steve Vizard's Tonight Live with Steve Vizard (1990) talk show, then joined the Full Frontal (1993) TV-series. He gained popularity for making impressions of Arnold Schwarzenegger, Sylvester Stallone, Tom Cruse and "Colombo". In 1996, he started his own show titled Eric (1997), then launched a comedy series titled The Eric Bana Show Live (1997). The show was canceled for the lack of substantial audience, however, in 1997, Bana received the Logie Award for "Most Popular Comedian" for his work on The Eric Bana Show Live (1997).
18. Caitlin Stasey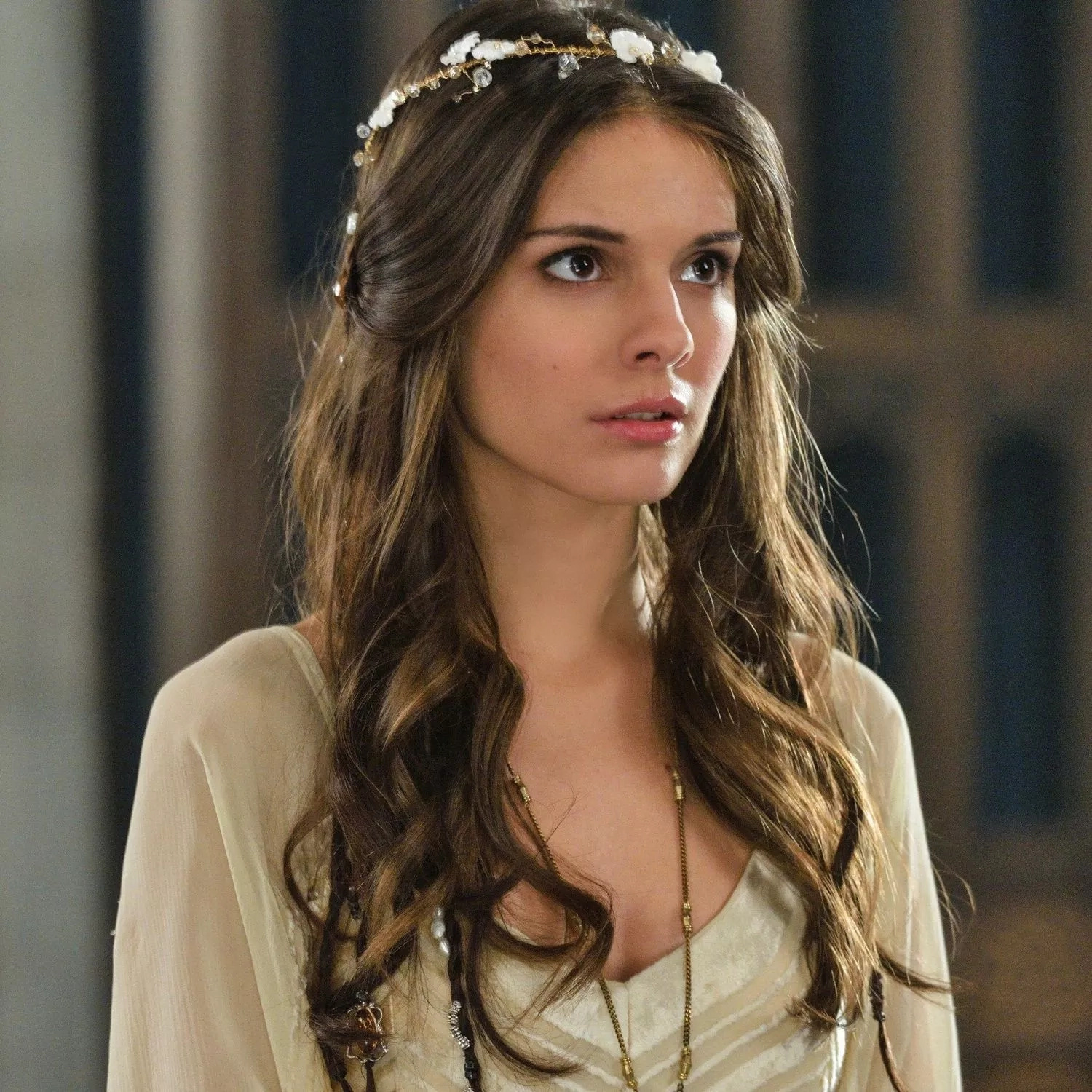 Caitlin Jean Stasey is an Australian actress who is well known for her roles as Francesca Thomas in The Sleepover Club (2003), Rachel Kinski in Neighbours (1985) and Ellie Linton in the film adaptation of John Marsden's best seller 'Tomorrow When the War Began'
Caitlin is from Victoria, Australia, She began taking an interest in acting/performing when she was about six years of age. She also has an active interest in writing screenplays and documentary film making.
Caitlin was featured as part of the Australian Girls Choir in a Qantas commercial, singing "I Still Call Australia Home" and traveled the world as a member of the choir to film the commercial in 2000 before the Sydney Olympics. This commercial was named the "Greatest Australian Commercial" on 20 to 1.
In Caitlin's early years she played the role of Francesca "Frankie" Thomas which made a hit in both Australia, UK and Americas Nickelodeon TV. Her role in Tomorrow, When the War Began (2010) was highly praised by critics and won her an IF (inside film) award in 2010 for best actress. one of the most prestigious film awards in Australia.
19. Barry Humphries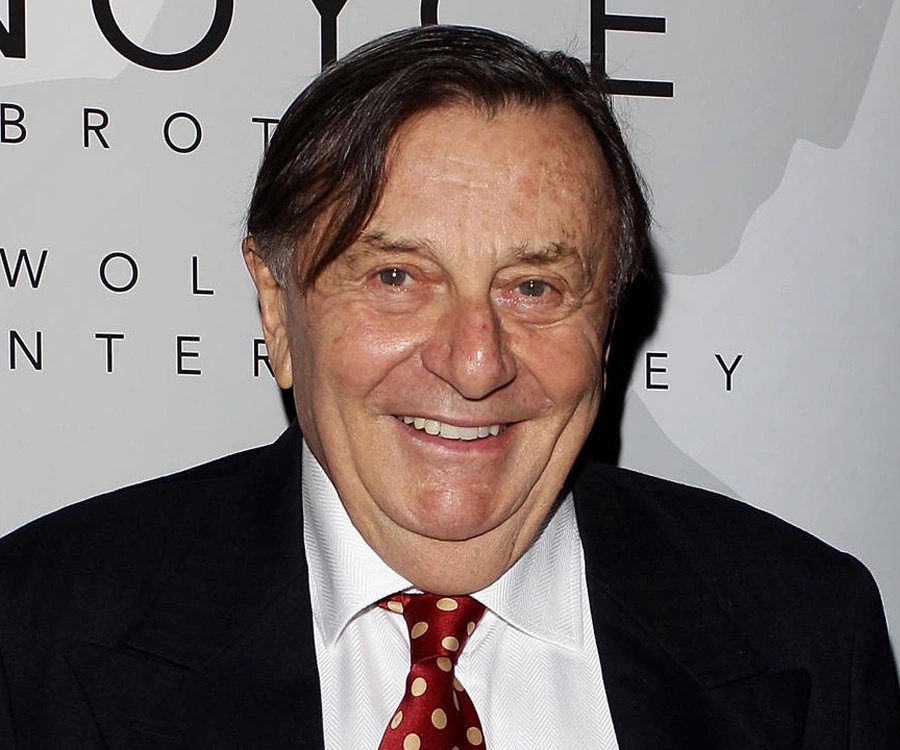 His father was an affluent construction manager. Barry was a very intelligent boy who attended Melbourne University. There, he began in revues and doing some impersonations. He moved to London around 1960 and began his TV career. He has created numerous characters, including Dame Edna Everidge and Sir Les Patterson.In 2000, received a Special Tony Award for a Live Theatrical Presentation, for his one-person show titled "Dame Edna: The Royal Tour."
Barry Humphries was one of the hosts at "The Royal Pop Concert" in Buckingham Palace, London on June, 4th, 2002. He appeared as Dame Edna Everage and Sir Les Patterson and had the great honor to announce Queen Elizabeth II. He was also awarded the A.O. (the Officer of the Order of Australia) in the 1982 Queen's Birthday Honours List for his services to Theatre.
20. Heath Ledger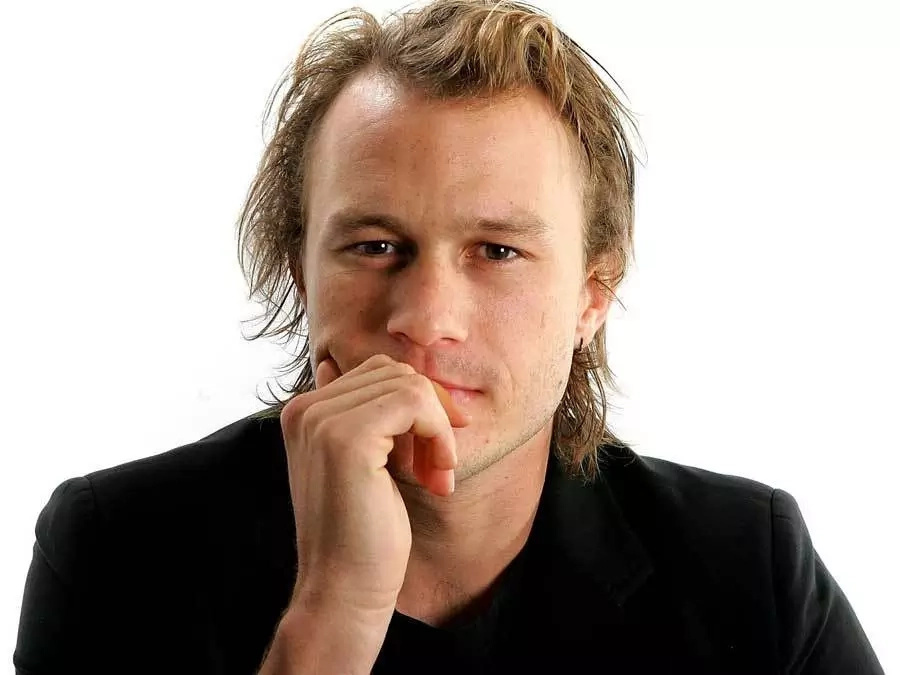 Heath was known in his roles in nineteen films, including 10 Things I Hate About You (1999), The Patriot (2000), A Knight's Tale (2001), Monster's Ball (2001), Ned Kelly (2003), The Brothers Grimm (2005), Lords of Dogtown (2005), Brokeback Mountain (2005), Casanova (2005), Candy (2006), I'm Not There. (2007), The Dark Knight (2008) and The Imaginarium of Doctor Parnassus (2009). He also produced and directed music videos and aspired to be a film director.
A few months before his death, Ledger had finished filming his performance as the Joker in 'The Dark Knight (2008). His untimely death cast a somber shadow over the subsequent promotion of the $185 million Batman production. Ledger received more than thirty posthumous accolades for his critically acclaimed performance as the Joker, the psychopathic clown prince of crime, in the film, including the Academy Award for Best Supporting Actor, a Best Actor International Award at the 2008 Australian Film Institute Awards (for which he is the second actor to win an acting award posthumously after Peter Finch who won an Oscar for Network (Best Actor 1977)), the 2008 Los Angeles Film Critics Association Award for Best Supporting Actor, the 2009 Golden Globe Award for Best Supporting Actor – Motion Picture, and the 2009 BAFTA Award for Best Supporting Actor.
21. Rusell Crowe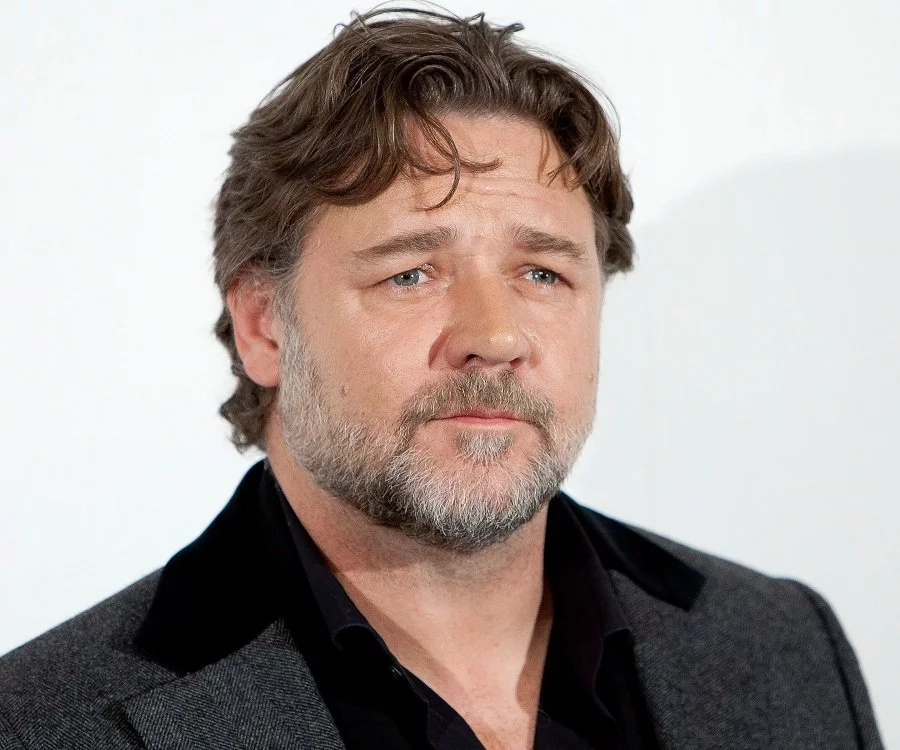 Russell Ira Crowe was born in Wellington, New Zealand, to Jocelyn Yvonne (Wemyss) and John Alexander Crowe, both of whom catered movie sets.Beginning as a child star on a local Australian TV show, Russell's first big break came with two films … the first, Romper Stomper (1992), gained him a name throughout the film community in Australia and the neighboring countries. The second, The Sum of Us (1994), helped put him on the American map, so to speak.
Russell's third American film, brought him the US fame and attention that his fans have felt he deserved all along. Missing the Oscar nod this time around, he didn't seem deterred and signed to do his first film with The Walt Disney Company, Mystery, Alaska (1999). He achieved even more success and awards for his performances in Gladiator (2000) and A Beautiful Mind (2001).
22. Steve Irwin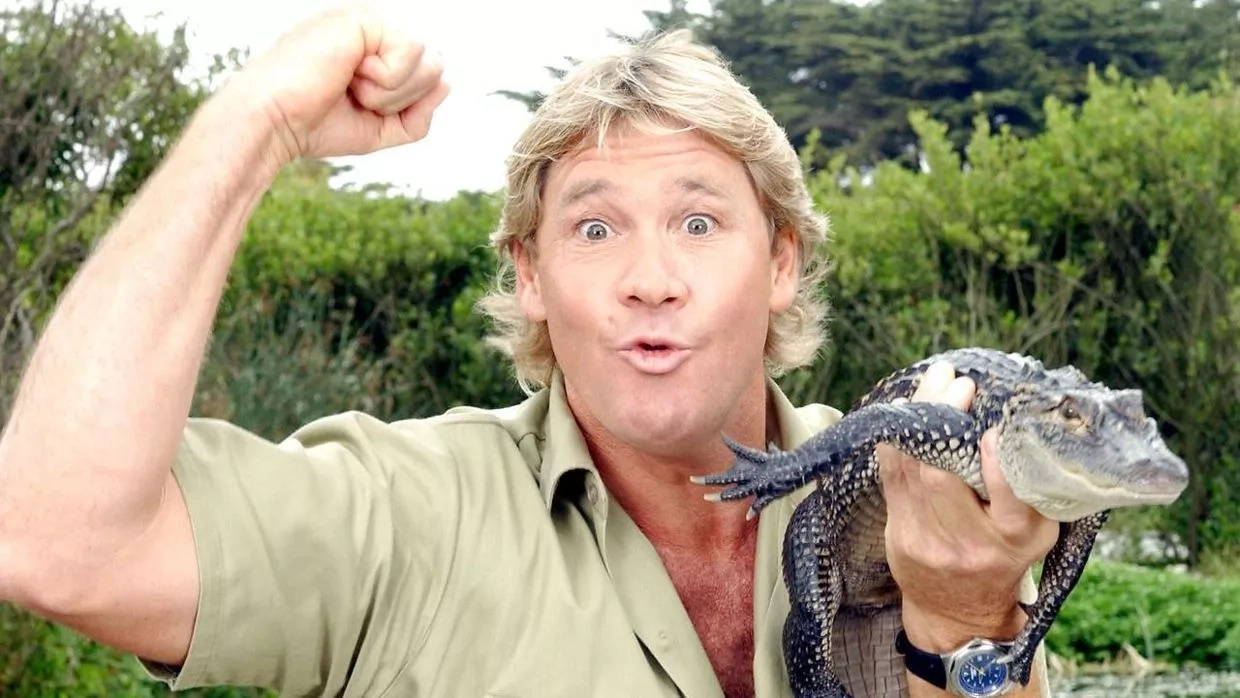 Steve Irwin was born in 1962 to parents Lyn and Bob Irwin, who were animal naturalists. He shared the love for animals all his life, stemming from being raised at the Queensland Reptile and Fauna Park. There, he partook in daily duties of animal feeding and care. He quickly established himself with the Queenland's government on the process of the country's Crocodile Relocation Program, in which the reptiles could be transferred and relocated to proper localties in the most absolute humane, non-tranquilizing manner.
He frequently implements the non-tranquilizing factor in his televison show The Crocodile Hunter's Croc Files (1999).
In 1992, Steve married Terri Raines, a young American whom he met when she visited the zoo. She co-starred with him in The Crocodile Hunter (1996), and traveled with him to help educate the public about the care and responsibility we all have to the natural world. They had two children, daughter, Bindi Sue Irwin, born July 24, 1998 and son Robert Clarence Irwin, born 1st of December, 2003 Sadly, Steve died on 4 September 2006, as a result of a stingray attack.
23. Greg Page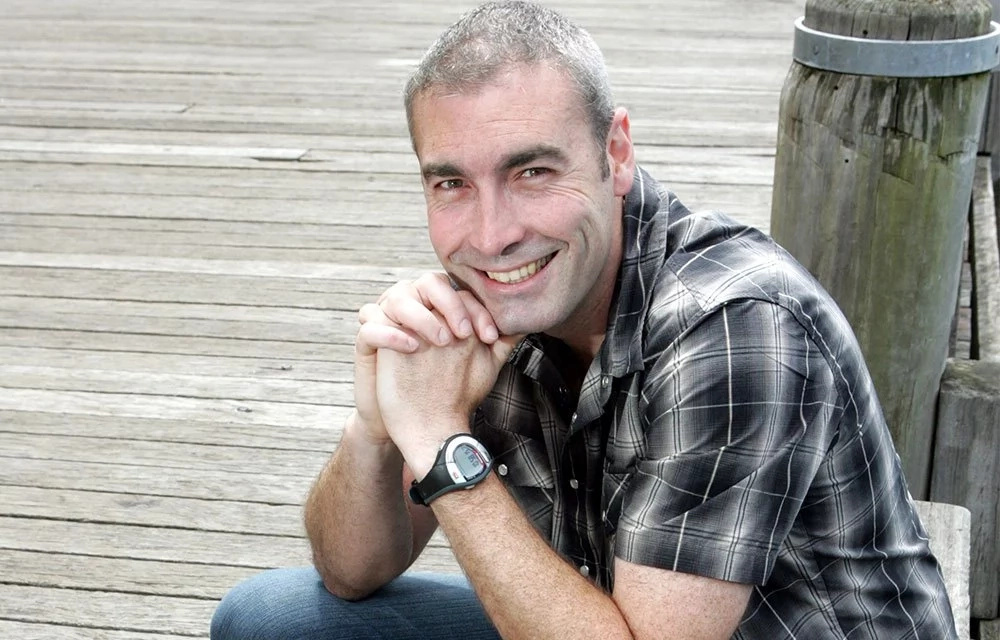 Greg Page was born on January 16, 1972 in Sydney, New South Wales, Australia as Gregory John Page. He is an actor, known for Life as We Know It (2010), Knocked Up (2007) and Just Like Heaven (2005). He has been married to Vanessa Miller since 2010. They have two children.
24. Julian Assange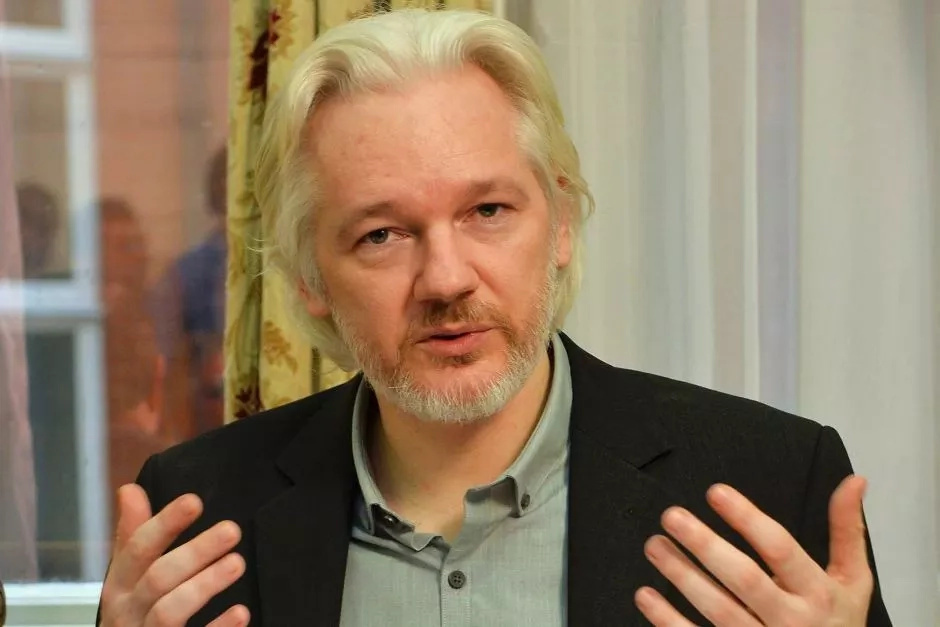 The Wikileaks founder Julian Assange was born on July 3, 1971 in Townsville, Queensland, Australia as Julian Paul Assange. He is a producer and director, known for Mediastan (2013), Collateral Murder (2010) and The Engineer (2013).
25. Isabel Lucas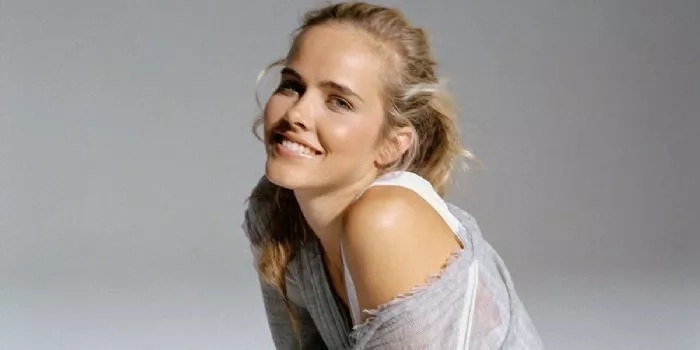 Isabel was born in Melbourne, Australia to an Australian father and a Swiss mother. Isabel was always involved in drama during her time at school. She went on to study drama at the Victorian College of Arts and Queensland University of Technology. She never auditioned for roles until she was discovered by her agent in 2002. She auditioned for the part of Kit Hunter on Home and Away (1988). They felt she wasn't right for the part but were sufficiently impressed and created a new role for her, Tasha. She spent 3 years playing her first television role and won a Logie Award (for new popular talent) for her performance. In 2008, she moved to Los Angeles. Her breakthrough role came in Transformers: Revenge of the Fallen (2009).
26. Emily Browning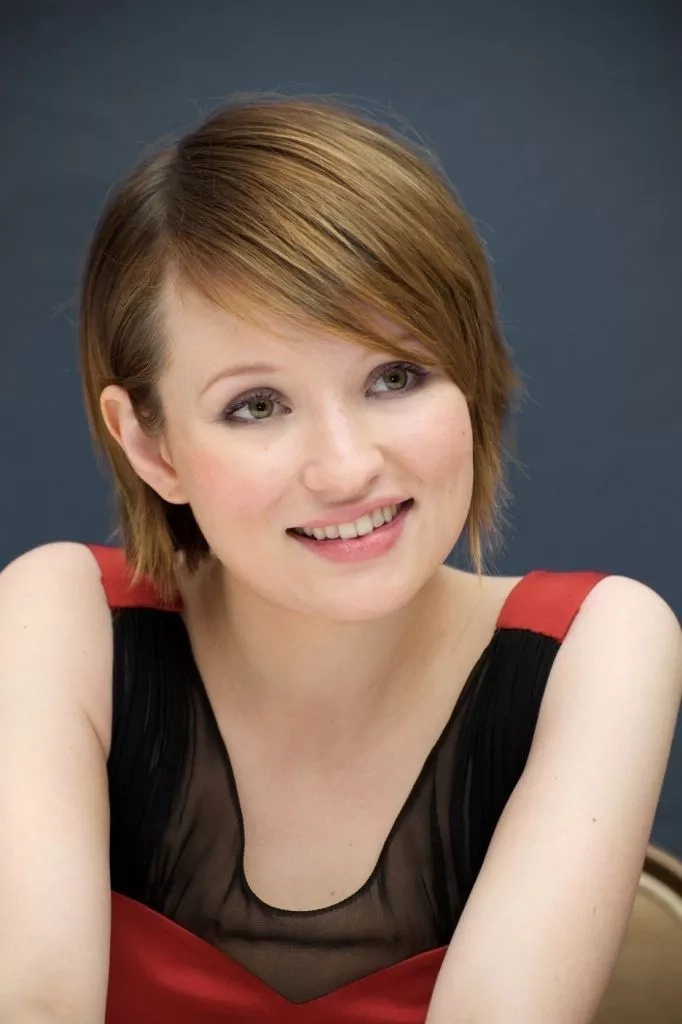 Australian actress Emil Jane Browning was born in 1988 in Melbourne, Australia.Her start in acting came after a classmate's father, involved in the acting business, noticed her "acting all ditsy" in a school play. Emily found an agent and was soon filming on location for the Hallmark TV-movie, The Echo of Thunder (1998). She received more roles from there, including parts in The Man Who Sued God (2001), opposite Billy Connolly, and Ned Kelly (2003), opposite Heath Ledger and Orlando Bloom. In that film, she had to hug Heath Ledger, and she said that all of her friends, who went to see the film, at the same time sent her a barrage of text messages about how lucky she was!
Her big break came when she was on a press tour in LA for Ghost Ship (2002), that was filmed in Australia and released in America. In the same year, she won an Australian Film Institute Award for Best Young Actress, and was nominated for the same award, the next year.
And with Emily Browning we end our list of incredible Australians!