Wealthy people do not normally reveal how much they spend. Therefore, it is unlikely that we will ever find out how much the president's house or the one belonging to the head of Exxon Mobil cost.
However, we can assess the houses of show-business stars and look at the palaces where they live! Let's check out together who owns the most expensive house in Nigeria today!
---
Buy mansions on Jiji at reasonable prices, choosing the best offer from the widest range of real estate offers in Nigeria!
---

Timaya
The star says that he had been looking long enough among expensive mansions in Nigeria before buying himself a place to live.
Finally, he made up his mind and invested into an approximately #100 000 house at Eliozu around the Christmas Eve. The mansion is snow white and freshly built. Enetime Alfred Odom aka Timaya has recently moved in there together with his daughter Emma.
Don Jazzy
By far the richest producer and second wealthiest musician in Africa bought himself a house worth N160 mln in 2012. According to our estimations, this brand owner and songwriter currently possesses the most expensive house in Nigeria.
Wasiu Ayinde
Mind-blowingly wealthy leader of Fuji artiste owns several mansions in Ijebu and Lagos.
In 2012 he finally completed the construction of his own Omoojusagbola House on the occasion of his 55th birthday. Generally acknowledged as an architectural jewel, the palace is estimated about N 100 mln. His wife and kids reside in a different house located in Ontario, Canada.
Ini Edo
The outstanding Nigerian actress built herself a luxurious mansion after the separation with the entrepreneur Philip Ehiagwina.
The house is said to be worth N70 mln and is located in the vicinity of the star's brothers' homes. Many people consider this cozy nook to be one of the most beautiful mansions in Nigeria.
Davido
Together with his elder brother Adewale Adeleke, Davido owns HKN Music. He is one of the most famous rappers in Nigeria. He has two houses in the luxurious area of Lekki as well as a getaway dwelling in Atlanta, US.
In 2014, he bought a house in Lekki worth N45 million. His 4 bedrooms are integrated into the duplex double house in Lekki. This elegant mansion is considered to be the most luxury homes Nigeria has got, with the interior worth N140 million. Last year the star informed his Instagram followers about buying a romatic country house. His daughter received the largest room in the house, situated in Atlanta, USA.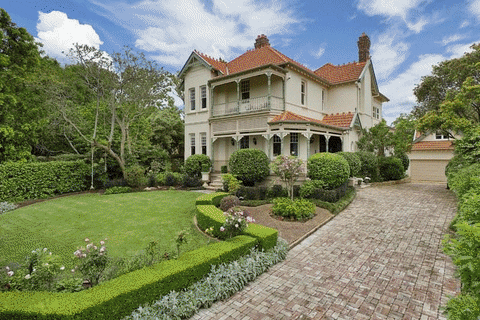 ---
Any goods can be purchased on Jiji quickly and conveniently: an intelligent search system with filters and direct interactive communication with sellers will help you make a purchase in just a couple of clicks. A reliable system of site protection will ensure your 150% safety from scammers!
And… we made online shopping on Jiji even easier, more convenient and more profitable for you! Install Jiji app now – and you'll understand why the application is already used by 5 000 000 users!
# nigerian bungalow houses # most expensive car in nigeria 2017