While we've been focusing on famous Hollywood families like the Smiths, the Kardashians, and the Cyruses, we've missed out on the most interesting acting clan perhaps ever. The fact is: No Hollywood clan can compete with the Skarsgårds!
The Skarsgårds are Big in Sweden and are on their way to becoming Very Big in America. Stellan Skarsgård, an acclaimed Swedish actor, has eight children, four of whom are actors. You already know Alexander from True Blood and Big Little Lies. His younger brother, Bill, hit it big playing Pennywise in IT. As at April 2018, Gustaf is making his debut in Season 2 of Westworld.
If anyone deserves a reality TV show filmed about their family, it's this warm, talented clan. We can see the show playing out: Stellan's unconventional parenting, boisterous actor-brothers arguing over political issues in their cozy light-wood summer cottage, and dinner party conversations filmed late into the night. If you think we sound crazily enthusiastic, it's only because you haven't met them yet. Welcome. Welcome to the future.
1. Stellan Skarsgård: The Patriarch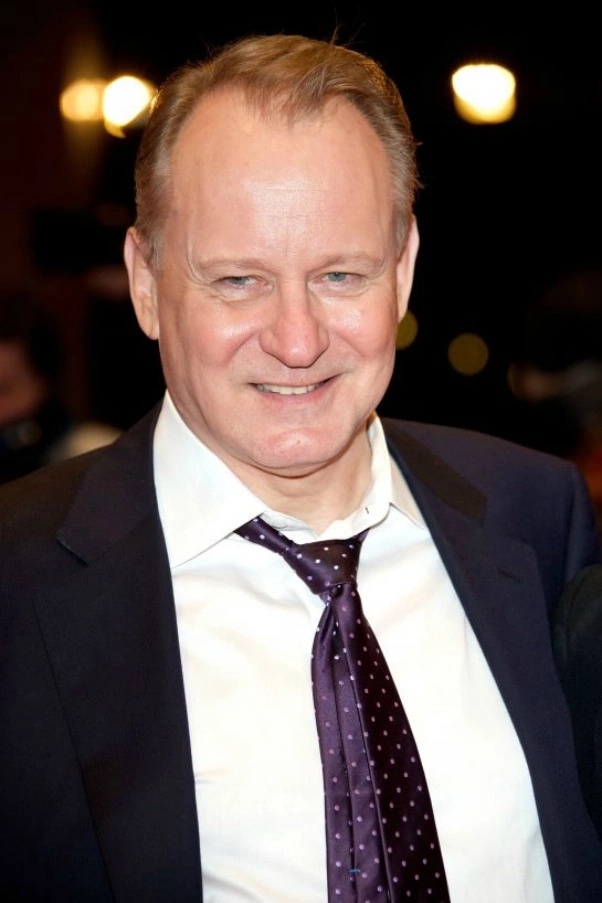 Where You Know Him From: Odds are, if you've seen a Swedish movie (including The Girl With the Dragon Tattoo), you've seen Stellan. In terms of Hollywood, Stellan played Eric Selvig in Thor, Bill in Mamma Mia, Bootstrap Bill Turner in the Pirates of the Caribbean movies, and Gerald Lambeau in Good Will Hunting.
But we don't just love Stellan for his acting. we love him for his outspoken opinions on parenting, which would make him the perfect character on a TV show. "From the age of 16, it's not your business what they decide to do in life, you have to let them make those decisions themselves," he told Swedish publication Aftonbladet. "Otherwise they will probably accuse you of ruining their lives, or think that they have a good life thanks to dad, and that would be equally horrific."
He's groomed a clan of argumentative, opinionated kids. "I have tried to teach them to question everything. This forces you to think about whether you are right or wrong and to sharpen up arguments in defence of a position. It also makes for extremely loud gatherings," Stellan told The Guardian.
2. The Skarsgård Bohemian Household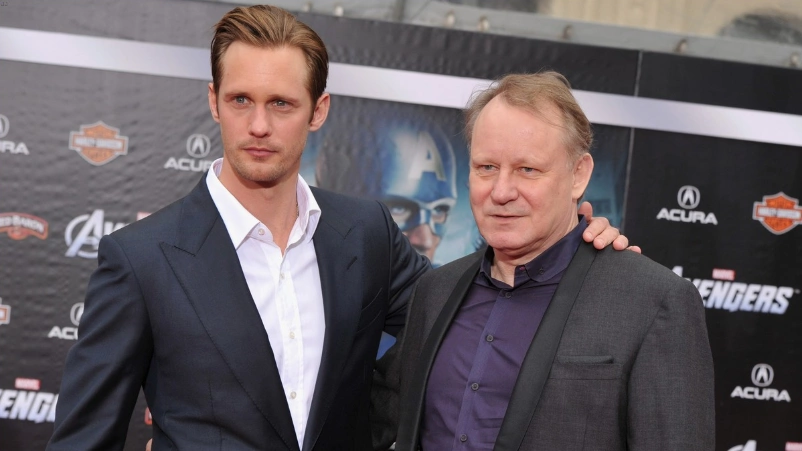 Alexander, the oldest Skarsgård child, described life in the Skarsgård household growing up. He said he was "raised by this whole community of artists. It was pretty wild." Apparently, there were "dinner parties with 25 people every night."
An essential component of their Bohemian lifestyle was Stellan's attire. "Dad [Stellan] was always walking around naked with a glass of red wine in his hand…He didn't care if there were people he didn't know at the house. My buddies didn't care. They'd seen him naked a million times. But it got a little uncomfortable when you brought a girl over, and Dad showed up naked with a glass of wine and tried to hug her."
Gustaf, Alexander's brother, said that Stellan helped him along with his attempts at teenage rebellion. "When I was a teenager and would try to make some rebellion and smoke a little weed, it was my dad who taught me how to roll. It was impossible," he told Cafe Magazine.
3. Alexander Skarsgård: The Vampire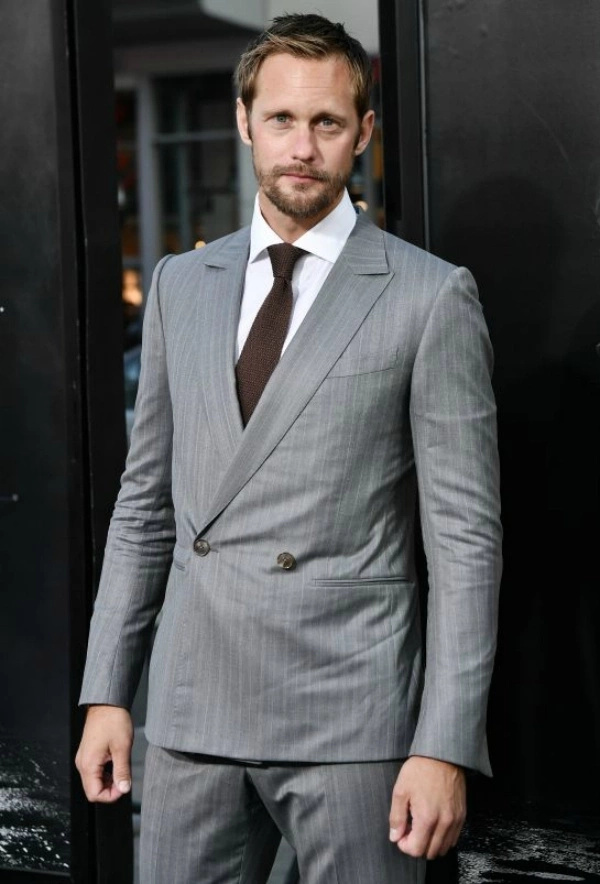 Where You Know Him From:
Skarsgård played Eric Northman on True Blood and Perry Wright on Big Little Lies. Before becoming the king of HBO, he played one of Derek Zoolander's model friends killed in the gas station explosion in Zoolander. He was also Tarzan in Tarzan.
There are so many reasons to love Alexander Skarsgård. He wore full drag to the premiere of The Diary of a Teenage Girl for no apparent reason. After becoming famous as an actor at 13, he quit acting because he "wanted to be normal," and later joined the Swedish marines' intelligence force at 19. He's also an amazing actor and kept me watching True Blood while the rest of the show exploded into (highly enjoyable) nonsense.
4. Gustaf Skarsgård: The Viking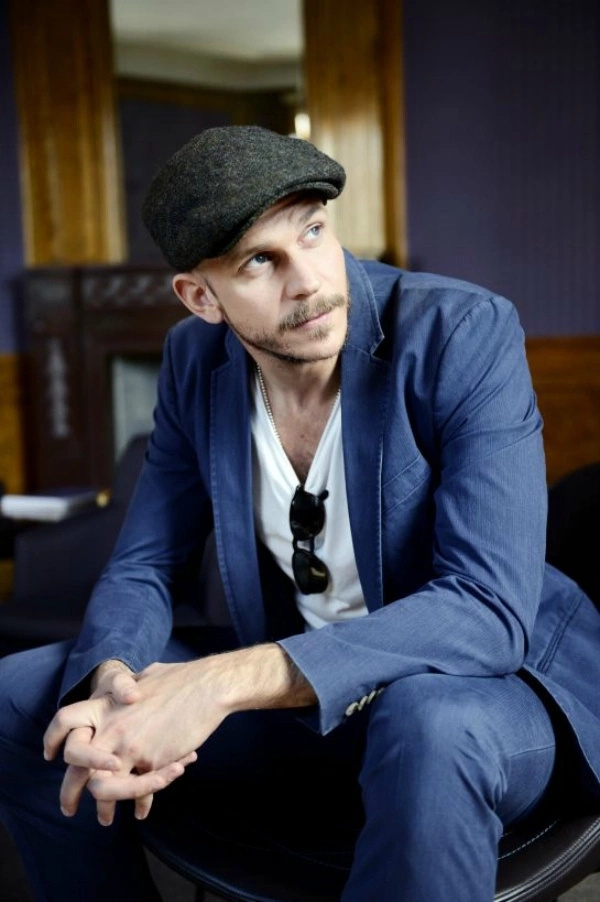 Where You Know Him From
: Gustaf plays Floki on Vikings. What a good Scandinavian! You can look out for him in Season 2 of Westworld, where he plays Karl Strand.
Gustaf is such a good actor that even Daniel Day-Lewis, winner of two Academy Awards for Best Actor, raves about him. He described Gustaf as "one of the truly great."
As Alexander's younger brother, he grew up with a wee bit of sibling rivalry — especially since Alexander is known for his strapping good looks. "As a 17-year-old and a pretentious acting school applicant, it was very easy to dismiss Alex as a superficial bimbo whore. And I did for many years. It took a very long time before he was able to win my respect as an actor," Gustaf told Cafe Magazine.
5. Sam Skarsgård: The Doctor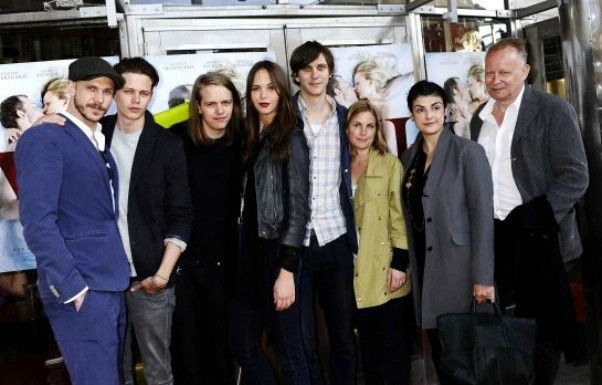 Where You Know Him From
: You don't, unless you're his patient in Stockholm. Sam works as a physician in an ICU. His mother, My, is also a doctor.
"We're either actors or doctors," said Alexander of his family's professions Inquirer.
Bill, for one, doesn't think he and his actor siblings should get all the attention they do, compared to Sam.
"There's definitely a sense of embarrassment about what it is artists really do, at least for me in terms of acting. We have a mom and a brother who literally save lives," he told his brother, Alexander, in Interview.
Sam the doctor is pictured in fifth from the left.
6. Bill Skarsgård: The Stuff of Your Nightmares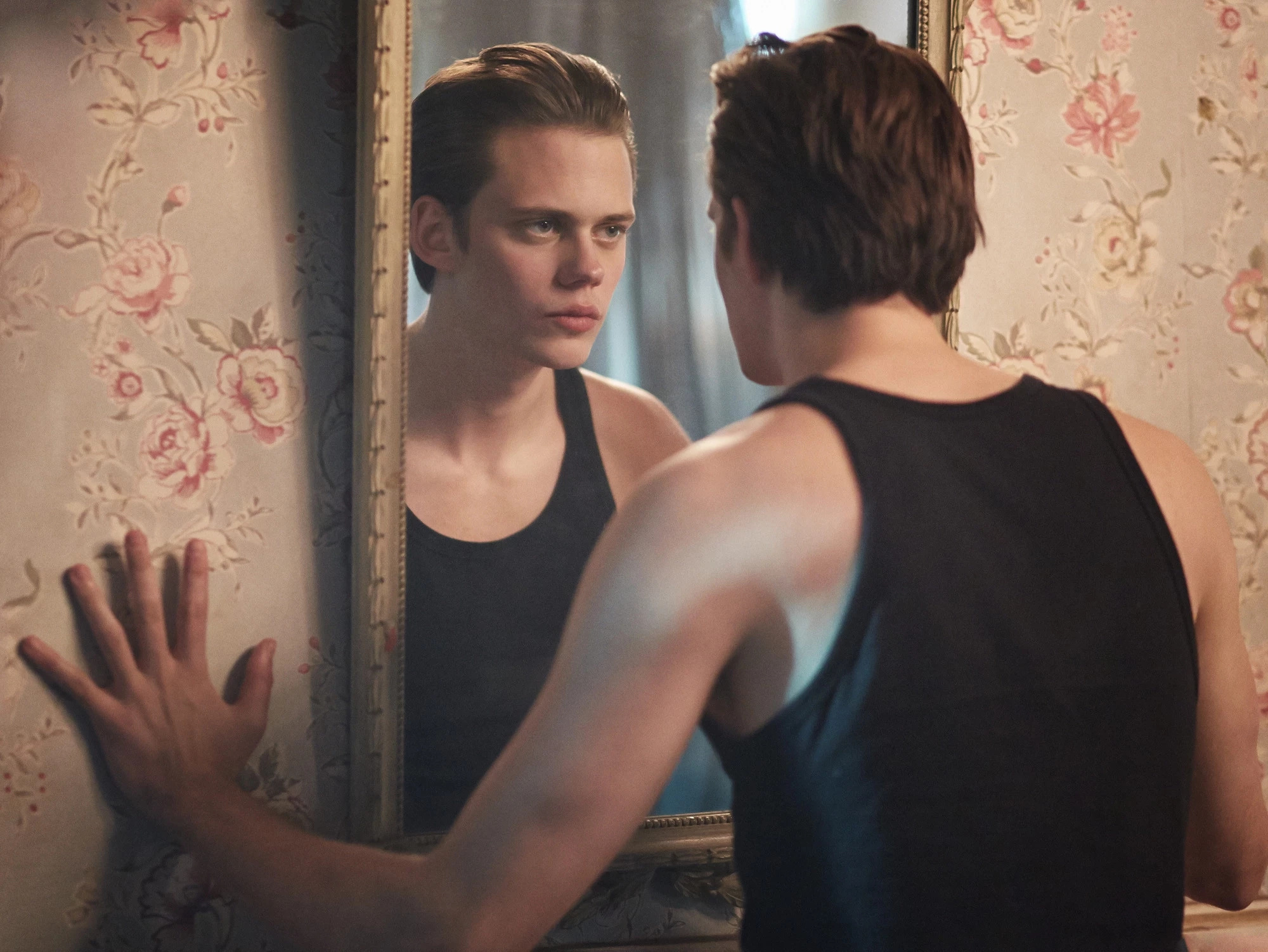 Where You Know Him From:
Going forward, you'll remember Bill Skarsgard as the unrecognizable, downright terrifying Pennywise in IT, but he also played Roman Godfrey in the short-lived Netflix show Hemlock Grove. After starring in four Swedish movies, Bill called himself the "most established for my age in Sweden."
In an interview conducted by his father in Hero Magazine, Bill assured that he has no complexes about following in his family's path.
"I've never been scared. I think that's actually one of my strengths as an actor, that I'm very confident in acting, and I always have been. I've never been worried that I will be compared to you or my brothers, or not be as good. I don't want to sound kind of high on myself or anything, I just haven't really thought about it. Being so much younger than you, I've never really put myself in the same kind of category, you know what I mean? I'm doing my thing and you guys will always be doing your thing."
7. Eija Skarsgård: The Only Girl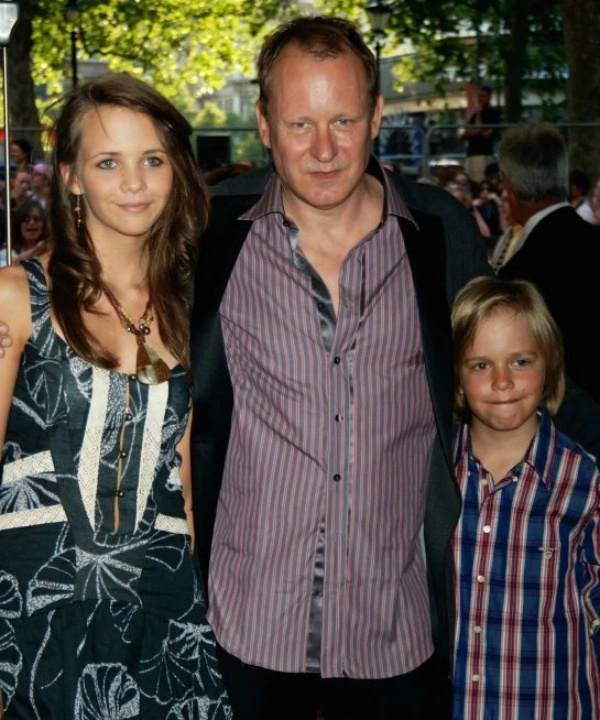 Where You Know Her From:
Eija is one of the few children who didn't go into acting. She works as a model.
According to the way her relatives speak about her, Eija is the boss of the family. "During each of my wives' subsequent pregnancies, my daughter would say, 'I hope it's not a girl.' She's very strong, stronger in many ways than the boys, and relishes her position," Stellan wrote in The Guardian.
In Elle, Alexander backed up Eija's powerful position in the family.
"When my sister Eija was maybe two and a half years old, she and my brother had an argument. Eija couldn't write, so she said, 'Dad, write this down: Girls are always right.' He taped that up on the kitchen wall. It's still hanging there."
Eija is pictured on the left.
8. Valter Skarsgård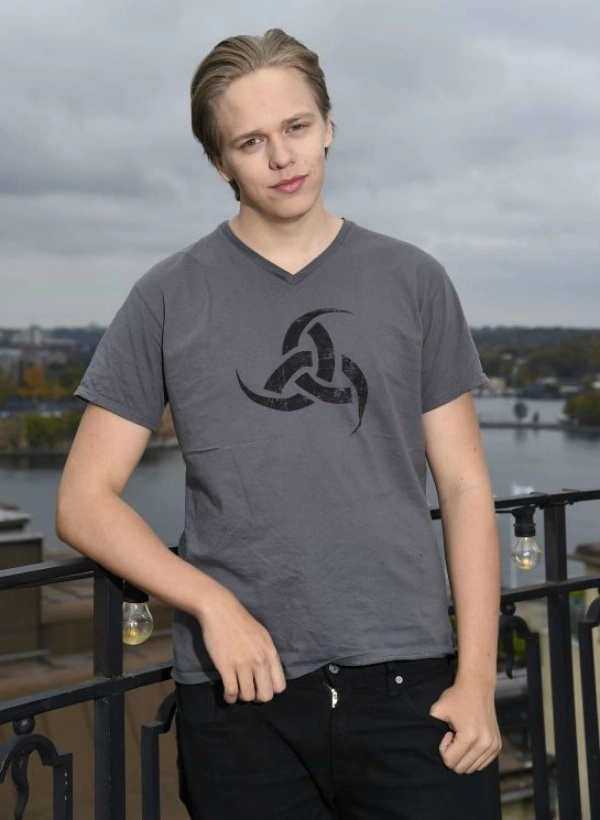 Where You Know Him From:
English speakers — or, at least, fans of the BBC — will be introduced to Valter's work when his Swedish drama, Black Lake, premieres later this year.
Bill has a premonition that Valter is the next big thing of the family — he also called him "better looking" on Jimmy Kimmel. But since I don't speak Swedish and haven't seen his acting chops, I can only judge him on the merit of his Instagram bio: "I exist to displease • Necessary Narcissist • Swedish "actor."
9. The Babies
In 2007, Stellan and My split up after over three decades of marriage. "They're divorced but they're best friends, and they live on the same street in South Stockholm, a block from each other," Alexander told Den of Geek of the divorce's aftermath.
Stellan remarried in 2009, and has two children with his wife, Megan Everett: Kolbjörn Skarsgård (5) and Ossian Skarsgård (8).
Pictured: Stellan and Megan Everett
10. The best part: They really like each other!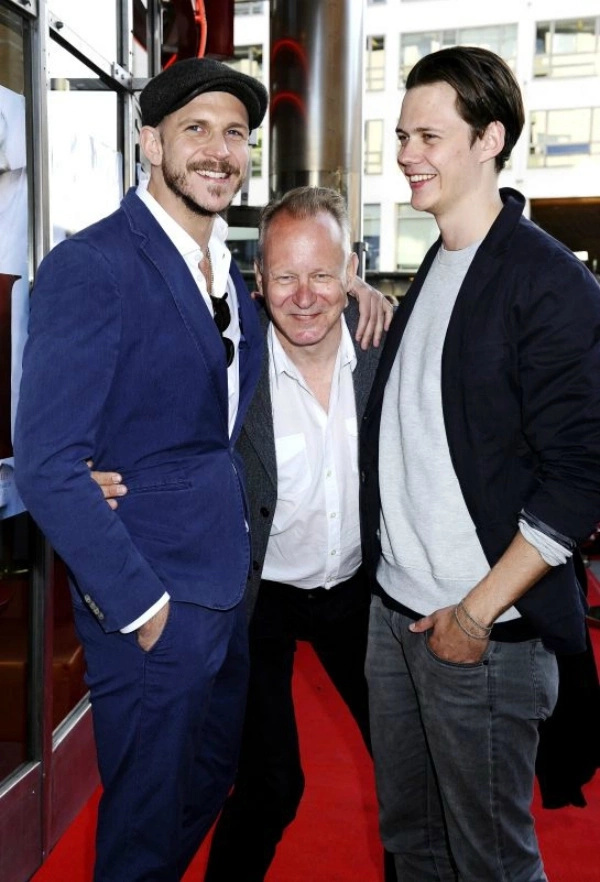 Stellan and his offspring love raving about each other in the press.
"I'm really proud over the fact that they're all really nice, smart and good people. And of course I'm very happy that they've also become really great actors, because it would have been horrible for them otherwise. But I'm mostly proud over how all eight of them are when they're together and how they act toward each other," Stellan said.
The feeling of admiration is mutual. "Me and my dad are best friends. I am so incredibly fucking proud of him," Gustaf said.
It's clear that what the world needs now is a reality show about Large Adult Sons starring the Skarsgårds.