Concepts by leading brands unobtrusively and gracefully remind us in what century we live in.
Someone will appreciate a frantic speed, ecology, or design, but we are confident that most of ideas of sport transport of the future will take root without problems – because their creation employs the best minds of mankind!
Do you wanna know what vehicle we'll ride tomorrow? Read and enjoy!
Choose different vehicles on JiJi – cars, motorcycles and scooters, bicycles, skateboards at the most attractive prices!

Does it really matter 2,3 or 4 wheels you drive? Tomorrow it will be equally comfortable!
Go to the next page & find out about some amazing Vehicles Of Tomorrow!

Arion 1 bicycle: the quickest "dildo"
Some call it "394 MPH space dildo" (fastcodesign.com), the others call it the fastest bike in history (all the others), but in the end, everybody agrees that this toy clearly wins the attention of the masses.
A prototype of the rapid bike was developed by a team of engineers at the University of Liverpool. In their view, it will be able to accelerate to the speed of 394 km/h due to the low profile and super streamlined forms. It is planned that the pilot will be inside in the supine position.
Live Cockpit video from the Top 1 Oil Ack Attack setting the official FIM world land speed record for a motorcycle streamliner – 376mph. Stay tuned for their attempt to top 400mph in Bolivia August 2017…
BMW i8 sports car: rival of Tesla Model X
While Google only shows future cars concepts, BMW allows us to buy this future.
It is more economical thanks to an ingenious light and streamlined design. It is more nature-friendly thanks to the highly effective technology of BMW eDrive and finishing materials in the cabin that allow recycling and reuse. And all this is without compromising to dynamic performance and sporty appearance.
It seems that BMW i8 can repeat the success of Tesla Model X: this is primarily a fantastic car, assembled from advanced aluminum suspension chassis and plastic body panels.
Chris Harris takes a 24 hour trip to Los Angeles to drive the new BMW i8. He hated the flight, but the i8 left a positive impression on the team. Capable of 23 miles all electric before the 3-cylinder turbocharged motor kicks in to recharge the batteries.
Livewire project: "Harley on batteries"
LiveWire is a project to create an electric motorcycle by Harley Davidson, which is also trying to get a hold of new trends.
LiveWire project is rather similar to the first electric guitar, than to the electric car, – says Mark-Hans Reacher, Senior Vice President and Chief Marketing Officer of Harley-Davidson. – "This is the embodiment of individuality and legendary style, which now has an electric motor".
It weighs 100 kilograms, has a motor rated at 74 horsepower and accelerates to 100 km/h for 4 seconds. The advantages of the new motorcycle are nature-friendliness and quietness, the flaws are low maximum speed and range (at full battery it can drive 200 kilometers, and recharging takes up to an hour).
We headed to a wet Millbrook Testing Ground to ride the Harley Davidson Livewire. Water and electric, hope you're wearing your rubber boots Luke!
Scrooser – a toy for adults
Scrooser is a concept of electric scooter developed by German designers. Lightness (28 kg), innovative design and good handling can make Scrooser popular in the city.
Original vehicle is driven by foot pushed from the ground and built-in motor increases the initial impetus in several times.
In particular, when the speed of movement created by man is at least 3 km/h, the engine increases it to four times. The maximum speed is limited to 25 km/h. Price – from 3000 euro.
preorder now on http://scrooser.com the Kickstarter Project Page: http://kck.st/164WDtS Based on the classic scooter design, we developed a modern lifestyle city scooter with a "pulse operation mode" electric motor which exemplifies the power the foot pushes off with. The premium quality of each Scrooser reflects true high-tech made in Germany.
We have some more future vehicles projects that are soon to come to our lifes!
Go to the next page & tell us what you think!

Jetroll gyro-scooter: standing is better
Jetroll is a mini Segway without a handle, with a unique system of movement based on the basic principles of the gyro. This is a comfortable and maneuverable vehicle, capable of speeds of up to 15 km/h.
GTF jetroll technology detects the position of the center of gravity of the human body and reacts to these changes, as a result executes any of the commands on the intuitive understandable level. Thus a child or an adult need only 5-10 minutes to learn how to confidently manage it.
http://www.airwheelcy.com As manufacturers of our own boards we have the luxury to hand pick only the best, quality tested components to complement your board. Our rigorous mechanical wear tests in certified authorized laboratories ensure our boards are in compliance with electrical standards, electromagnetic compatibility, limits for harmonic current emissions, mechanical and physical personal mobility device safety and extensive battery safety standards.
Toyota i-ROAD cars: little ones on the road!
Toyota released a car specifically for urban single drivers. Toyota i-ROAD is a three-wheeled ultra-compact electric car, which can squeeze even into the smallest gaps between other cars that would make it the fastest car in traffic jams.
Parking will cease to be a problem: one full-size sedan car equals two of these miniature cars. Even  Mini Cooper seems a huge tank compared to the Toyota i-ROAD.
Toyota i-ROAD weighs 300 kilograms. This electric car can accelerate to the speed of 48 km per hour and go up to a maximum of 50 km on one charge of the battery. Complete charging of Toyota i-ROAD takes only 3 hours.
No Description
Ryno Micro-Cycle: don't put a spoke in my only wheel!
 Segway`s Rival – one-wheel motorcycle Ryno Micro-Cycle is capable of speeding up to 32 km/h due to the electric motor.
The main advantage of micro cycle before Segway is that you can sit. From one battery (36 in 10 Ah) it will be able to drive about 48 km. Full charging time is approximately 90 minutes.
Chris Hoffmann took his 13-year-old daughter's sketch from a dream to a real, self-balancing, one-wheeled motorcycle that you can ride. And now he's ready to sell it to the world. Check out our feature on the Ryno here: http://www.digitaltrends.com/features/test-riding-the-ryno-self-balancing-one-wheeled-electric-motorcycle/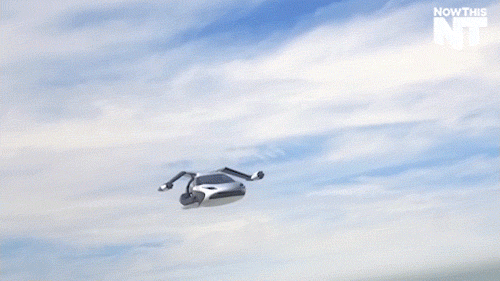 Choose different vehicles on JiJi – cars, motorcycles and scooters, bicycles, skateboards at the most attractive prices!