It's not a surprise that there are a lot of different kinds of manipulators in our life. Some of them manipulate unconsciously – for example, your mother asks you to help her to sing up her e-mail box, but when you are far away she plays on-line games and visits on-line stores – the goal of this kind of manipulation – go get your attention and to communicate with you. But most of manipulations are destructive for your mood and money. And in the end you find yourself with some stuff you don't need at all, and without money. And you are lucky, if you bought something qualitative, if not – you spend your money for garbage.
Today let's uncover 10 strategies and tricks due to which manipulators take our money and we gladly allow them.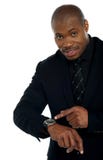 1. Manipulator requires from victim quick decision certainly "here and now" (because "tomorrow will be too late").
2. Manipulator plays on the "excitement" of greed, envy and love for  freebies ( "left only last copy of … Or I'm going to a competitor … Competitors have already purchased, and what about you? … Have no money, or what? … Only today with 50% discount … As a gift – a good flashlight and a set of knives … ").
3. The manipulator tells the victim about "terrible standard" compared to that his price "is ridiculous" ( "And the full service costs ? 2000 … / pause / … Well, without laser correction – it is, frankly, in your case, not very necessary – the ?1,000, we also have a mini package for ? 700 and a super-mini for 450. Well, if no hospital is will cost  ? 300. In my opinion, to look  cheaper than ?150 does not make sense … " )
If you need something to buy – search on JiJi! Only here you can compare prices from different sellers in one minute!
4. Manipulator  diverts the victim, "confusing" (arrival of someone, call from a stranger, telling something meaningful for victim, but not related to the subject).
5. Replacing the goal of communication – instead of goal X, which manipulator actually want to achieve, the emphasis is on discussion of objectives F (X), as if the purpose of the X – has something for granted ( "Better Tuesday at 14:30 or Thursday at 16:30? "," you will pay in cash or by bank transfer? ").
6. Manipulator plays on a sense of self-importance of his victim: intentionally takes "subordinate" role, demonstrates his ignorance, incompetence ( "I would like to address to you for advice, you was recommend as an experienced specialist, so probably only you can help me …. "). This trick lifts the victim's self-esteem and lulls  vigilance.
7. Manipulator refers to the authorities, or impersonating authority (millionaire, professor, "personally knows Steve Jobs", "Academician of the World Academy of Gestalt therapy and psychoanalysis", numerous attributes – expensive clothes, watches, car, "calls with a discussion deals for a millions", etc.)
8. The manipulator uses so-called "strokes":
Playing along.
Friendly gestures and facial expressions: clapping on the shoulder, hugs, winking.
Intercession. "Why do you have stuck to the man? He does everything right. "
Reassurance. "Do not be afraid, do not worry, all is well" (taking away money).
Using the name of the interlocutor. The very sound of the name has a big impact on a person.
Compliments. "I read your book, I could not tear myself away. It's amazing!"
Message of good news.
Common interests. "I am also a fan. Yesterday Liverpool played disgusting."
9. Manipulator plays on friendship or kinship. "You cannot refuse a friends ask." No wonder it is considered that relatives and friends are bad business partners.
10. Mutual exchange. Manipulator does "concession" to the victim, giving the impression that he refuses  from something valuable ("Just for you I'll to talk to the boss, maybe he will make discount …  do not want to bother him  … but for you, so be it … ")