Woody Harrelson started his career playing loveable barman Woody Boyd in the long-running sitcom Cheers and has since soared from strength to strength.
He boasts an astonishingly wide variety of movie roles, spanning violent zombie killer Tallahassee in horror comedy Zombieland, mass murderer Mickey Knox in Natural Born Killers, self-assured bounty hunter Carson in No Country for Old Men, blind telemarketer and pianist Ezra in Seven Pounds, and alcoholic anti-hero Haymitch Abernathy in the Hunger Games franchise.
Woody was Oscar-nominated for his performances as adult magazine publisher Larry Flynt in The People vs. Larry Flynt and troubled war hero Will Montgomery in The Messenger.
If all this was not exhausting enough for one man, he is now dominating our small screens once again alongside Matthew McConaughey in popular crime drama True Detective, and remains one of Hollywood's most fascinating and colorful characters – the following 10 fast facts stand as proof.
1. Woody Harrelson is an ethical vegan and raw foodist.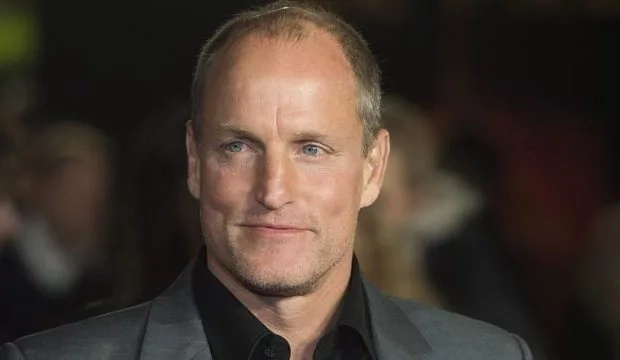 He only eats raw and dried foods, and also avoids flour and sugar. In 2011, he was drafted as one of PETA's 20 most influential vegetarians and appeared on a postage stamp as part of the honor. In 2012, he and Jessica Chastain were selected PETA's sexiest vegetarians. When the actor shot Zombieland, he ate custom-made fake Twinkies made from cornmeal.
2. Harrelson's dad Charles was convicted of the murder of Federal Judge John H Wood in San Antonio and handed 2 life sentences.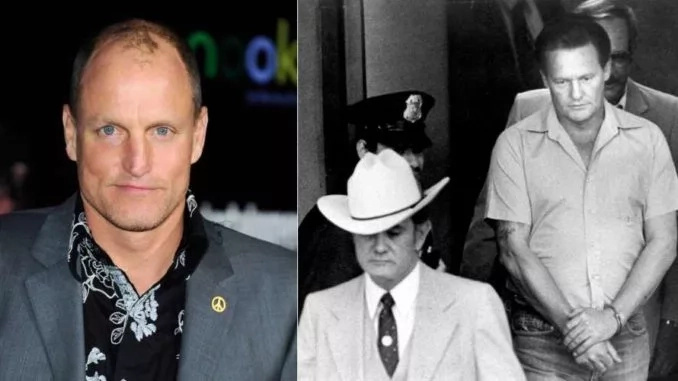 He passed away on March 15, 2007, in a maximum security prison in Colorado. The actor later visited Charles in prison and stated of him in a 1988 interview: "My father is one of the most articulate, well-read, charming people I have ever known. Still, I'm just now gauging whether he merits my loyalty or friendship.
"I look at him as someone who could be a friend more than someone who was a father."
3. Harrelson has had a number of legal issues over the years, escaping a prison sentence back in 1982 when he was charged with disorderly conduct for dancing in the street and causing an obstruction to traffic.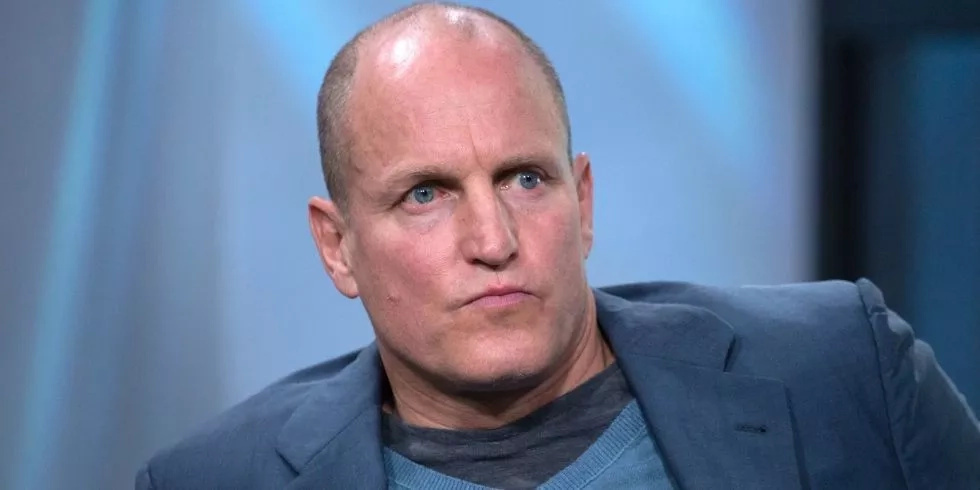 He was also charged with resisting arrest after he ran away from police officers.
In 1996, he was arrested in Kentucky for the symbolic planting of four hemp seeds, in an attempt to challenge a state law which did not distinguish between industrial hemp and marijuana. He was cleared of the charges in 2000, and later became an advisor for the National Organization for the Reform of Marijuana Laws.
In 2002, a case against Woody was dropped when he offered to pay a London taxi driver £550 for repairs after an alleged incident, and in 2008 he faced a lawsuit from a paparazzi photographer who he was said to have assaulted – the case was dropped 2 years later.
4. Woody Harrelson has twice played in Soccer Aid, the charity football competition established by Jonathan Wilkes and Robbie Williams.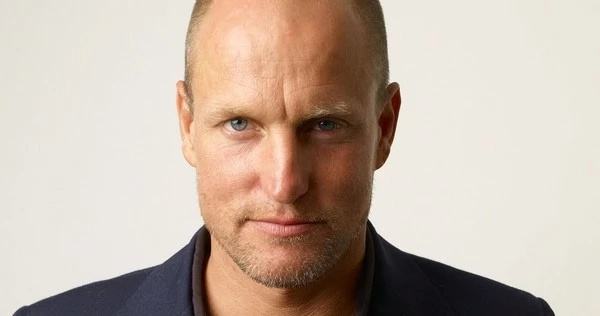 In 2010, he scored the winning spot-kick for the Rest of the World team, making it the first time the English celebrity side had ever lost.
Harrelson later said of the event that he "did not even remember the moment of scoring".
5. Woody was included in People magazine's '50 Most Beautiful People' list for 1990 and owes this partly to a random girl he met on a bus once in New York when he was still yet to get his big break.
"I was on a bus and some girl sees me blowing my nose," he recalled. "I had acne all over my face, which I'd had for years and years. And she's like, 'Hey, you're lactose intolerant. If you quit dairy, all these symptoms you got will be gone in three days'. I was like, 24. And I was like, 'No way'. But three days later: gone."
In its rundown, the magazine called him a "wide-eyed fun-seeker (and off-hours playwright)", and cites his Cheers co-star Kirstie Alley as saying: "Woody is sexy because he has no idea he's sexy. He has this little-boy quality that's sexy to older women. I think he's naive about older women but believe me, he's got the younger women down."
6. Those claims that Woody was once a sex addict and was "monumentally lucky" when it came to the ladies? All blown out of proportion, according to Harrelson himself.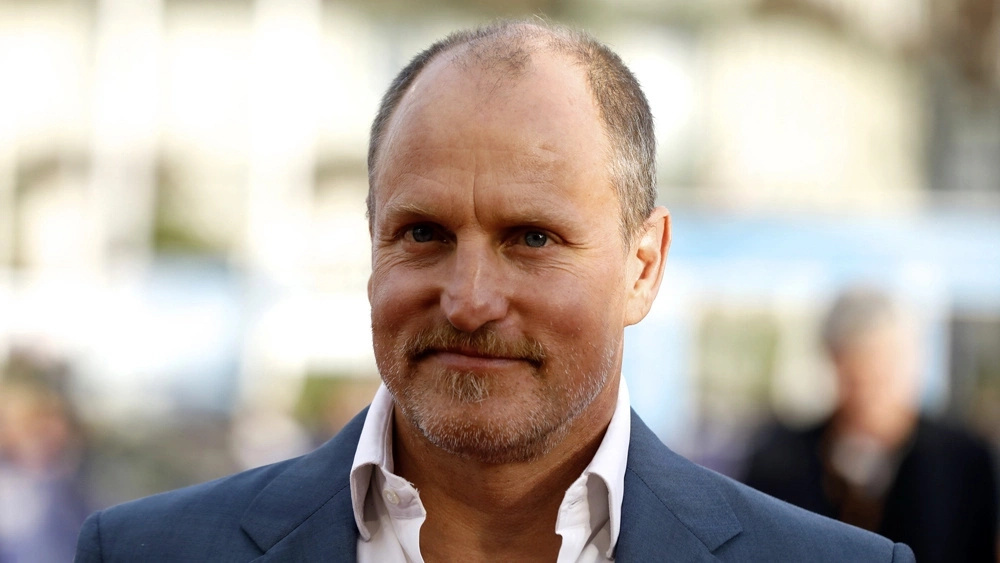 "It came out that I described myself as a sex addict," the actor said in a 2010 interview with Hustler proprietor Larry Flynt. "That's not true. I can go through long droughts."
7. Woody's first marriage was to Nancy Simon, the daughter of playwright Neil Simon.
They got married on a whim and wanted to get an annulment the very next day. But, upon arriving at the Tijuana venue to commence annulment proceedings, it was closed, and so the couple remained married for the next ten months.
Harrelson married long-term partner Laura Louie In 2008. The couple have 3 daughters, Zoe, Makani, and Deni – or the 'goddess trilogy', as their proud father has called them.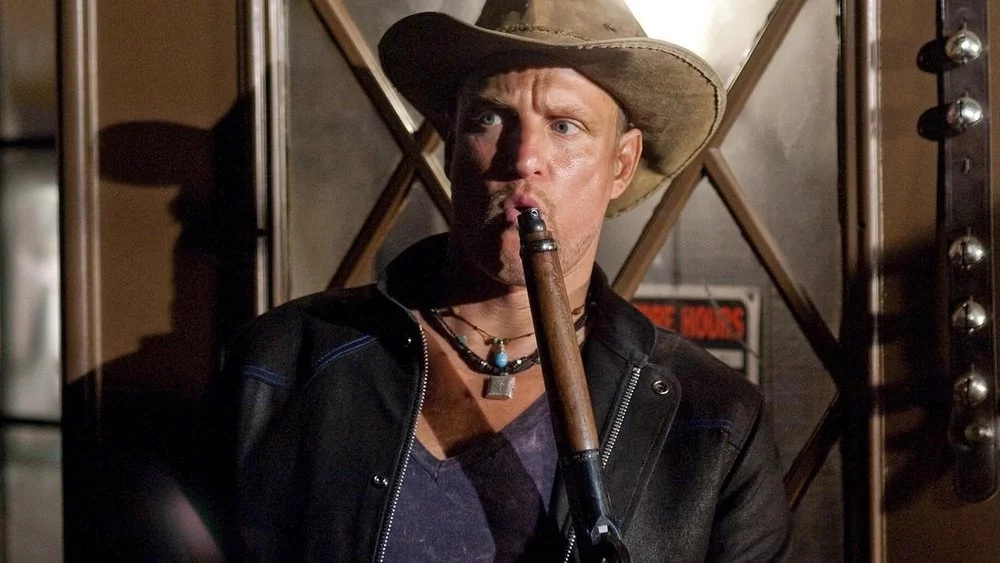 He has also starred as a guest on Ziggy Marley's track 'Wild And Free', a song advocating the growing of hemp and marijuana.
On top of that, he taught himself how to play the banjo so he could represent it realistically in a scene in Zombieland.
9. Woody is very passionate about a number of causes including veganism and drug reform.
He's an outspoken advocate for the environment, has worked to protect the Californian redwoods, and has been involved in the American Ocean's Campaign.
In 2012, he was linked with September Morn, a 'truther' film questioning the established version of events surrounding the September 11 terrorist attacks on the US. He self-identifies as an anarchist, and once described being a politician as "a subtle form of prostitution, or maybe not so subtle".
10. Harrelson once claimed to have had a total of 17 jobs in a year and was briefly the owner of an oxygen bar named O2 in West Hollywood.
The bar served air (priced at $13, or £7.82) from tanks, with flavoring priced at an extra $2 (£1.20). The short-lived enterprise opened at the turn of the millennium but closed its doors soon afterward.