A business selling auto spare parts can be quite profitable and guarantees a stable income.
A serious competition in this sector can greatly discourage beginners. However, if you implement your ideas competently you can certainly achieve success.
Find a job easily on Jiji – or start up your own business, expand it and find new potential customers with Jiji – the largest free classified ads web-portal in Nigeria!

For a start
It is necessary to carry out the analysis of the demand for auto parts in your area, to gather information about competitors, to find out which parts and accessories are the most popular and which goods are scarce.
Using this information, you create the range of products you are going to offer, determine the direction of your business and occupy your niche.
What are the most popular car brands in Nigeria over the past couple of years?
According to sales statistics, it is Toyota, Honda, Hyundai, Kia, Volkswagen, Mercedes- Benz, Nissan, Ford, Mitsubishi and Peugeot.
Business registration
It is better to choose individual entrepreneurship – it is easier and more cost-effective for beginners. Besides registration, you will have to rent a room (sign a contract) and get a permission to work from the fire and sanitary-epidemiological services.
You can draw up the documents yourself, or entrust this to an experienced lawyer.
Renting premises
It is important that your car parts store is located in a public place, for example, near the central road, or gas stations. So you will have customers from different areas of the city, and drivers passing by the store will have a chance to check out your shop.
The store area can be divided into several zones. A small portion of the room (20 square meters) will be taken by the reception for clients, and the other part will be used as a warehouse for storage of spare parts for cars.
You should definitely create an online store and promote it – in this way you will triple the number of clients.
Staff
At first you will need a Managing Director, an accountant, sales consultants, and a security guard.
Range
Having chosen the direction, you can start buying auto parts and accessories for sale:
buy spare parts directly from the manufacturer, so that you could offer guaranteed quality;
make deals only with reliable suppliers – this way you will protect yourself from disruptions in the supplies;
check the quality of the goods;
well-thought reasonable prices will contribute to an increase in customers.
Advertising
A well-designed advertising campaign is necessary to create your customer base.
Book yourself an advertising campaign on local radio or use other type of media. Use a proven way to attract customers – billboards along major routes.
Profitability
The margin on auto parts is usually calculated about 30% on expensive parts and 100% on exclusive parts and accessories
When you purchase goods worth $ 30 000 and place them for sale at the store in a busy location, the approximate net profit will be about $ 15,000. The period during which your investments will pay off in this kind of business is about 3 months on average.
Find a job easily on Jiji – or start up your own business, expand it and find new potential customers with Jiji – the largest free classified ads web-portal in Nigeria!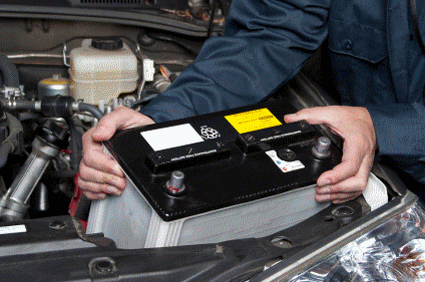 So, you've decided to start your own business? Look for more ideas here:
How To Start Haulage Business Easier
How To Start Snail Rearing Business
How To Open A Successful Fast-Food?
How To Open A Hotel Business From Scratch
How To Open A Chicken Farm From Scratch?
How To Start A Coffee Shop From Scratch